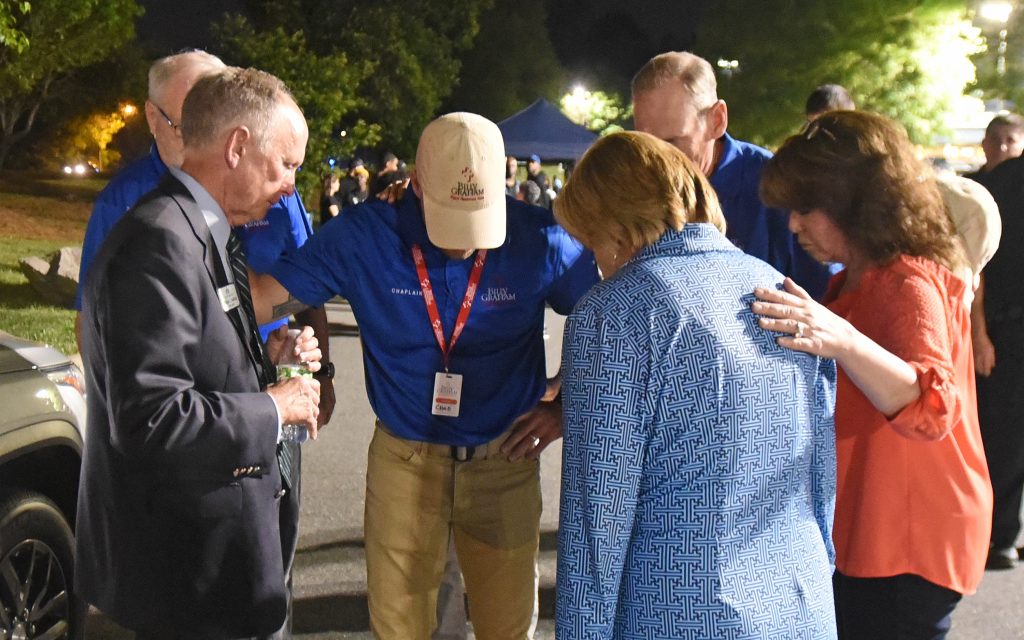 Two people died and four more injured Tuesday evening after gunshots were fired on campus at the University of North Carolina at Charlotte. Three of the wounded are reportedly in critical condition. A 22-year-old former UNCC student was taken into custody.
The Billy Graham Evangelistic Association is headquartered in Charlotte and had Rapid Response Team (RRT) chaplains responding not long after the university went on lock down.
Nine chaplains headed to a Harris Teeter grocery store near campus where media were also asked to congregate.
"This is a tragic incident that has impacted the entire UNCC campus community," said RRT International Director Jack Munday. "With RRT chaplains present, we are here to offer prayer and God's hope to all that are devastated by this evil act."
The shooting happened on the last day of classes before spring exams begin. UNCC's Twitter account and subsequent news outlets reported shots fired near Kennedy, an administrative building by the Atkins Library in the heart of campus.
Calling Tuesday the "saddest day in UNC Charlotte's history" by university chancellor Philip Dubois, many students and families are hurting and in shock.
"Join me in prayer for the families of those who lost loved ones and for those injured in this senseless act at @UNCCharlotte," Franklin Graham tweeted Tuesday night.
Billy Graham grew up in Charlotte, near where BGEA and the Billy Graham Library are located, and about half an hour from UNCC.
Please pray for all affected by this shooting and especially for families facing loss in the wake of this tragedy.