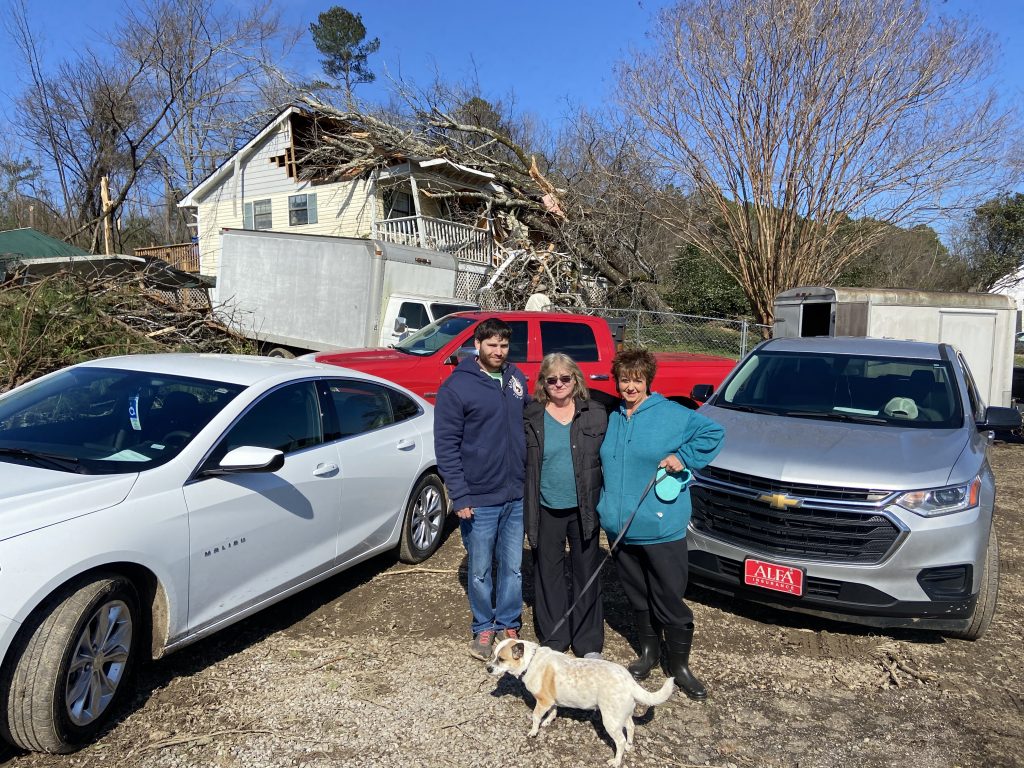 Billy Graham chaplains are serving alongside Samaritan's Purse in the wake of a deadly Alabama tornado. Chaplains are there to offer emotional and spiritual care, while Samaritan's Purse helps clean up after the disaster.
An old wall clock stopped at 10:52 p.m.—making time seemingly stand still as a tornado tore through decades of memories on New Castle Road in Fultondale, Alabama, on Monday, January 25.
While trees snapped and debris clamored through the sky, Ann Cole woke to the unbearably loud noise. She and her husband laid on their bedroom floor while two large trees crashed over the front of their home, shattering glass everywhere.
"I felt water, and looked up and it was raining inside," Cole recalled the following Thursday, standing in front of her heavily damaged home.
Two doors down, Cole's son, Matthew Johnson, had noticed the lights flicker while on his computer. Recognizing the faint sound of distant tornado sirens and an eery silence otherwise, he jumped underneath his mattress for cover.
Within minutes, one of the exterior walls of his bedroom tore off the house, but Johnson remained safe. Running to check on his family, the 27-year-old first made it through the debris to the house next door—his Uncle Johnny's home—which is also where his mom grew up.
"He thought [Johnny] was dead," Cole said. Johnson managed to pull out his injured uncle, who had been trapped under splintered wood and a pile of bricks.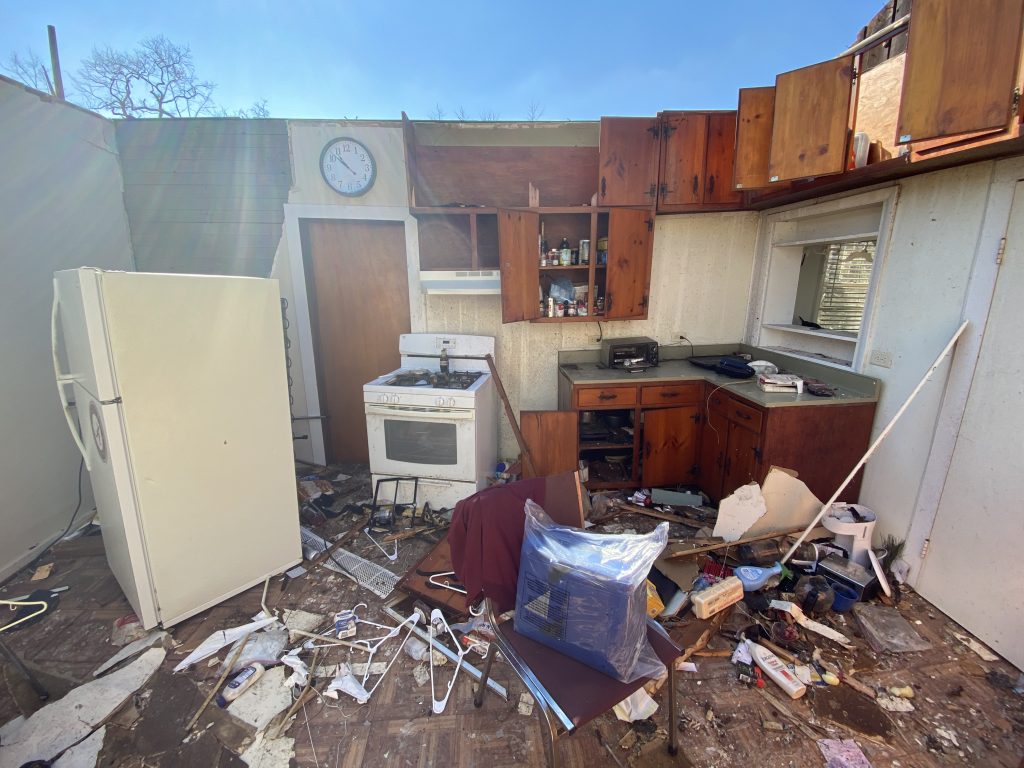 "We're blessed. I don't believe in luck; I believe in blessed," Cole said, a tear slipping down between her sunglasses and face mask. "Thank God—and my brother survived that."
Cole attends First Baptist Church of Gardendale, which is partnering with the Billy Graham Rapid Response Team and Samaritan's Purse to help the area recover from the storm. Somewhat familiar with the ministries, Cole hopped on a bus as a child to see Billy Graham preach in Birmingham, less than 10 miles south of Fultondale. Growing up in a Christian home, her faith has always been important—and she even shared it with her friends.
>> Read more about Rapid Response Team chaplains serving in the Birmingham suburbs.
"She's the one who got me to go to church," Cole's best friend, Mary Lou Tolbert, shared Thursday. At the age of 4, Tolbert first met Cole "at the mud hole," a little driveway that connected the backyard of her parents' home to Cole's property.
Although Tolbert moved out of Fultondale a few years ago, she will always consider it home. She came back to the area to check on her parents and their neighbors as fast as she could.
"This is our life," Tolbert choked back tears, thinking past the cluster of damaged houses. "Even though we went separate ways at times, when there's something like this, we all are here."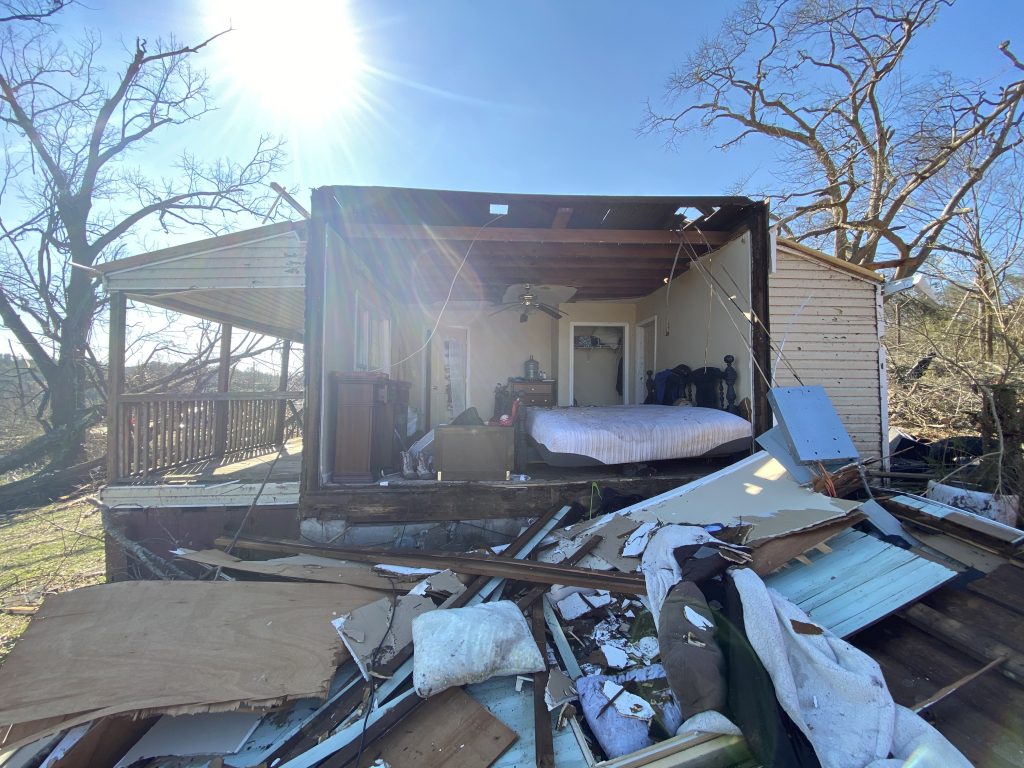 Going Forward
In the days ahead, many families are deciding next steps.
Cole and her husband are planning to rebuild their home, which was first built on family property 31 years ago. In the meantime, they're sifting through debris and trying to see what's salvageable.
She noted that just last week, she removed two metal boxes of keepsakes from the attic while putting up her Christmas décor.
"This is a Godsend," Cole said.
Those boxes made it through the storm in their new location, enabling Cole's daughter—who's eight months pregnant—to use these items with their first grandchild.
A grandchild who will hopefully get to play on the same property that Cole did as a child.
"I thought I'd be here forever … which I will," Cole said.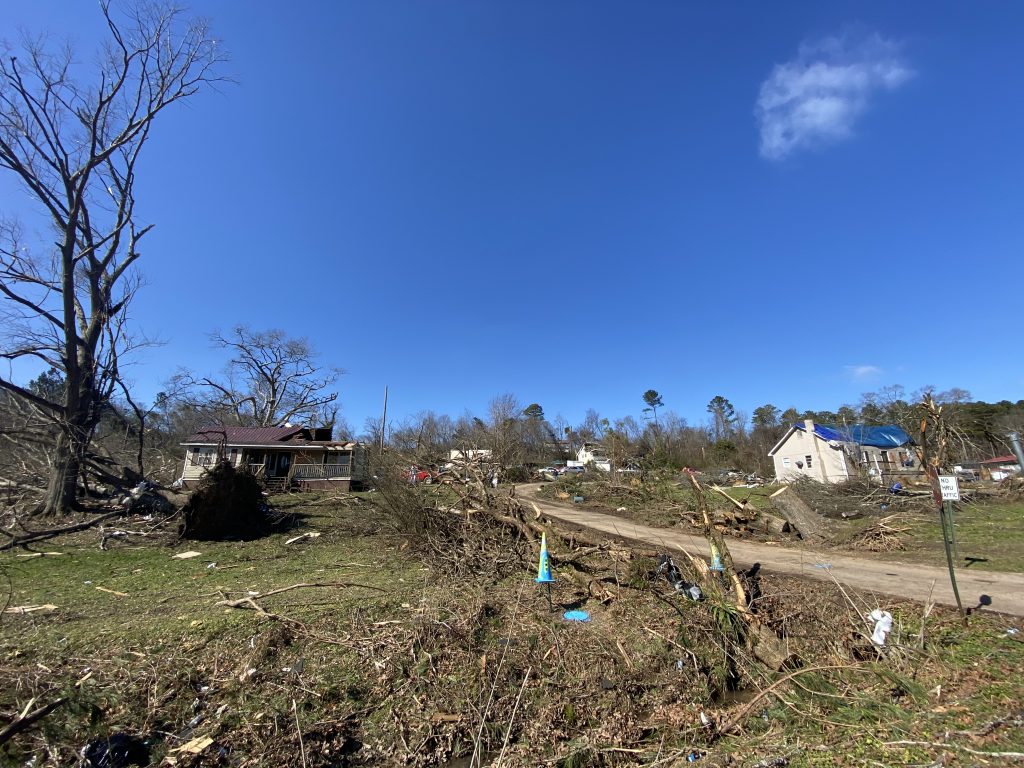 Do you have the hope of Jesus Christ in the midst of hard times? Get to know Jesus today.