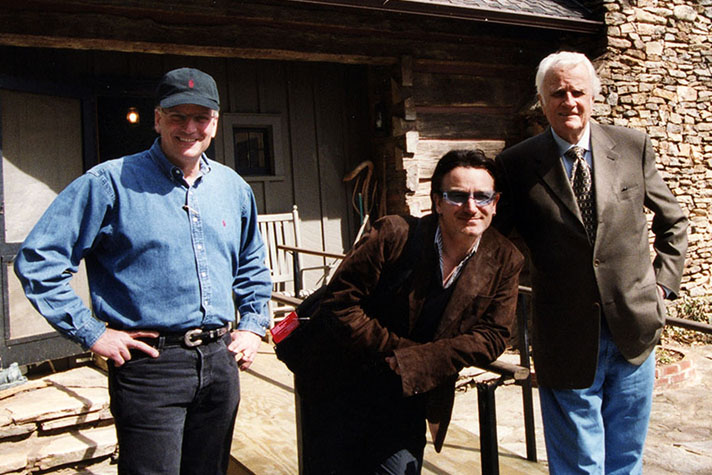 As Irish rock band U2 makes headlines with its groundbreaking album release, visitors to the Billy Graham Library in Charlotte, North Carolina, have the chance to check out a lesser-known piece of history from the band's famous frontman, Bono.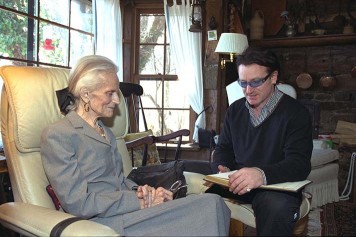 In 2002, Bono penned a poem to Billy Graham and his family after visiting them at their home in the mountains of western North Carolina.
The poem, along with a photo of Ruth Bell Graham and Bono, is behind the glass inside one of the many rooms of the Library. It shares a display case with notes and memorabilia from sports legends and presidents.
Created to be an ongoing Billy Graham Crusade, the Billy Graham Library opened to the public in 2007. The dedication ceremony was attended by former Presidents Carter, Clinton and Bush and a crowd of nearly 1,500.
The Library's Journey of Faith tells the story of how God used a dairy farmer from North Carolina to reach the world with the Gospel message, offering the free gift of Peace with God to millions.
Visitors hoping to check out the handwritten note from Bono, along with historic photos and videos from around the world, can stop by the Billy Graham Library six days a week. It's open from 9:30 – 5, Monday to Saturday and is closed on Sundays and some holidays.
Transcript of Bono's poem to the Grahams:
The journey from Father to friend
is all paternal loves end
It was sung in my teenage ears
In the voice of a preacher
loudly soft on my tears
I would never forget this
Melody line
Or its lyric voice that gave my life
A Rhyme
a meaning that wasn't there before
a child born in dung and straw
wish the Father's love and desire to explain
how we might get on with each other again…
To the Rev Billy Graham (that preacher)
Ruth and all the Graham family
From Bono (March 11 2002)
With much love and respect