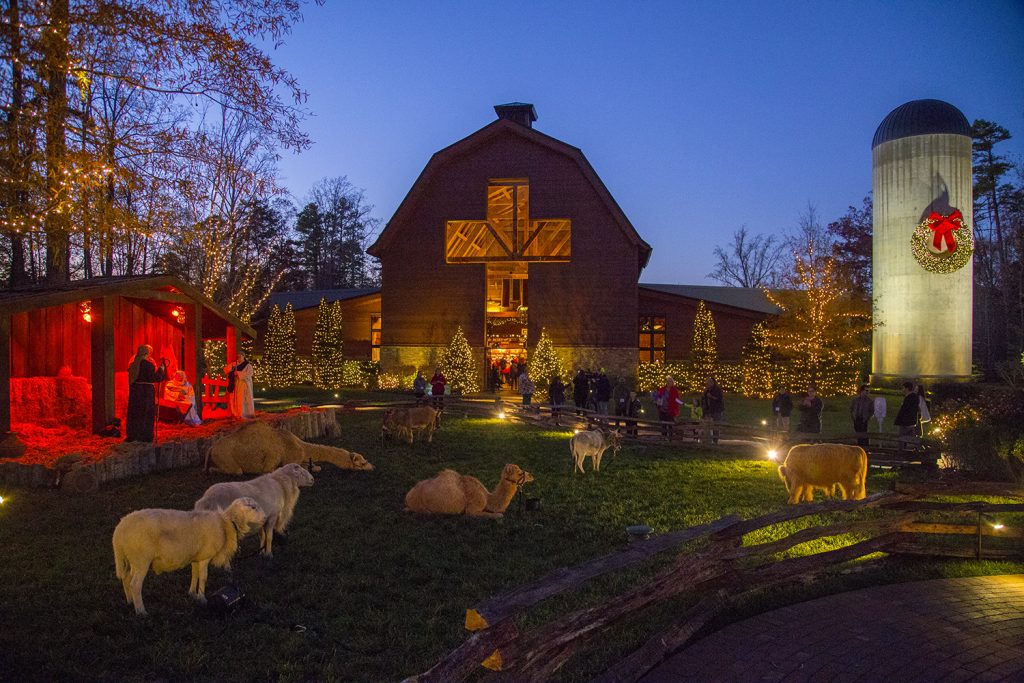 On Wednesday, several members of the Graham family gathered outside the Billy Graham Library in Charlotte, North Carolina, to kick off the 11th annual Christmas at the Library with a lighting ceremony and to share the importance of the season.
Bundled up, they stood under the night sky, dotted with stars, as anticipation for the upcoming holiday seemingly hung in the brisk air. The area was unusually quiet and dark—a stark contrast to the thousands of people and bright lights that will fill the grounds in the next month.
Now open, Christmas at the Library runs through Dec. 22. Holiday activities include a live nativity, music from carolers, horse-drawn carriage rides, Christmas story time for children and a stunning light display. Most events begin at 5 p.m.
>> Get more information about times and activities for Christmas at the Library.
"Traditions were always big in our family, and this has become one of our traditions," Roy Graham said. One of Franklin Graham's three sons, Roy Graham and his wife, Donna, bring their three children to Christmas at the Library annually.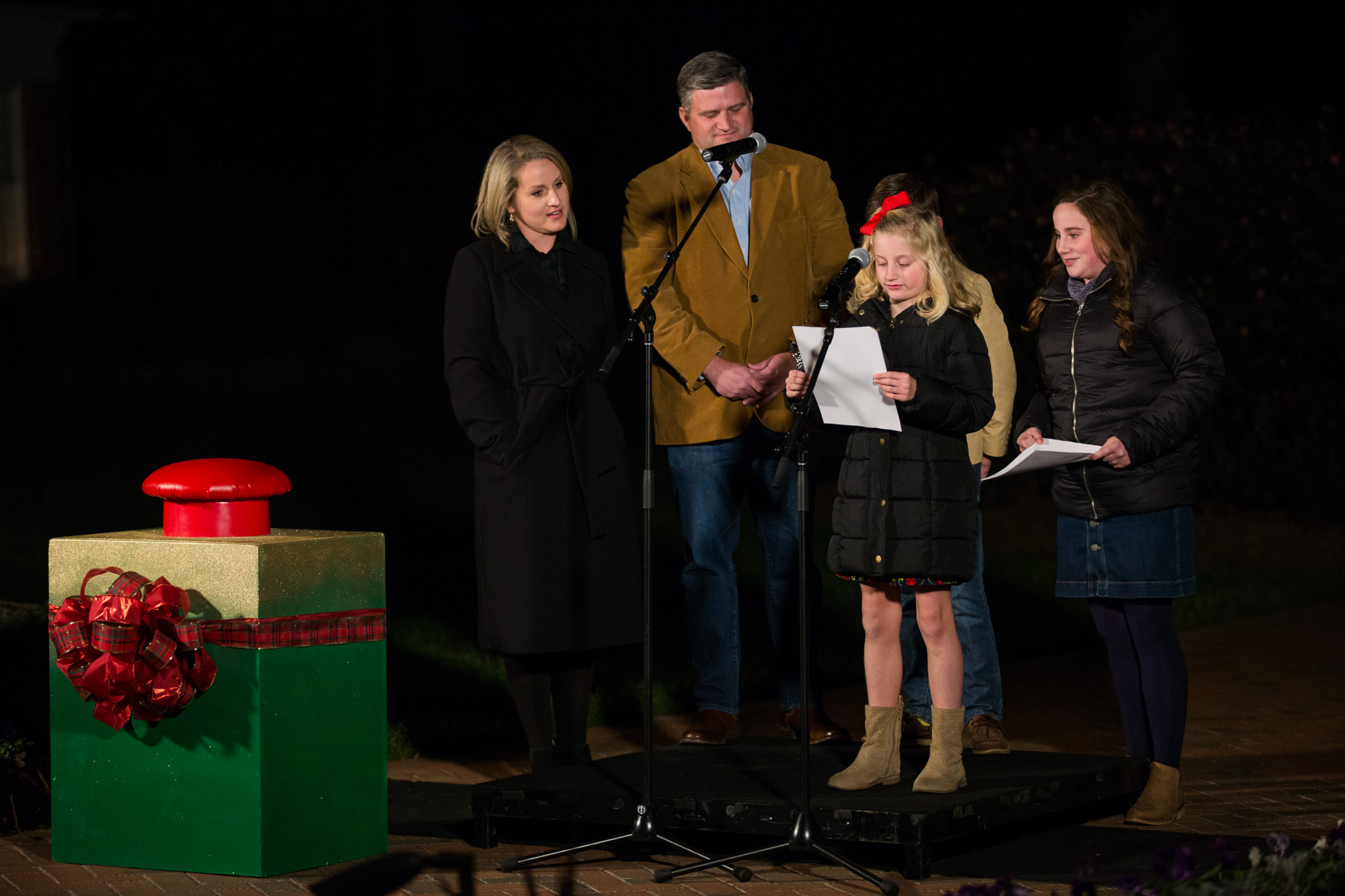 "Christmas is just an exciting time of year," he said, adding that even those who don't know who Jesus are still excited about the holiday. "Ultimately [though], Christmas is about Jesus," Roy Graham said. "That is why we're here."
Wednesday night, each of the couple's children—Caroline (13), Roy Austin (10) and Charlotte (8)—read parts of the Christmas story from Luke 2 in the Bible.
Roy Graham recalled hearing his grandfather, Billy Graham, read that same story many times to him. "That was just my grandfather. But looking back, this was someone who had gone around the world just to teach people about the story of Christmas."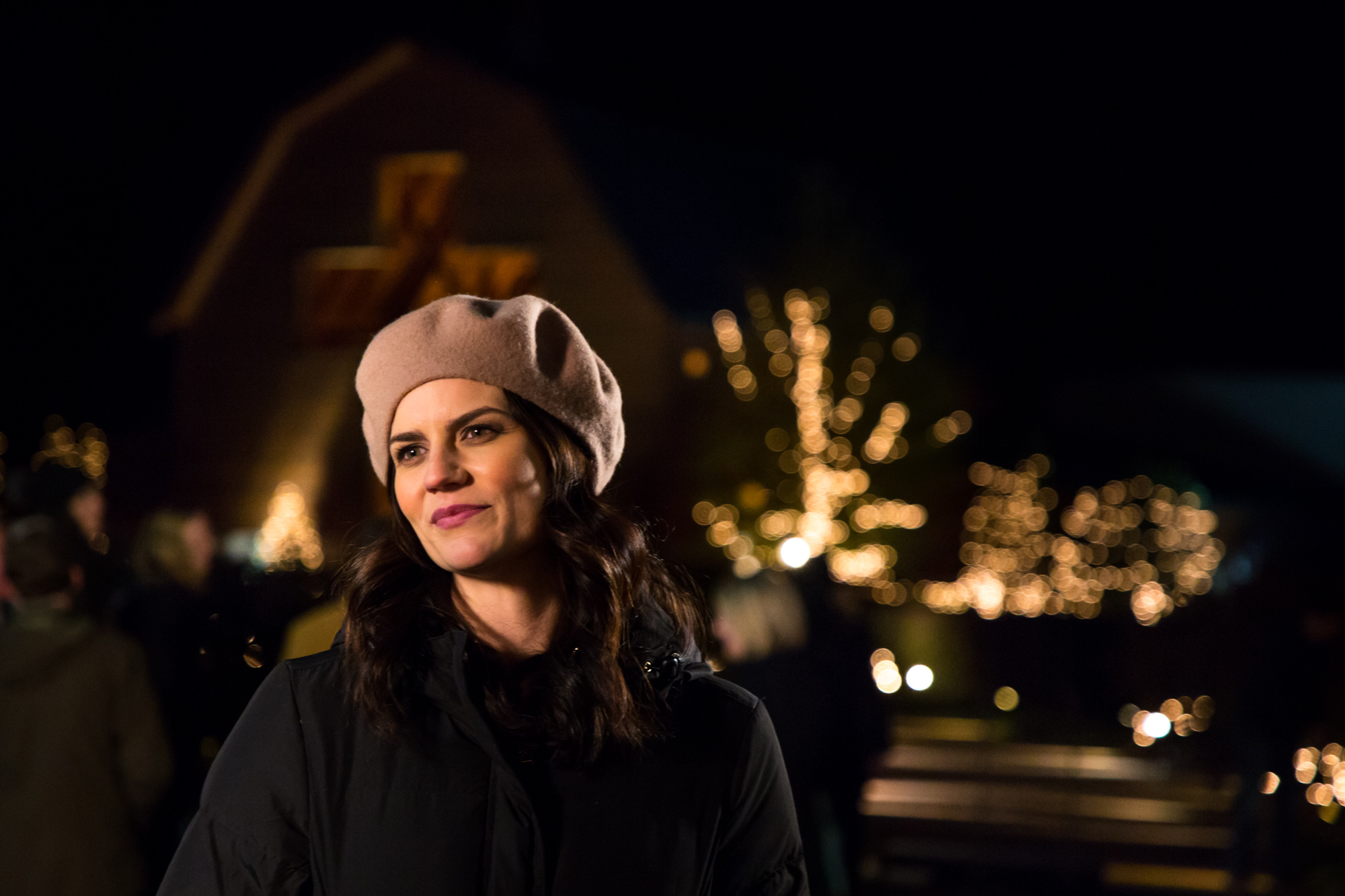 With this being the first year he's celebrated Christmas without his grandfather, the younger Graham is remembering the evangelist's lifelong mission of sharing the Gospel. "Keeping his legacy is important," he said.
And Wednesday night, they did.
After Billy Graham's great-grandchildren read aloud about the hope of Christ to a dark world, their parents; aunt, Cissie Graham Lynch; and grandparents, Franklin and Jane Austin Graham, circled around them to press a giant red button that would light the Library grounds for the Christmas season.
Countdown shouts of "3…2…1!" were followed by clapping as the family peered at the lights illuminating the landscape and buildings surrounding them. Afterward, Roy and Donna Graham and their children headed over to the live nativity before going on a horse-drawn carriage ride and tasting holiday treats—the same activities thousands will enjoy this Christmas season.
Since the Library's opening in 2007, over 385,000 people have come to Christmas at the Library, a free event, with the exception of the carriage rides. This year, the Library features something—or someone—new.
"It's been a goal of my dad's every year to have something new for everybody to come see at the nativity—and [this year] it's a lemur," Roy Graham said, joking that he's pretty sure this type of animal wasn't present at the nativity in the original Christmas story.
Although one may never know what animals will be featured in the Library's live nativity, Roy Graham mentioned his kids now expect to go to Christmas at the Library every year.
After all, it's a family tradition.
"I want to just welcome you and hope that you come and enjoy the Billy Graham Library the way that my family has gotten to enjoy it," Roy Graham said. "This is home for us. We just want to be able to share our campus and to share God's love with the rest of Charlotte."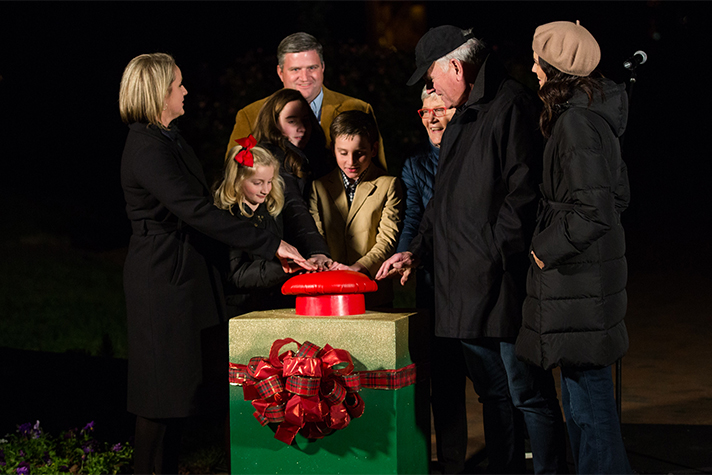 The Library's operating hours during Christmas at the Library are Monday through Thursday, 9:30 a.m. to 9 p.m.; Friday and Saturday, 9:30 a.m. to 10 p.m. The Library is closed on Sundays.
Special activities throughout the week include:
Monday—photo with a camel from 5-7 p.m.
Tuesday—painting on the patio for adults from 2-4 p.m.
Wednesday—Christmas crafts for children from 2-4 p.m.
Mondays-Saturdays—guests can interact with animals from the live Nativity from noon to 2 p.m. each day. Animals include camels, goats, sheep, a donkey, a Holstein cow, lemurs and a dwarf horse.
Christmas dinner, served at the Billy Graham Evangelistic Association headquarters building adjacent to the Library grounds, is available Thursday through Saturday each week at 5 and 7 p.m. This traditional holiday meal features turkey and carved ham with maple Dijon glaze, cranberry cornbread stuffing, other savory dishes and an assortment of festive desserts. Space is limited and prepaid advance reservations are required. Dinner is $22.95 per adult and $9.95 per child aged 4-12. No charge for children 3 years and under. Make your reservation.
Throughout the day, visitors are welcome to tour The Journey of Faith, which shares about the life and ministry of evangelist Billy Graham.
Admission and parking at the Library is free. Carriage rides are $8 per adult and $4 per child under 12.