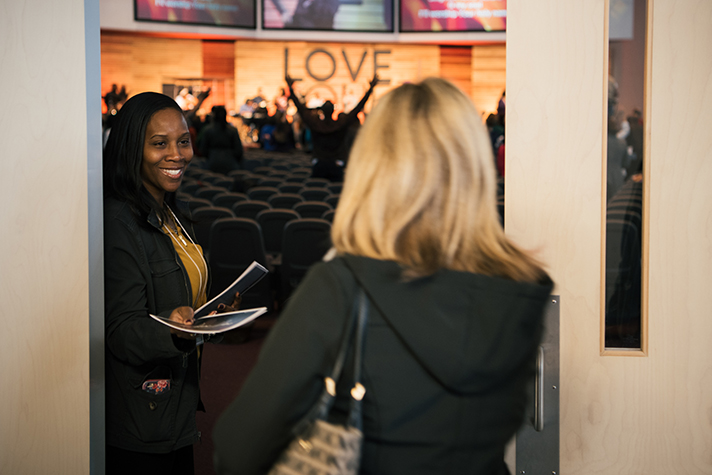 When places of worship reopen, will attending church look drastically different? It's a question that pastors across the world are facing, given COVID-19 social distancing restrictions.
As they wait to open the doors, pastors are preparing for challenges that lie ahead. How do you enforce social distancing so people feel safe? How will you meet and care for new visitors who recently started watching online?
It's certainly thrown churches into a new dynamic, said Will Graham, vice president of the Billy Graham Evangelistic Association. "No one in our generation [has] gone through this."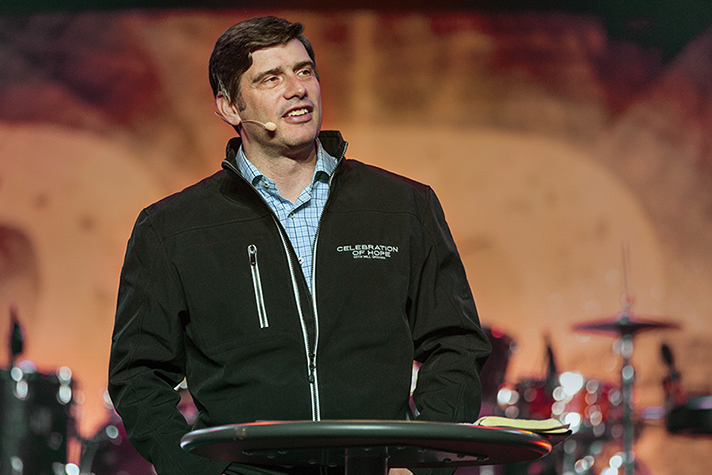 Graham, a former pastor himself, recently hosted a roundtable discussion on Facebook Live. Joined by two friends who are pastors, they talked about how the outbreak has forced pastors to think outside the box. Others watching online were encouraged to submit questions for the discussion.
How to Pray for Pastors
"Pray for wisdom," Will Graham said, that God will show pastors how to care for church members and share the Gospel in this new normal.
Pray for their families. Many times pastors say yes to everything, leaving little quality time to spend with their spouses and children.
Austin Rammell, who pastors Venture Church in Dallas, North Carolina, said a huge challenge is knowing when to reopen the doors. While pastors may be eager, local and state authorities sometimes differ on when that can happen.
People across the nation will be watching when and how churches open back up.
"The church is literally a gathering," said Rammell. "How do we gather and do it in a way that doesn't lose integrity in our communities—that we're putting them at risk by gathering?"
Another thing pastors have to consider is what the Bible says in Romans 13 about submitting to authority. Knowing that, Will Graham posed a question that's likely on the minds of church leaders: How do we fit into the context of civil obedience or disobedience regarding our faith?
"These are tough questions," he acknowledged.
'Showing His Greatness'
"Even in COVID-19, God is still great, and He's showing His greatness during this time," said Vince Riley, pastor of Meeting Place Church in Charlotte, North Carolina.
One very apparent way is the number of people hearing the Gospel message. Faith leaders are reaching millions online, whereas before the pandemic, many didn't stream their services.
Riley's church uses Facebook Live now, though before, his church thought they would need expensive equipment to offer streaming. But when push came to shove, they just used Riley's cellphone. For those who don't use Facebook, they offer a conference call for members to listen in.
"We're reaching people we would have never had the opportunity to reach," he confirmed. "It has expanded our reach for the Gospel."
Don't Shy Away from Technology
Rammell said not to be afraid that you'll lose people to technology. He knows some pastors hesitate to broadcast their services for fear that people will stop coming to church.
"We were seeing the opposite," he said. Every week before the coronavirus shut things down, Rammell was meeting first-time visitors who had initially watched Venture Church on Facebook.
That encouraged his ministry team, knowing they were reaching unbelievers with the hope of Christ.
"Our primary [in-person] visitor is someone who didn't grow up in church," he said. "So that's a big deal, that there's this huge lost world for us to engage with the Gospel, and it's there for free."
Another positive from the outbreak are practical opportunities for churches to minister through food banks and in other ways. Helping the community opens doors.
"Where there's crisis and a church comes in and grieves and labors and hurts with people, and then attempts to serve that need, the platform is built for the Gospel," Rammell explained.
It also builds bridges.
"We've got more integrity with the lost [people] in our community right now than we've ever had before," he said. "I'm looking forward to the days ahead."
Will Graham is encouraging pastors to remain steadfast, to use every possibility to win souls to Christ.
"More people are sensitive to the Holy Spirit right now than ever before," he said. "The time is right now. God is drawing people to Himself. So use this opportunity to tell others about Jesus.
"Jesus can bring peace in people's lives, and that's what people need more than anything, is peace."