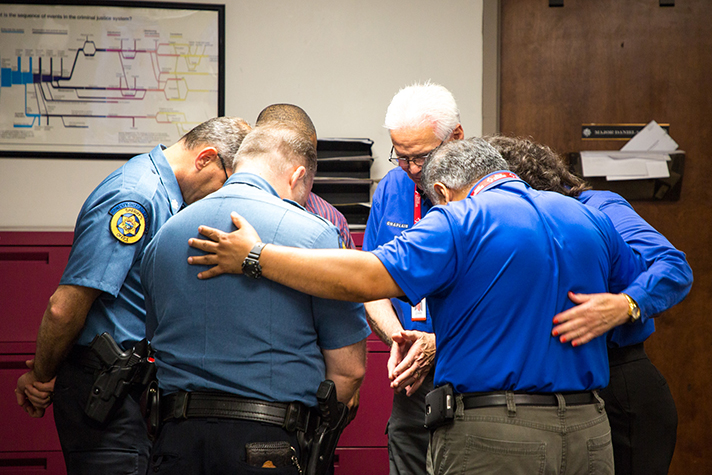 Billy Graham Rapid Response Team chaplains ministering in Kansas City, Kansas, say the community has welcomed them warmly, despite the grief so many are experiencing right now.
On Friday, two Wyandotte County sheriff's deputies were shot by an inmate while they were transporting him between the courthouse and the jail. Deputy Patrick Rohrer, who was 35 years old, died on Friday. Deputy Theresa King, who was 44, died on Saturday morning, just after midnight.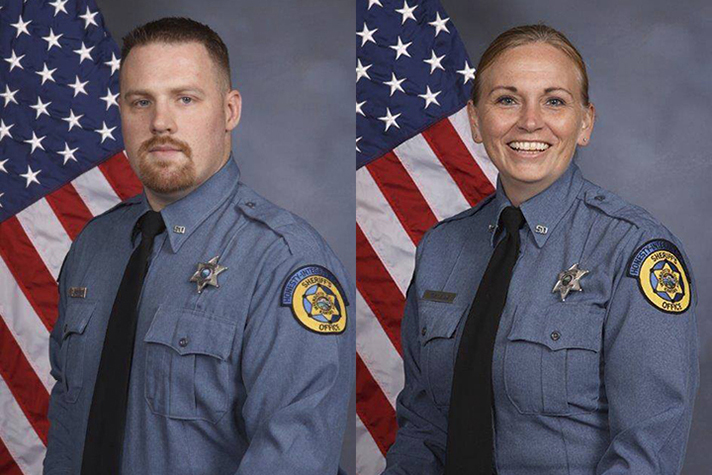 Desi and Carolin Perez, the first two crisis-trained chaplains to arrive in Kansas City after the shooting, met one of Deputy King's adult children during a prayer vigil on Sunday night. Less than 48 hours after losing his mom, he told the chaplains that prayer was sustaining his family in their time of grief.
Carolin said he talked about his faith in God, and the three of them prayed together.
"We saw a lot of tears, a lot of grief" at the vigil, Carolin said. "It seems to have affected the community as a whole."
The Perezes, who are from Texas, are ministering in Kansas City alongside seven other crisis-trained chaplains from around the country. They're planning to attend a joint funeral service for both deputies on Thursday.
In the meantime, they've been talking and praying with people from all over the community, with many meaningful conversations taking place in and around the Rapid Response Team's Mobile Ministry Center. The large, black truck, which often accompanies chaplain teams when they deploy to tragedies, is set up only a few hundred feet from the courthouse where the shooting took place.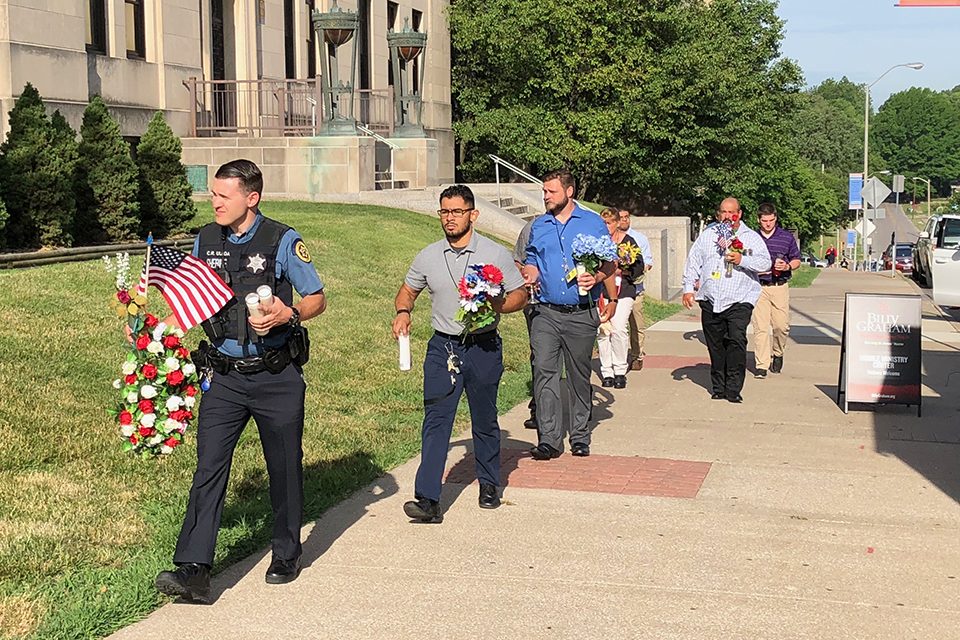 "The ministry has really opened up, and God has shown up as He always does," Carolin said. "The community is embracing our presence here, and people are seeing the Mobile Ministry Center as a place of refuge where they can come in and express their feelings and emotions freely."
The visitors have come from different walks of life and have included a local pastor, a sheriff's deputy and a young woman who was in the area to visit her probation officer.
The chaplains, several of whom are retired law enforcement officers, have also spent time inside the jail where the deputies worked.
"We were in the jail yesterday and ministered to the people who worked directly with those officers," Carolin said. "They showed us their desks that are now vacant and expressed how difficult it has been for them."
The chaplains are asking people to pray for everyone who is grieving after the sudden and unexpected loss. In addition to praying for the families of the two deputies, Carolin asked for prayer for the sheriff and the whole department, "just for them to feel the Lord's presence sustaining them and giving them endurance and strength."
There are currently four active Billy Graham Rapid Response Team deployments across the country. Chaplains are in Connecticut after a string of four tornadoes swept through last month. Small teams of chaplains are also ministering to residents in Hawaii who are dealing with volcanic eruptions and the aftermath of record-breaking floods.
You can have peace when your world is shaken. Start here.