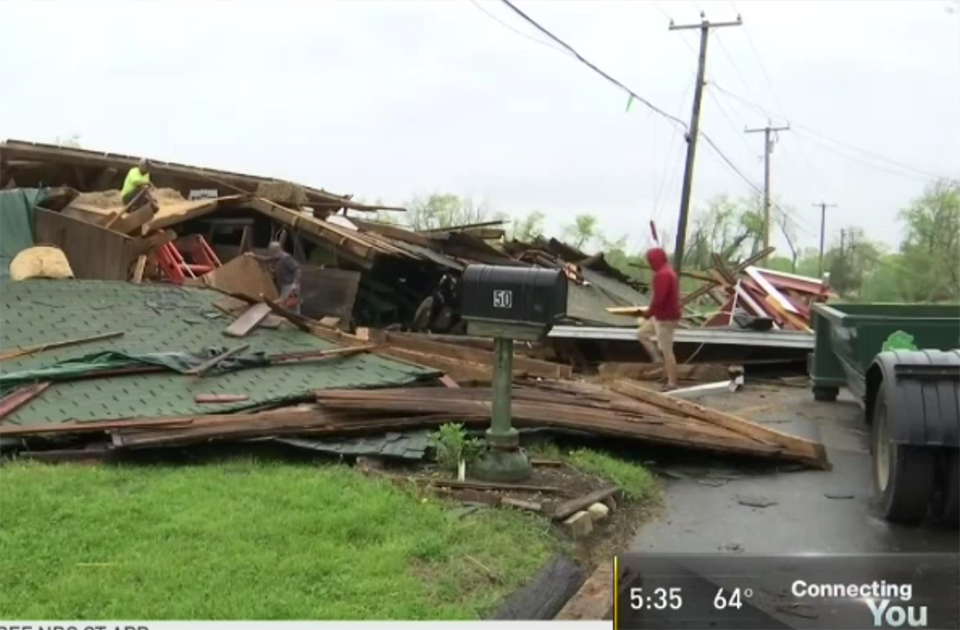 "We were just covering our heads and running," a homeowner told NBC Connecticut after a tornado tore through her family's farm near New Haven last month.
"All the wood, glass, everything was blowing, so it was pretty scary. … We were shaking all night."
Her son shared something that many survivors of natural disasters have experienced: "I don't know what the next steps are."
This week, a small group of crisis-trained chaplains from the Billy Graham Rapid Response Team is hoping to help by offering a listening ear and prayers for people who are still recovering from the string of tornadoes that touched down in Connecticut on May 15.
The storms caused two deaths in two different towns when trees crashed down onto cars. In one case, the mother of a 3-year-old was killed while she was in the car with her child.
"Our hearts go out to the families and the communities in Connecticut that were affected by these unusual tornadoes in that part of the country," said Josh Holland, manager of deployment response and support for the Billy Graham Rapid Response Team. "We have crisis-trained chaplains that will be in the area to offer support and prayer in any way that we can."
Although it's been a month since the storms blew through, Samaritan's Purse (SP) was just contacted on Friday by another disaster relief ministry that has been helping residents recover. That ministry asked if SP could send in teams to help finish the work, which has been extensive.
Four chaplains—two from Charlotte, North Carolina, and two from northern Pennsylvania—will serve alongside SP volunteers for the next couple of weeks.
Holland said recovering from a tornado doesn't happen overnight, whether you're talking about the physical damage, or the emotional and spiritual side of the story.
"These types of things are very much a process as far as people healing and trying to gain a sense of a new normal after a catastrophic event like this," he said. "And we pray our chaplains will play some type of role in bringing a sense of God's comfort and God's healing."
There are currently four active Rapid Response Team deployments happening throughout the country. Chaplains responded over the weekend to Kansas City, Kansas, after two sheriff's deputies were shot and killed in the line of duty. Small teams of chaplains are also ministering to residents in Hawaii who are dealing with volcanic eruptions and the aftermath of record-breaking floods.
You can have peace in the midst of life's storms. Start here.