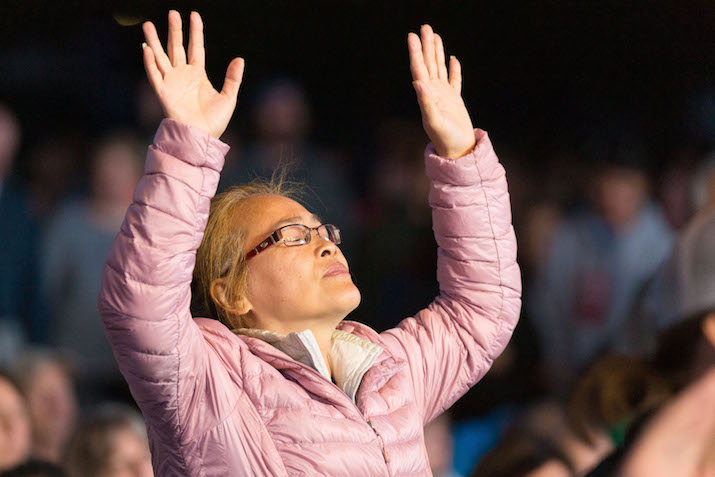 Prayer is powerful.
It's a statement that's easy to throw around in Christian circles. But do our actions reveal the importance of laying everything at God's feet?
For the people of Bridgeport, Connecticut, the answer is yes. 
In anticipation of Franklin Graham's visit to their city, believers gathered for weeks in advance of the Decision America Northeast Tour to ask God to transform their community—where about 30 percent of people say they have no belief system and 40 percent reject the accuracy of the Bible.
"It's not what you normally think of as real fertile ground for the Gospel," said John Battiste, a local prayer volunteer who's been trusting God to save souls.
"I never thought I'd see something like this in Bridgeport," added Andrea Whatley-House. The local faith leader is passionate about redeeming a community plagued by alcoholism, drug addiction and gun violence with the Good News of Jesus Christ.
Preparing for a Harvest of Souls
Long before the announcement of the seven-city evangelistic tour, thousands of people from nearly 100 congregations across Bridgeport had already been joining together annually for worship, evangelism and prayer. Setting aside differences in doctrine, culture and tradition, they focus on one thing they all agree on—the radical impact prayer could have on their community.   
"Prayer is everything for us," explained Luis Burgos, a local pastor and Tour representative. "When I look at the book of Acts, everything [the early church] did was steeped in prayer, bathed in prayer, saturated in prayer."
And so, as thousands braved forecasts of rain and thunderstorms Tuesday night, each soul at Bridgeport's Seaside Park had been doused in the prayers of believers who sought the Lord expectantly, faithfully and collectively.
It was a recipe for a mighty work of the Holy Spirit.
>> See more photos from the Decision America Northeast Tour stop in Bridgeport, Connecticut
After singing along to worshipful music with Dennis Agajanian and Crowder, the estimated 3,600 in attendance listened attentively as Franklin Graham shared a simple, but life-changing message.
"God loves you, and He's got a plan and a purpose for your life," Franklin said as he took the stage.
He wasn't afraid to remind those gathered in the largely liberal state that homosexuality and abortion are sins. But instead of focusing on the sin, he invited people to find freedom in their Savior.
"You're guilty, and it's haunted you. And you've felt that burden on your heart and on your life," Franklin said, reflecting on his own years as a Prodigal Son while sharing from Luke 15. "God loves you. He'll forgive you tonight."
The Word Did Not Return Void
That message of freedom and forgiveness caught the attention of George Doss.
While Doss said he knew Jesus before the event, Franklin's words made him realize that he needed to fully surrender to Christ. When the time came, Doss stood to start life anew with his Savior.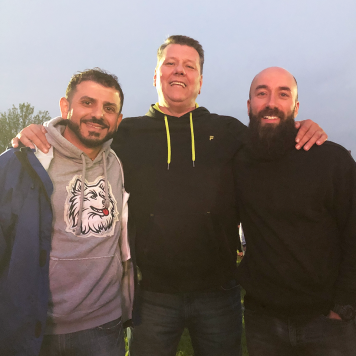 "I've been thirsty for the Word of God," he explained. "It's this happiness. I can't describe the feeling … It's joy."
Just feet away, someone else was experiencing that same freedom. Her name? Joy Murcko.
Like many in her region, Murcko has struggled with alcoholism and drug abuse. While she recently found physical freedom from those vices, she came to the event looking for something more—the freedom of her soul.
"I was curious," Murcko said. "I just wanted to hear more and enlighten myself."
Sitting a cautious distance from the stage, she listened to the Gospel message—and she was struck to learn that the sins of her past could be completely wiped away. When Franklin gave the invitation, she stood to start a personal relationship with Christ.
From the miraculously dry weather to each person who made a decision for Christ, God answered prayers all over Seaside Park Tuesday night. In the days to come, the local church that has so faithfully relied on God will connect with their new brothers and sisters in Christ—to help them grow in their faith and undoubtedly, to teach them about the power of prayer.
Pastor Burgos said, "If God can do this in Bridgeport, He can do it anywhere."