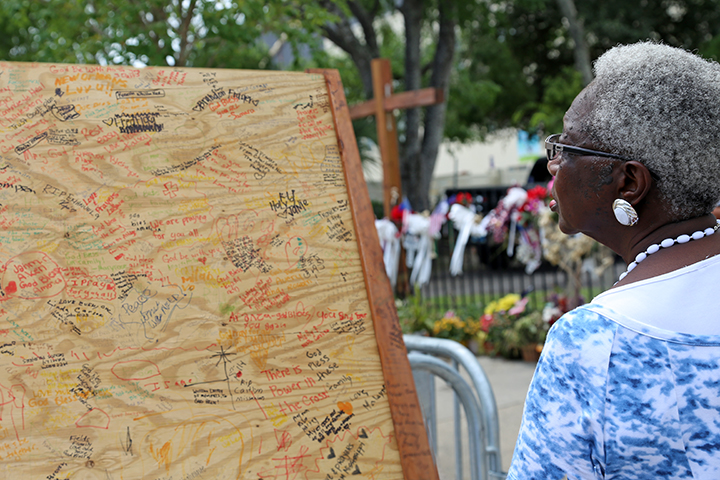 A lot has changed at Emanuel A.M.E. Church.
Three weeks after nine of its members were gunned down during Bible Study, the phone rings off the hook, mostly from media interview requests and people wanting to visit or contribute in some way.
Inside, you'll find loyal members, hard at work in the very room where their friends and their pastor were killed. Outside, bundles of flowers—some withered, some fresh—line the gate leading to Emanuel A.M.E.'s front doors.
The flow of people stopping by to pay their respects is constant, many driving from states away.
On Wednesday, three weeks after the shooting, a man sitting on a nearby sidewalk gave some directions.
"You can go over to the side of the building and knock on the door and someone may come. It's the same room our brothers and sisters lost—"
He couldn't finish his sentence. The reality of what took place on June 17 in the basement of Mother Emanuel is still too much.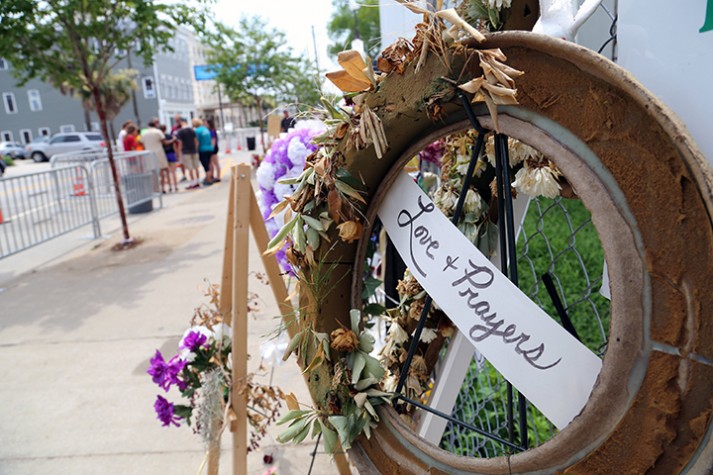 Looking toward the church and the makeshift vigil out front, he mustered a few more words through the tears.
"I can't go down there."
Indeed, it has been an emotional time for many, whether they knew the victims or not.
Though the church is mostly closed to the public outside of Bible study and worship services, pastors and church leaders have been allowed to come pray in the sanctuary. Small prayer gatherings also still take place in front of the church.
A group of teens as well as a young missions group visited on Wednesday.
"They needed to see and experience this," said Dick Hurd, a leader with the younger group. "Something will come of it."
Rewriting History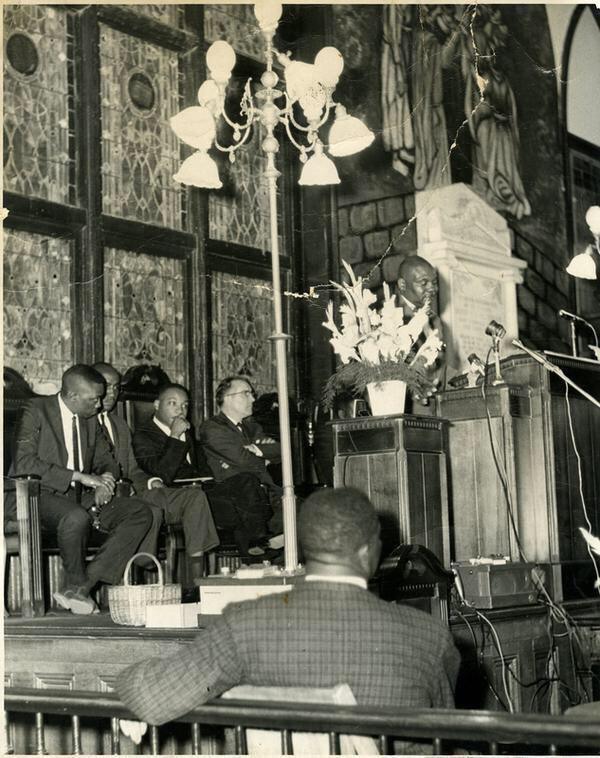 Mother Emanuel's history dates back to slavery times, making it the oldest African Methodist Episcopal church in the South. The congregation started as a coalition of free blacks and slaves.
The church now known as Emanuel A.M.E. was built in 1891, replacing the initial building that was burned to the ground over a planned slave revolt. For that reason, founders decided on the name "Emanuel," meaning "God with us."
The church is situated on the northwest side of the street—a reminder of the common law that once forced blacks to live on the "other side of the tracks."
Martin Luther King, Jr. visited Mother Emanuel in 1962 making it the center for many gatherings during the Civil Rights Movement. And so it seems fitting that the church is again a leading force in helping reveal and resolve racial tension across America.
"The growth and legacy of the church, I think, will be changed forever because of the incident on June 17," said Elizabeth Alston, a historian at Emanuel A.M.E.
On Friday, the Confederate flag was removed from the South Carolina State House grounds after Gov. Nikki Haley signed it into law on Thursday. Others across the U.S. have made similar moves.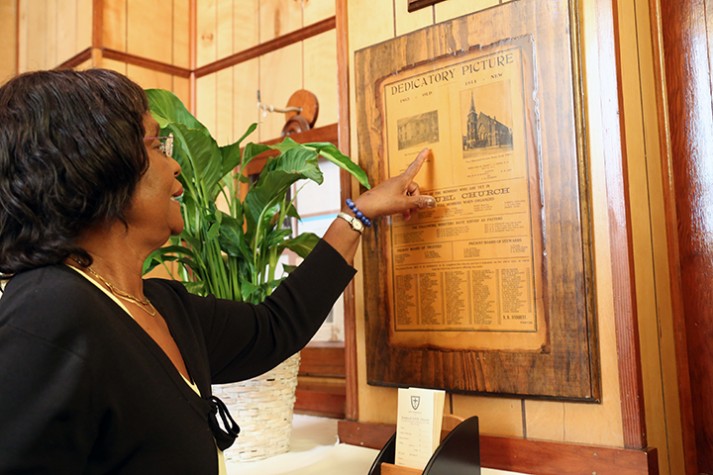 "And many of them trace that to the killing at Emanuel," Alston said.
There's now even talk of renaming Calhoun Street, which runs in front of the church, to Emanuel Avenue.
"Over the years, we have not yet thought a day like this would come where these things would be," Alston said. "Emanuel, because of its past, because of its historical structure, will be a legacy of change for the better."
'Something is Wrong'
Alston's husband grew up in Mother Emanuel and she's been a member for about 47 years. She was close to the Rev. Clementa Pinckney, often giving him a hard time about preaching too long. He would sometimes call on her to lead Wednesday Bible study when he had to be away due to his role as a state senator.
Alston recalled the night of the shooting and how her phone rang and rang. Once she made it to the TV, she said a reporter whom she watched often seemed "off key" that day.
"He said, 'There's been a shooting and I don't know the details.' But then he let slip that the coroner was there," she recalled.
"He (the reporter) kept saying, 'the minister.' And he was very careful to use the present tense, but he hesitated. I kept thinking, 'If Clementa is there, he would come out to reassure that everything is okay.'"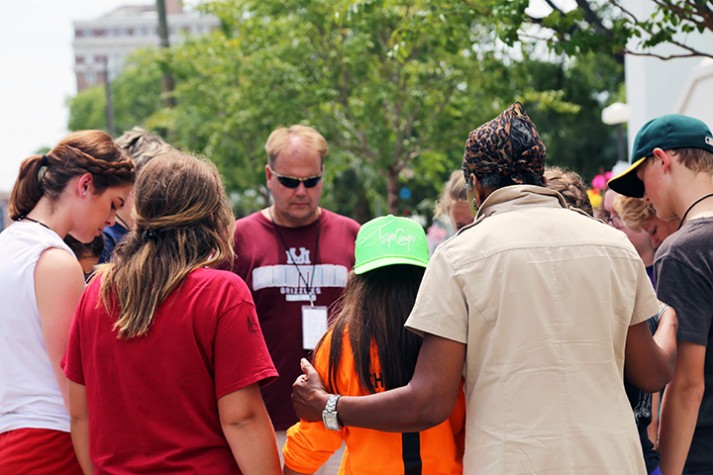 Her voice softened.
"I kept saying, 'Something is wrong,' because he would have come out to calm the presence," Alston said. "But he never came.
"It was a bad moment."
Not only was the pastor in that room when the gunman opened fire, but four of Pinckney's assistant ministers. With much of the leadership gone, the Rev. Norvel Goff now acts as interim pastor.
A New Perspective
Through it all, the resilience of Mother Emanuel past and present has been an inspiration.
Alston said, "There was a couple just the other day from New York. And they said they came here because of three words: 'I forgive you.'"
The couple was referring to the response the victims' families gave Dylann Roof in his first court appearance.
"I forgive you," Nadine Collier, daughter of victim Ethel Lance, said. "I forgive you and have mercy on your soul. You hurt me, you hurt a lot of people, but I forgive you."
Another relative urged the 21-year-old self-professed racist to "repent, confess and give your life to the One who matters the most—Christ."
"Because of the shooting, I've seen a lot of young people and especially a lot of whites [here] crying," Alston said. "It has changed me because I have seen the transformation."
"A lot of people are softening," she added before walking back up the creaky steps leaving the sanctuary.
"And I am looking at life a little bit differently."
As are countless others.