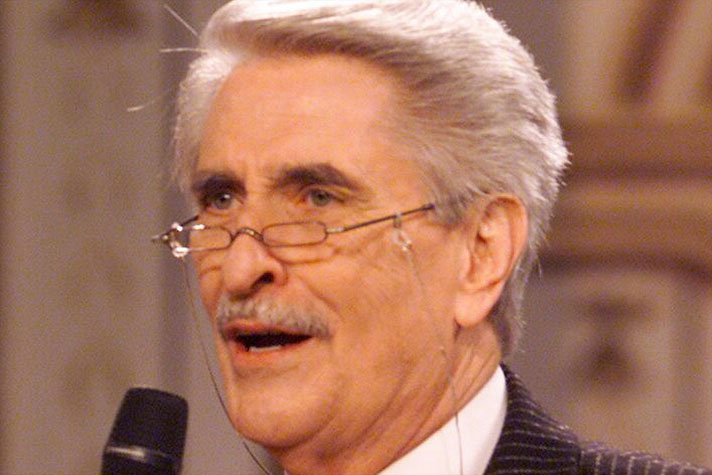 Everyone at the Billy Graham Evangelistic Association extend our condolences to the family of Paul Crouch, Sr., who, along with his wife, Jan, founded the Trinity Broadcast Network in 1973.  Dr. Crouch passed away on November 30, 2013.
He and the TBN family have been longtime friends and supporters of the Billy Graham Evangelistic Association and Samaritan's Purse.
Under the direction of Dr. Crouch, TBN has become the most watched faith network in the U.S., according to the TBN website. TBN reaches every major continent via 84 satellite channels and over 18,000 television and cable affiliates around the world.
Additionally, Dr. Crouch served on the Board of the Holy Land Experience, a Bible theme park in Orlando. President Ronald Reagan appointed Dr. Crouch to the Private Sector Initiative.
A graduate of Central Bible Institute and Seminary in Springfield, Mo., in 1955, Dr. Crouch has received honorary doctorate degrees from California Graduate School of Theology (Glendale, Calif.), American Christian Theological Seminary (Anaheim, Calif.), and Oral Roberts University (Tulsa, Okla.).
Dr. Crouch authored several books: I Had No Father But God, Hello World, Omega Code, Megiddo, and The Shadow of the Apocalypse.
Click here to read more about Paul Crouch's contributions to Christian broadcasting.