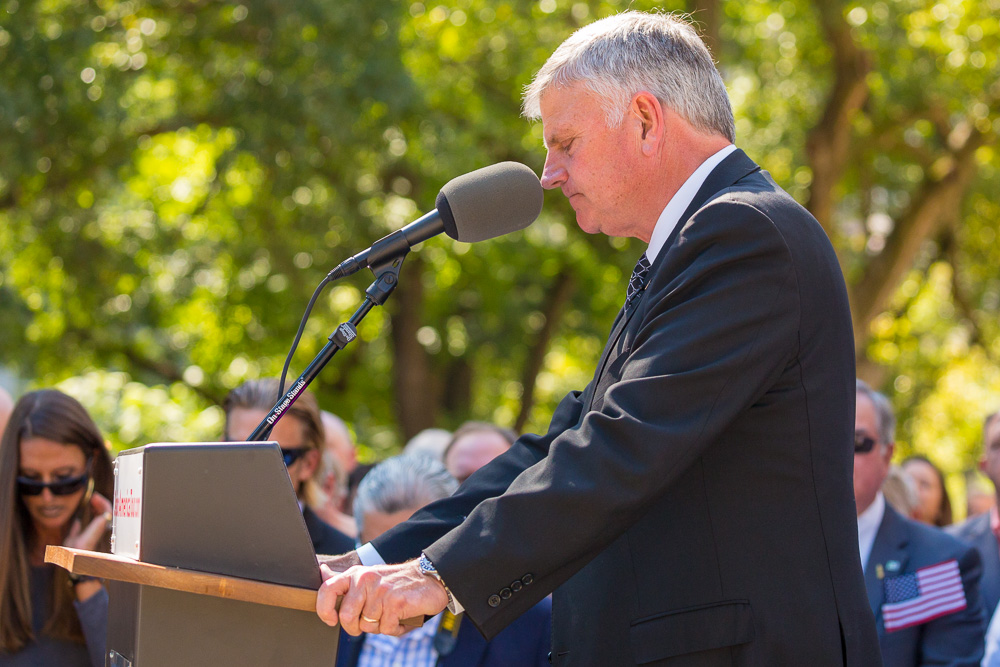 "It was a rushing river."
Hester Fisher described the view from her window just a few days ago as rain from Hurricane Matthew overwhelmed her neighborhood in Autryville, North Carolina, threatening her home.
"It was just rushing across my yard," Fisher said. "That was just something to see. I said, 'Lord, let it pass.'"
And it did pass, but not before forcing Fisher and her husband, who is disabled, out of their home and into a hotel. That's where the couple woke up on Thursday morning, the morning of the 50th and final Decision America Tour prayer rally.
Since January, Franklin Graham has been traveling to every state capital in the country, rallying Christians to take part in three critical steps: pray for their state and country, vote in local and national elections, and engage in the political world to help turn the nation back to God.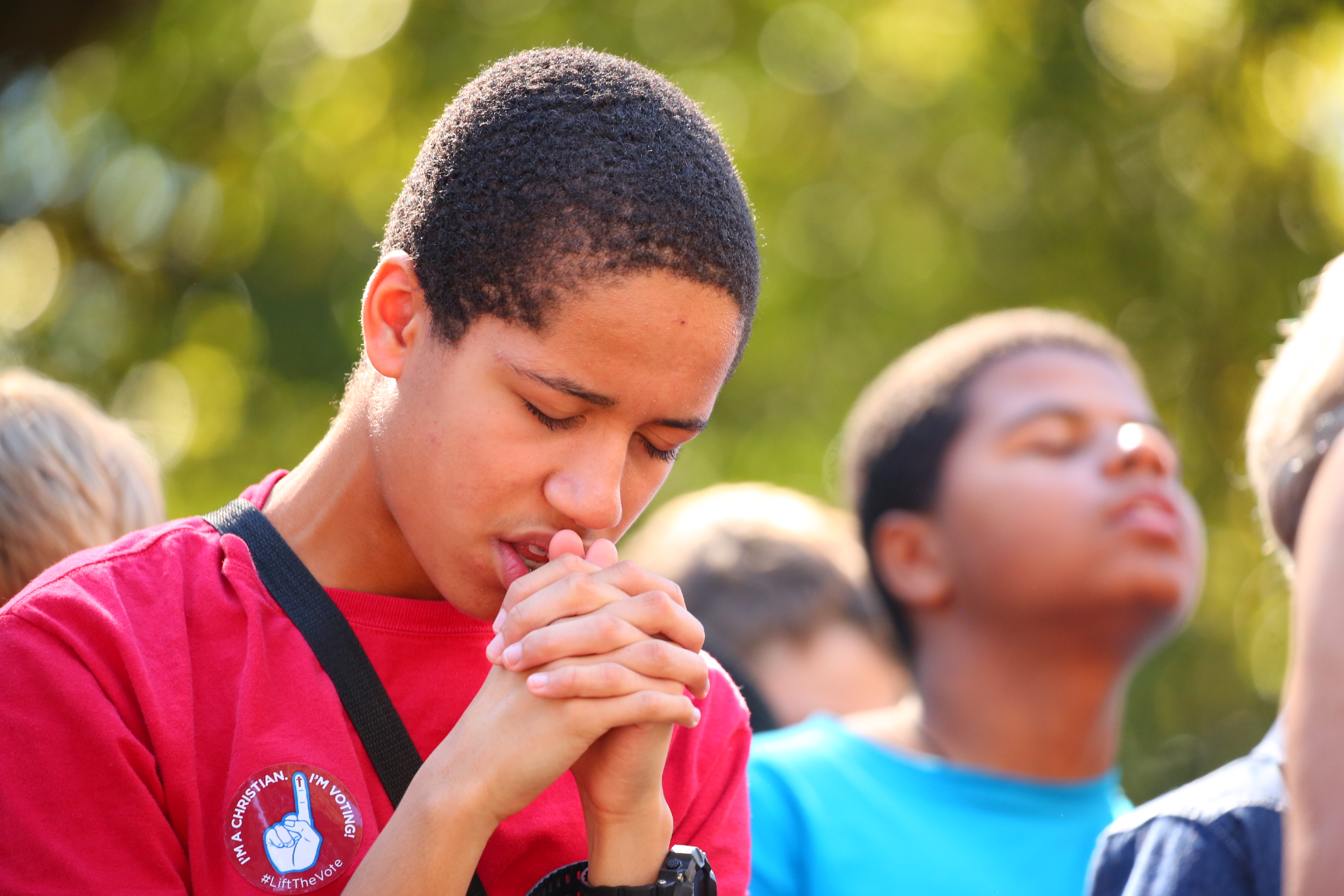 On Thursday, he crossed the finish line of the grueling 9-month tour, and was greeted in his home state by a record Decision America crowd of more than 14,000 people.
Given the flood, Hester Fisher had some pretty good excuses not to attend the rally at the State Capitol in Raleigh. But she didn't let excuses stop her.
"Compelled," Fisher said. "The word is 'compelled' to come."
As the event came to a close, she stood under a tree with her husband next to her in his wheelchair and reflected on what she had just heard.
"We got to hear Billy Graham's son," she said. "It was a blessing. I heard exactly what I needed to hear and go back recharged."
She paused before adding, "In the midst of the storm, God still blesses people."
Hurricane Matthew isn't the only storm North Carolina has weathered this year. In February, just three months after the city of Charlotte elected a new mayor, Charlotte City Council brought on a political storm by voting to change the city's non-discrimination ordinance. One of the results meant that transgender individuals would have to be permitted to use the bathroom or locker room of their choice, regardless of their God-given biological identity.
When state lawmakers stood up against the Charlotte City Council and voted for HB2—a bill they said was aimed at protecting women and children—another political firestorm ensued. Businesses planning to come to North Carolina announced they were going elsewhere. Musicians canceled concerts in the state. Sporting events were pulled. And people who voiced support for keeping men out of women's bathrooms and locker rooms were labeled as hateful. But Governor Pat McCrory has held his ground, standing by the bill despite enormous pressure to back down.
"I thank God for Governor McCrory and for the stand he's taking," Franklin Graham said Thursday, to raucous applause. "He has come under a lot of heat, and I thank God for him."
As he led thousands of North Carolinians in prayer for state leaders, flood survivors and for the United States, Franklin Graham expressed the heart behind the Decision America Tour—something he has shared in every state in the union: "The only hope for North Carolina—the only hope for the United States of America—is God."
Ada Neikens stood toward the back of the crowd with her brother, Chris Forzaglia. Both live in Fuquay-Varina and had to work on Thursday. Ada took a half-day off and picked her brother up on his lunch break so they could attend the rally.
"Our mother used to watch the Billy Graham Crusades back in the day," Neikens said. "She said that was one of the reasons she came to Christ. So, understanding Billy Graham as a child and the influence he's had on America, this is important for me to see Franklin carrying on the legacy for our country."
Like so many of the prayer rally attendees, Neikens and her brother expressed disappointment at the direction in which the state and the country seem to be headed. They came to Raleigh to cry out to God on behalf of the nation.
"You always hold onto hope that there might be a revival," Neikens said.
As he has traveled across the country, sometimes joined by his children and grandchildren, Franklin Graham has expressed his hope of seeing the next generation inherit a nation that honors God.
And as he wrapped up his final prayer rally of 2016, thousands of believers joined him in asking for that hope to become a reality.
"I would say as a grandparent, my hope is that you can have a place to raise your kids," Neikens said. Wiping a tear away, she added, "We want to see America be around for them, and for them to have the freedoms we've had."