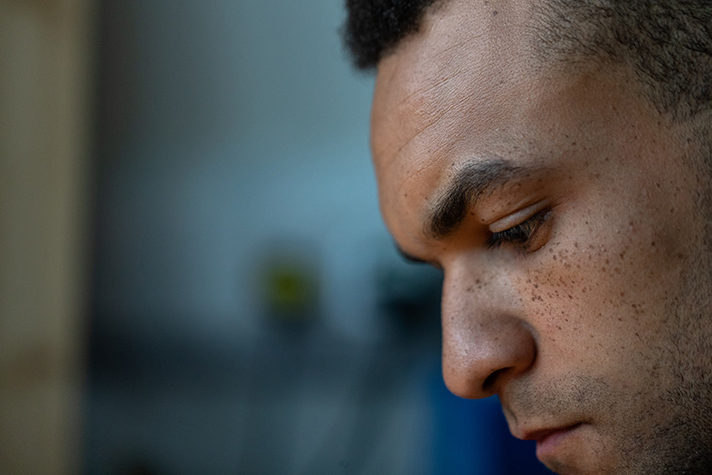 Are you losing hope as this strange new season of the coronavirus plays out?
Whatever you're struggling with—fear, finances, anxiety or sickness—the world can seem dark and the times desperate.
There is a source of hope that you may have never considered. His name is Jesus Christ.
Are you curious about Him? He loves you more than you know.
Even though you may not believe in Jesus, He sees you. Even if you've rejected Him, He still loves you.
He knows what you're going through right now, and He wants to be your friend.
Why Does Jesus Care About Me?
Billy Graham, a preacher who was known and respected by Christians and non-Christians all around the world, passed away just two years ago. In his book Peace With God, he wrote: "The very purpose of Christ's coming into the world was that He might offer up His life as a sacrifice for the sins of men. He came to die."
In Billy Graham's My Answers, a long-established Q&A column, he explained the depth of God's love: "You may have rejected God—but He has not rejected you! He loves you and yearns for you to come to Him and discover the peace and hope that come from knowing Christ. Jesus was God in human flesh, and He came to show us what God is like."
>>Does God or Jesus really care about me?
Show Me Evidence That Jesus Came Back from the Dead
Dr. Gary Habermas, an advocate for Christianity, reports many of the most critical scholars now consider Jesus' death by crucifixion and burial to be historically factual.
"Virtually no critical scholar, no matter how critical they are—they can be agnostic, a skeptic, atheist. … I'd say 95 percent will agree to this sentence: 'The disciples had experiences which they believed were appearances of the risen Jesus.'"
>>Read more about the facts that are convincing skeptics.
A skeptic himself for years, Dr. Habermas reversed his thinking while working on his Ph.D., finding solid historical evidence about Jesus he couldn't ignore. Resurrection research is now the specialty for this New York Times best-selling author and distinguished research professor of Apologetics and Philosophy at Liberty University.
Dr. Habermas believes the disciples' experiences of seeing the resurrected Jesus are the best evidence for the resurrection.
Agnostic scholar Dr. Bart Ehrman has echoed some of Habermas' views. "Historians, of course, have no difficulty whatsoever speaking about the belief in Jesus' resurrection, since this is a matter of public record," he has said.
Dr. Ehrman, a professor of Religious Studies at the University of North Carolina at Chapel Hill and a New York Times best-selling author, added that, "It is a historical fact that some of Jesus' followers came to believe that He had been raised from the dead soon after His execution.
"We can say with some certainty that some of His disciples at some later time insisted that … He soon appeared to them, convincing them that He had been raised from the dead," Ehrman explained.
Was Jesus Really the Son of God? Decide for yourself.
I believe in God, but where does Jesus fit in?
What Do I Do with This?
First, don't let any self-doubt or self-hate take over.
"Don't let pride, or your slavery to some particular sin, or anything else keep you from Jesus Christ," Billy Graham said. "He loves you so much that He gave His life for your salvation. Don't ignore Him any longer, but by faith give your life to Him."
If you give Jesus a try, He'll come into your heart and into your life, and you'll know that He is who He claims to be.
"He'll forgive your sins and change your life," said Graham. Even during the hardest times, Graham said, "Jesus Christ can give you comfort and companionship. He brings peace, joy and happiness."
Billy Graham said there must be a decision for Christ—here and now—in this life. Pray this prayer.