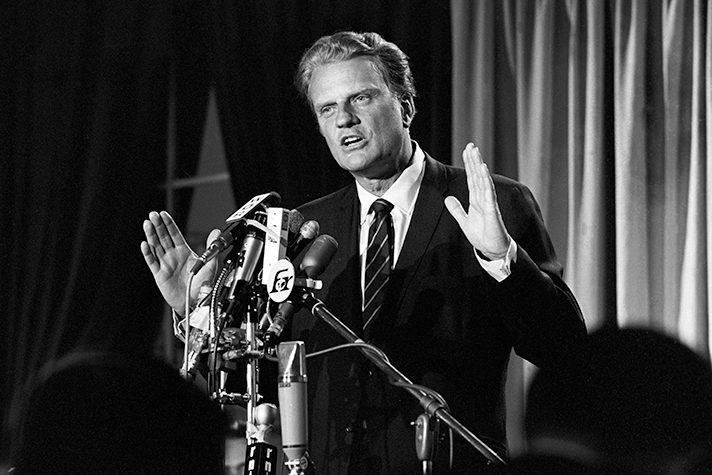 Billy Graham's signature southern voice has long brought comfort to troubled souls.
In recent days, as the world grapples with the unprecedented coronavirus crisis, thousands of people have watched his archived sermons on the Billy Graham Evangelistic Association's social media accounts.
"[It's] so good to have his videos to look back on. It's like a refresher for my soul. … Simple, godly and bold preaching. Thank you for sharing this!" VaSiliga Tuatagaloa Simaile commented on one such video, posted on Facebook.
"Thank you for sharing these videos. They provide so much hope during these trying times!" Lisa Easterling Cofe added.
While Mr. Graham couldn't have predicted the events unfolding in 2020, his Bible-based messages speak to universal struggles of fear, anxiety and hopelessness. You can be a part of spreading God's truth online during these turbulent times.
>> Watch and share these encouraging clips with your Facebook friends:
1. 'Lord, Please Tell Me What You're Doing'
2. 'Don't Let the Headlines Frighten You'
3. 'He Gives You a Peace and a Joy'
4. 'I Know There Is a Purpose'
5. 'There's a Peace That Just Resides'
Note: To share, play the video and click the Facebook logo in the bottom right corner. Once in Facebook, you can like, comment and share.