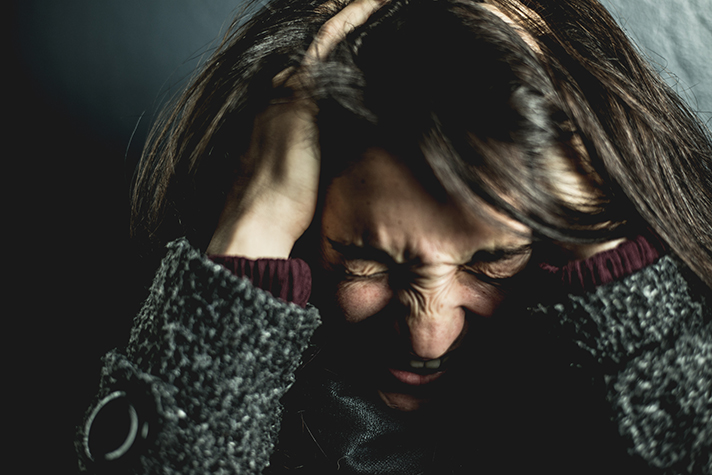 What's your threshold for the pandemic? Some are roaring ready for everything to reopen while others stay isolated.
For control freaks, it's maddening trying to stay safe and constantly thinking about social distancing, masks and hand wipes. There's also the responsibility of trying to keep a family safe.
It can be mentally exhausting.
Letting go of that fear is hard. For some, it takes hitting a wall—realizing they can't control all things in their life. That's when surrendering to God comes in.
Billy Graham shared this advice for worriers: "Lift your eyes beyond your circumstances and learn instead to trust God. Worrying … won't change anything."
In Isaiah 41:10, the Lord promised that He'll never leave us. And when times get especially tough, the Lord will not only walk beside you, He'll carry you through it.
>>How you can know that God is in control in times of crisis.
Here are some practical things you can do to "give up" control:
Ask God throughout the day to give you peace, and believe that He will
Listen to uplifting Christian music
Arrange a social distance get-together with a small number of friends, outside if possible, and enjoy beautiful spring weather
Take a bike ride
>>Do your adult children resent your interference? Get some insight in this answer from Billy Graham.
Keep in mind that living with this COVID-19 outbreak isn't a sprint; it's a marathon. Realize you're going to have good days and bad days, so when you have a really hard day, there's hope for the next.
There's also the act of controlling your thoughts. What are you focusing on? If the coronavirus is constantly on your mind, try dwelling on uplifting Scriptures.
Copy these eight promises on note cards and tape them around your home and in your car to remind you that God's got this, even if you don't:
"The Lord is a stronghold for the oppressed, a stronghold in times of trouble. And those who know your name put their trust in you, for you, O Lord, have not forsaken those who seek you."
—Psalm 9:9–10
"Fear not, for I am with you; be not dismayed, for I am your God; I will strengthen you, I will help you, I will uphold you with my righteous right hand."
—Isaiah 41:10
"For God gave us a spirit not of fear but of power and love and self-control."
—2 Timothy 1:7
"Be still, and know that I am God."
—Psalm 46:10
"For he will hide me in his shelter in the day of trouble; he will conceal me under the cover of his tent; he will lift me high upon a rock."
—Psalm 27:5
"Draw near to God, and he will draw near to you."
—James 4:8
"Come to me, all who labor and are heavy laden, and I will give you rest."
—Matthew 11:28
"Trust in the Lord with all your heart, and do not lean on your own understanding. In all your ways acknowledge him, and he will make straight your paths."
—Proverbs 3:5–6
Turn your worries over to Christ. Start here.