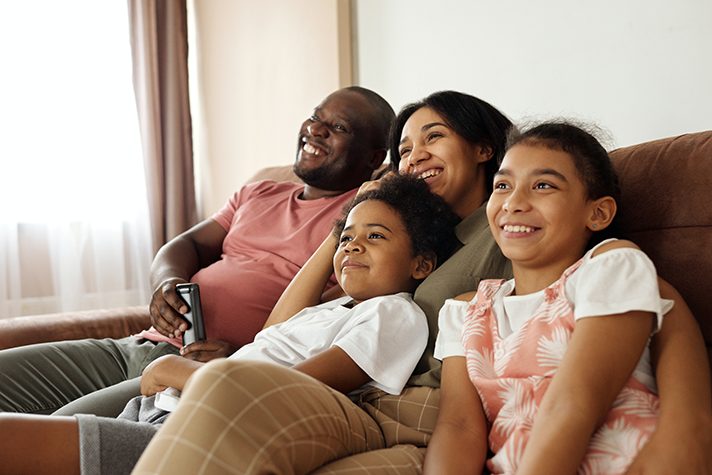 Family-friendly entertainment can be hard to come by these days.
So this summer, we're pulling out some classic films for a free movie series. On the first Friday of each month, you can watch a full-length movie produced by the Billy Graham Evangelistic Association (BGEA).
These movies—currently available on DVD and through subscription services—will premiere on BGEA's YouTube page at 8 p.m. (ET). Put these showtimes on your family's calendar, and you can watch simultaneously with other families around the world. All four films are rated PG and will be available through September 30.
Check out the exciting summer movie series lineup: 
June 4: The Ride
World champion rodeo star Smokey Banks spent the past few years messing up his life with drinking and gambling. After a run in with the law, he's assigned community service at the Saguaro Boys Ranch, where he reluctantly agrees to teach an orphaned teen to ride a bull. He has no idea how this unlikely friendship will forever change him. >> Watch The Ride.
July 2: The Climb
A daring rescue just earned adrenaline-junkie Derrick Williams the climb of a lifetime in the Chilean Andes. But his dream comes with an unwanted partner who doesn't blaze trails and rarely takes risks. The climb becomes a test of wills, character and sacrifice that pushes both men beyond limits. >> Watch premiere of The Climb.
August 6: Last Flight Out
Dan Hogan is a washed-up pilot stuck repossessing private jets. That is until his former boss hires him to rescue his daughter—who happens to be Dan's ex-girlfriend—from a drug runner in South America. Convincing the woman he once loved to leave the remote village where she's serving as a medical missionary will be his biggest adventure yet.
September 3: The Hiding Place
In wartime Holland, the Ten Boom family quietly shelters Jews in their small house—until Nazis discover the hiding place. When they are arrested and imprisoned in concentration camps, they're left with nothing to cling to but their faith.