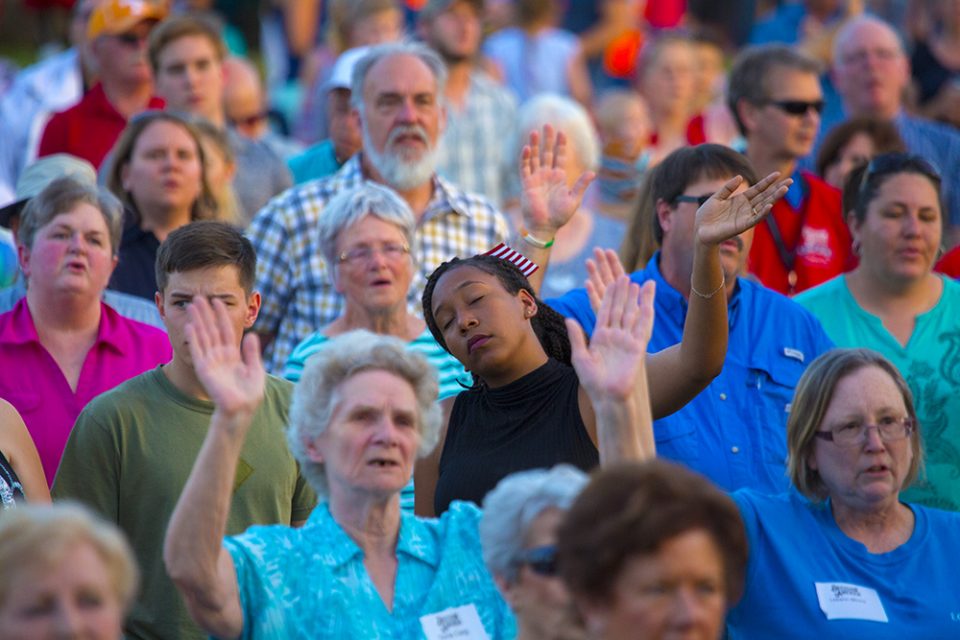 Addiction, spiritual weakness, a heavy heart—all things that can distract us from hearing God's voice. Three people connected with BGEA following last month's Decision America Tour with Franklin Graham to share how their faith—and ability to hear God—has changed since then.

'First You Have to Trust Me'
Do you ever notice God trying to get your attention as you go about your day? Do you ever wonder, "Was that from God, or am I losing it?"
Mark Dodson of Memphis, Tennessee, has been listening.
The college running back was in the middle of a personal crisis and needed some wisdom.
"I've been feeling like I was seeing signs from God for what He has in store for me," Mark said, adding that he felt God was telling him, "I'll help you get your act together, but first you have to trust me."
As a player for Murray State University in western Kentucky, the college athlete could persevere on the field but lacked spiritual strength. He needed God—and some encouragement—so he decided to attend the Decision America Tennessee Tour with Franklin Graham in Memphis last month.
Surrounded by a crowd passionately worshiping the Lord, then hearing from Him through the Gospel message, Mark recommitted his life to Jesus Christ.
"It's hard staying strong sometimes," he admitted, but said after renewing his trust in Christ, Mark is depending on God for supernatural strength to get through the challenges he's facing. He started praying more and is going through two devotions every day on his Bible app.
Through all this, he said he's feeling relieved about his struggles, including a relationship that's "getting more healthy day by day."
He prays more lives will be transformed as Franklin Graham continues sharing the Gospel across the nation.
"I want to thank God and ask Him to continue to bless our country and for us to walk on a righteous path."
'I've Been More Confident'
Thirteen-year-old Shelby attended the same Decision America stop in Memphis with her youth group. Like Mark, she had a heaviness hanging over her.
"I've been bullied," she said, sharing that it's caused her a lot of pain. It's also made it hard for her to trust people.
Even so, she decided to put her trust in God after the Holy Spirit worked in her heart the night of Franklin Graham's stop in Memphis. She prayed to recommit her life to Christ.
"I've seemed to have more joy, and I'm not as depressed," she said. She's making time to pray and read her Bible—to hear God's voice.
The teen is also looking outward.
"I've been a lot nicer to people, and I've been more confident sharing things in my past that have changed."
'It Wasn't the Town; it Was Me'
Brad Crowley said God has been offering him direction for the past five years, but in his words, "I fought it and ran from it."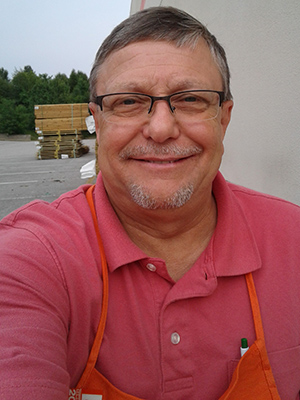 The 57-year-old grew up in Jackson, Tennessee, but after losing his business and his marriage, he moved to Kentucky. After retiring a couple of years ago, he returned to Jackson where he heard Franklin Graham speak during the third stop of last month's Decision America Tour.
"It was the tour that really gave me affirmation that I needed to go [to church]," he said.
Brad grew up in church, but struggled with addiction for years.
"I've always blamed the drug issue on this town. But I realized that it wasn't the town; it was me."
He recognizes now that it was God who kept him alive all those years, even through open heart surgery.
When Brad heard Franklin Graham was going to be in town, he wasn't going to miss it. He's always respected Billy Graham, he said, "so to come and hear his son speak was phenomenal." He said he might've embarrassed his family worshiping so much that night.
Brad's ex-wife, his son and grandson joined him for the tour stop, which turned out to be a special occasion for Brad.
"I just rededicated my life that night," he said, adding that the event reaffirmed the direction he felt God pulling him in. He's been hearing God call him to a specific purpose.
"I've got a calling. … He wants me to follow in my mother's footsteps," Brad said, confidently. His mother was a drug addict and alcoholic who eventually helped other women stay clean on the road to recovery, and now Brad wants to do the same—using his past struggles to help others. "I was told to help the sick and lonely."
He says it wasn't any one thing Franklin said that hit his heart, but rather the tug of God in general. From there, he said his faith "took off."
"I just came back to God," he explained. "I just realized that I needed a different path. I'm happier than I've ever been."
Brad reconnected with the church his family grew up in and says being around other believers is vital for his growth as a Christian. He's also working to set a good example for his family.
"They see the change in me."
Franklin Graham will continue sharing the hope of Christ across America as the Decision Texas Lone Star Tour picks up this October.