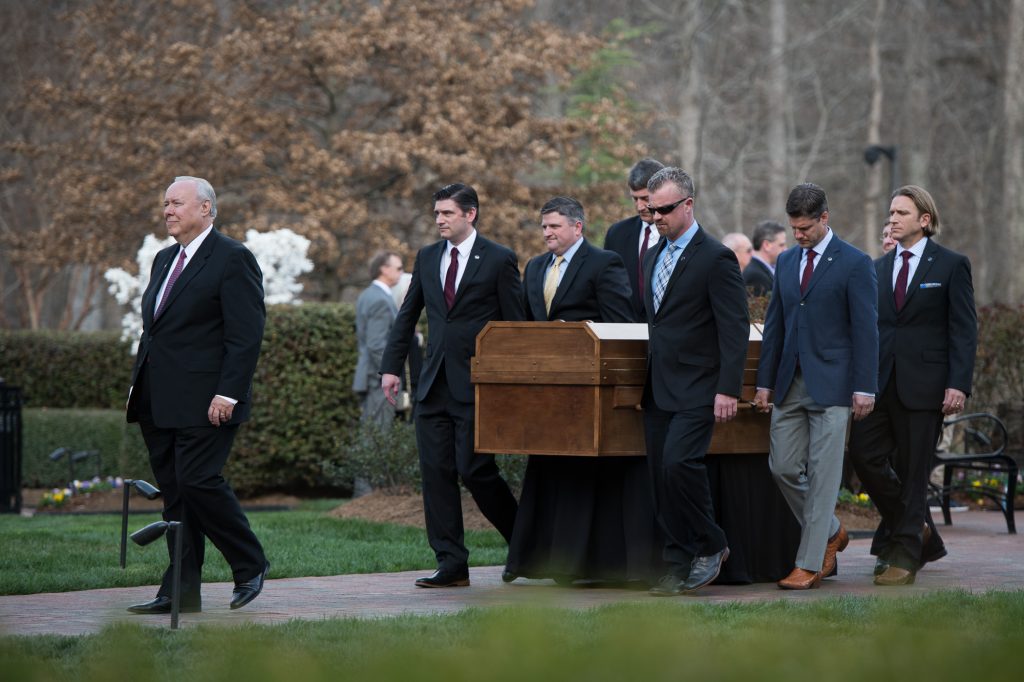 Billy Graham will lie in repose on Monday & Tuesday in Charlotte. This event is open to the public. Plan your visit.
Sunshine spilled from once overcast skies on Saturday as the black hearse carrying Billy Graham rolled to a stop in front of the Billy Graham Library.
The 14-car motorcade had just traveled 130 miles of North Carolina roads from the Billy Graham Training Center at The Cove in Asheville to the Library in Mr. Graham's hometown of Charlotte.
It was a relatively short trip for a man who once spent decades canvassing the globe, sharing the hope of Jesus Christ. And yet the evident impact of his life in that short three-and-a-half-hour trip was humbling. Along the processional route, even up to the gate of the Billy Graham Evangelistic Association, people parked their cars and stood. Some waved Bibles, American flags or just their  hand to say goodbye.
Standing outside the Library, Leighton Ford's eyes shone under the unseasonably warm February sun. He couldn't help but be struck by what his brother-in-law would think of the outpouring for the motorcade.
"This farm boy who grew up on the red clay just five miles from here, his mouth would probably drop open," said Ford, an evangelist and author. "He'd say, 'It's too much about me.' But he'd appreciate it. He'd be grateful for it.
"Paul said, 'Not just I am what I am, but by the grace of God, I am what I am.' And that's what he'd want people to know. It's by God's grace he was here."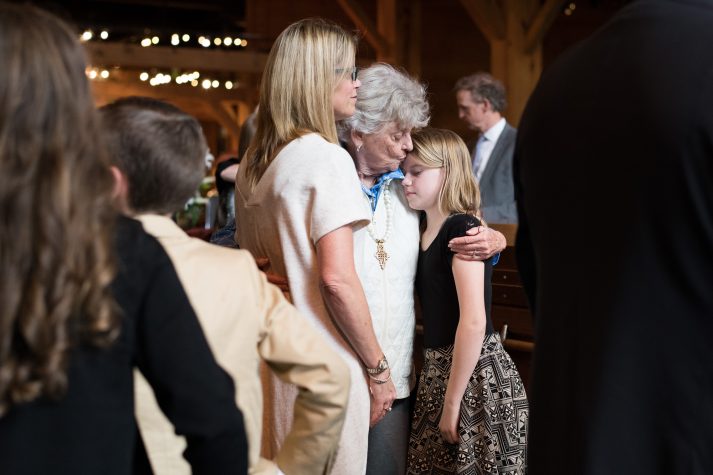 Ford greeted Franklin Graham and other close relatives after they exited the motorcade. Family members hugged, and the pallbearers—Mr. Graham's grandsons—got into position. Will Graham, along with his brother, Roy, and cousins, carefully lifted Mr. Graham's simple, handmade casket out of the hearse. They walked slowly, but not sorrowfully, toward the Library for the private family ceremony that was held in the lobby. A cross shaped of white lilies, an arrangement Billy and Ruth Graham often sent for funerals, sat near the casket.
"I always kind of hoped this day would never come when he passed onto glory, but it did," said Wayne Atcheson, regional director of the Billy Graham Library. "I have to take a lot of deep breaths because I'm kind of heartbroken, but I'm just thrilled for the privilege and high honor I've had to share his life with so many people with the position I've had the joy of being in for the past 12 years."
Atcheson, the first director of the Library when it opened in 2006, added, "What a wonderful man he was, godly and prayed without ceasing and just always lived the Word of God. He lived for Jesus, and that was his life. I have a heavy heart, but yet I rejoice in his going."
Ken Barun, executive vice president of the Billy Graham Evangelistic Association, echoed that sentiment on Saturday.
"His life touched everyone," said Barun, noting his once-orthodox Jewish father made a point of watching Mr. Graham every week on television. His father would later accept Christ.
"(Billy Graham's) life touched this world in a way that was meaningful. Mr. Graham touched the soul of people, touched the heart of people, and that's why this response is so great."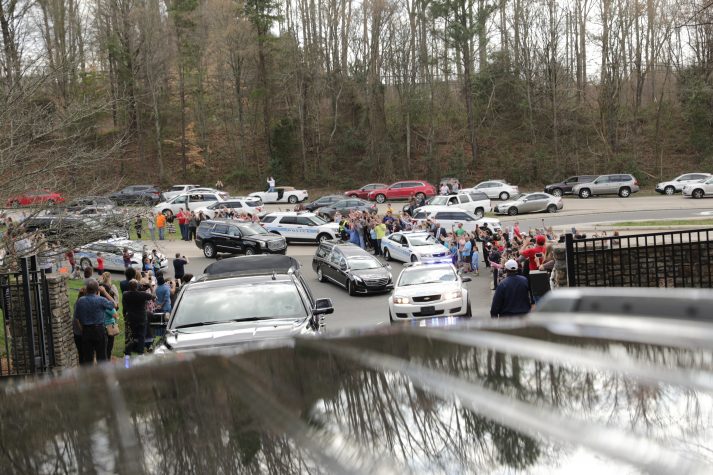 Members of the public will have another opportunity to pay their respects starting Monday, February 26. Mr. Graham will lie in repose at the Billy Graham Homeplace on the grounds of the Billy Graham Library on Monday and Tuesday. On Wednesday, he will lie in honor at the U.S. Capitol Rotunda in Washington, D.C. A private funeral service will be held Friday in Charlotte, where Mr. Graham will be buried beside his wife Ruth in the Prayer Garden of the Billy Graham Library.
Just a short walk from that Prayer Garden, Ford contemplated Mr. Graham's legacy on Saturday. Birds chirped and white flowering trees danced in the breeze as Ford shared how Mr. Graham once told him he just wanted to be remembered for preaching the Gospel.
"I think Billy would say it's not my power that drew people, that's lifting up Christ, which we should all do, and that's what he centered on," Ford said. "He was so faithful. Now, he's got a wonderful gift of speaking and a powerful voice and all of those things, but I think it's the fact he lifted up Christ."
>> Visit Billy Graham's memorial website for continuous streaming coverage, updates on memorial events and to express your memories and condolences.