The right kind of parent—what exactly does that look like?
Someone who helps with homework and is active with the PTA? Who pushes kids to be successful and make good choices? Who highlights accomplishments and punishes bad behavior?
Moms and dads have all sorts of opinions.
Biblically, though, there is a right way to raise up a child. It's a specific model crafted perfectly by God—yet, it's being challenged today.
"With the breakdown of marriages, we get the breakdown of the family," pastor and author Tony Evans explained. "God's definition of family … parenting and marriage is being redefined."
Evans will lead a seminar on Kingdom Parenting July 14-16 at the Billy Graham Training Center at The Cove in Asheville, North Carolina. He believes it's essential for parents to "own" their God-given role of raising the next generation.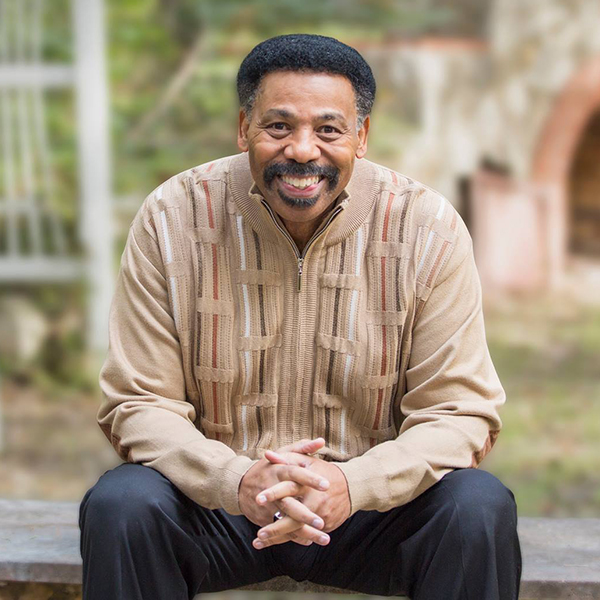 "We've come to the point where we have outsourced parenting to everybody but who the Bible gives the responsibility to," Evans has said.
With social media, television, music, school and even church claiming so much real estate in a child's mind, it can be hard to make sense of right and wrong. That's why parents must be intentional.
"God created the first family. He told them to be fruitful and multiply and fill the earth," Evans explained. "And the idea was not just to fill the earth with people, but fill the earth with His image in which man and woman were made.
"[God] is concerned about the stability, or lack thereof, of the family," he continued, referencing Judges 2:10 where a generation rose up "who did not know the Lord nor the work which He had done for Israel" (NKJV).
"The nation fell apart," Evans said. "So, raising children with a kingdom mindset is critical, not only for the wellbeing of the child and their future family but for the nation."
Evans experienced the impact of negative influences on his own children's lives—and knew he and his wife had to do something about it, not just as parents but as believers.
He recalled a time one of his sons was exposed to pornography while visiting a friend's house.
"I saw how that affected his mind and had to fight against that," he said.
"It became clear that unless we became the dominant influences in our children's lives, somebody else would."
But the key is not to control your kids' choices, but rather influence their character to increase the likelihood that they'll make good choices.
Helping Children 'Bump Into God'
Flat out, Evans says "parenting is lacking" today.
"When parents are missing in action, kids are in trouble," he said.
But simply being present isn't enough. "You could be present and not model or train them in the way they should go," Evans explained.
And that's what his Raising Kingdom Kids training is all about. Learn more about Kingdom Parenting. 
"Deuteronomy 6 summarizes that [children] are to bump into God because of the influence of parents," Evans said.
That means modeling and reflecting the life God intends for them to have. Influencing your child can happen in a traditional sense—through family prayer, devotions and church attendance. But it also happens through less obvious nudges and influences along the way.
"Use things that they naturally run into to give them God's perspective" like a television show they watch, Evans explained.
When Children Go Astray
Even with a clear understanding of God's desire for mothers and fathers, it's important to remember no parent—or child—is perfect.
For those with stubborn or defiant children, Evans says one of the most important things to do is simply love them anyway.
"Always let your children know that you love them, and love them unconditionally. Even on their worst day, they are loved," he explained. "Then, you must speak the truth to them in the midst of that love."
His other recommendations for parents whose children have gone astray:
Try to bring them back to God's point of view without alienating them unnecessarily because of lack of love.
Look for influences they respect outside of you to help support what you're trying to do in their lives.
Most importantly—pray for them, asking God to steer them back to His proper target for their lives.
Evans has seen the impact of a kingdom mindset on families: marriages on the verge of divorce reconciled, parents stepping up to take full responsibility to be a model for their kids, a father apologizing to his grown children for being absent.
"Raising kingdom kids starts with you," says Evans. "Wherever you are in your journey, it's never too late to apply God's principles to parenting and experience His power in your home."