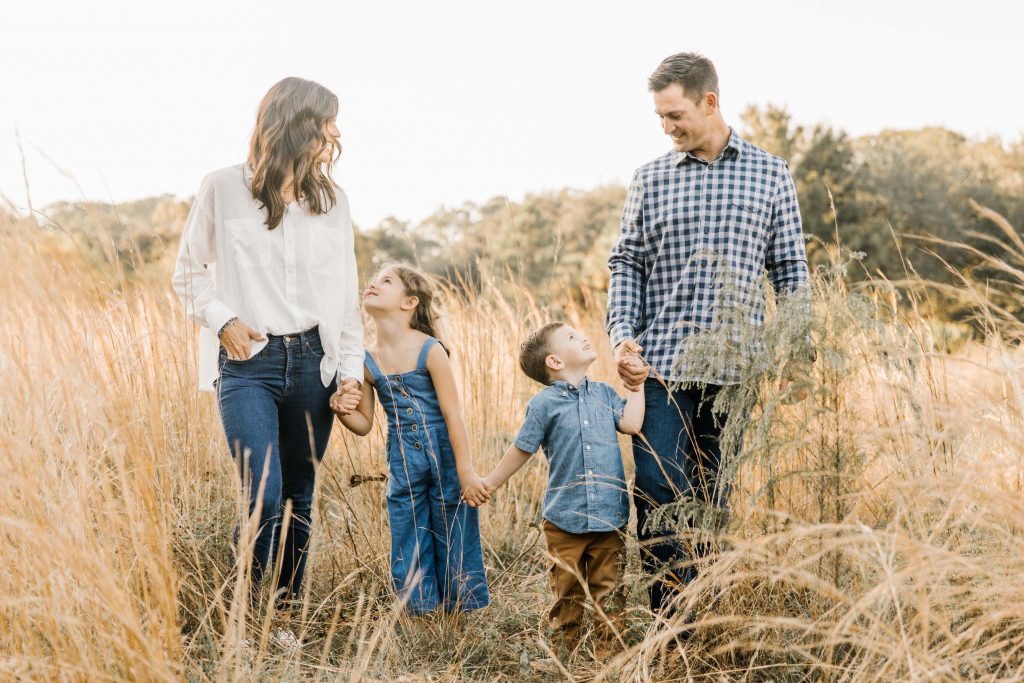 "The days have been wild and they continue to get wild by the second."
On Sunday, Cissie Graham Lynch took her thoughts about being a busy mom during the coronavirus to Instagram.
"I have never had this much time with my family in the last three years," Franklin Graham's daughter said. "Since my little boy was three months old I have been on the go."
The mother of two realizes she's been going nonstop, always heading to the next thing—but she's not the only one with a rushed lifestyle.
"It's always go, go, go," Lynch said. "We live in a society that has a never-ending to-do list. In 2019, the No. 1 Bible verse that was googled was Philippians 4: 'Be anxious for nothing.' That's because we have a society that is stressful, is anxious about everything, especially millennials.
"And you look at what the Lord is doing right now with the coronavirus," she continued. "He has literally shut down the world. I don't want to pretend that I know what's going on and I'm not going to prophesy something, but I do know the world has been made to slow down."
When Lynch learned she would have free time in the frenzy, she planned to go to Disney World—until it was shut down, too. The Floridian's plan B was to head to North Carolina to see her extended family, but she couldn't get ahold of airline tickets.
"The Lord was like, 'No, don't put anything on your calendar. I've given you this time, Cissie," she explained.
With these extra hours on her hands, she's jumping on the opportunity to love those who matter most to her.
Lynch added, "I see so many parents right now and people on social media saying, 'I'm going to go crazy with [all] this time. … What am I going to do with my kids?' We're complaining about all this time with our kids."
And not just that, she's heard others gripe over life's new pace.
"People often complain they're so tired, so stressed out and got a lot to do," Lynch said. "And now people are complaining that they're being made to slow down for two weeks.
"I'm looking at this as a gift God is giving me and my family. I don't get this time with my children very often. We are going to be very intentional with it, to draw near to Him and narrow our focus on God," Lynch shared.
However, it can be easy to let time slip away. The first night Lynch learned her kids weren't going back to school for awhile, she found herself staying up late watching Netflix and skipping devotions the next morning.
"We're not going to do that again," Lynch said. "We're not going to waste these few weeks."
The mom explained four things she intends to do with her kids over this unexpected school break:
Have an in-depth Bible study each night

Bake—something they never have time to do!

Get outside and enjoy family time
In addition, Lynch plans to spend some time personally diving into the book of Revelation for her own self-study.
"We as a nation and society, we're always on the go, and we've lost focus on the important things in life. I think God is saying to reevaluate what is important," Lynch said.
After sharing that God is our refuge and strength from Psalm 46:1-2, she noted how God allows storms to draw people's focus back to Him. Skipping down to verses 10 and 11, Lynch read, "Be still, and know that I am God. I will be exalted among the nations, I will be exalted in the earth! The Lord of hosts is with us; the God of Jacob is our fortress." 
"What is going on is not just happening in America. It's the whole world," Lynch said. "I want to encourage you to cease striving. Be still."
Do you know what it's like to rest in God? Trust Him today.