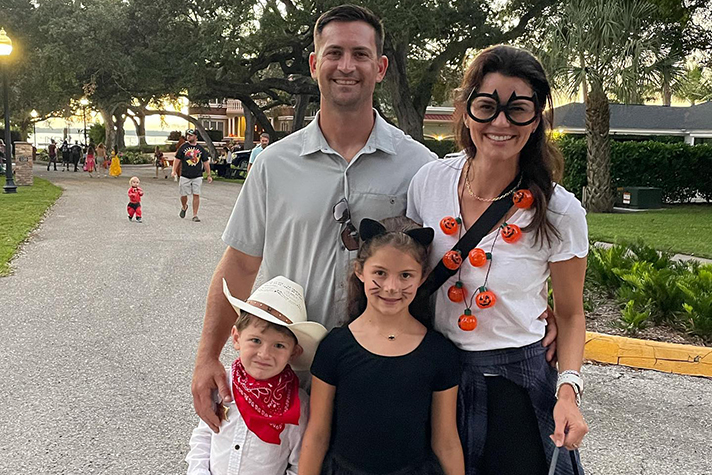 "Every year, I post pictures of my kids dressed up for Halloween and us going trick or treating," Cissie Graham Lynch shared on a Fearless podcast episode. "And the comments I get on social media are wild. It definitely took me by surprise the first year."
In this timely episode, initially released in 2022, Lynch discusses the popular holiday and the division that can come along with it.
"Should we allow our kids to dress up? Should we hand out candy? Should we go trick or treating?" Lynch asks, citing some of the questions listeners ask her.
In the episode, Lynch touches on the religious significance of All Hallows Eve—which occurs just before All Saints Day on Nov. 1, a time to remember those who have died for their faith—while also acknowledging cultures that associate "a darker meaning" with this time of year.
>>Why do people celebrate Halloween? Read more about the history and traditions tied to this day.
Growing up, Lynch said, her parents had rules for Halloween and never let her dress up as anything wicked. Now as a parent herself, Lynch said the holiday can be a time for family fun—and a chance to interact with your neighbors.
"Halloween is the only day of the year where we see neighbors being neighbors, where doors are opened up, neighbors are in the streets. … And everybody seems to be happy and talking to one another, where on a normal day, people's blinds are closed. The doors are locked. You don't even know your neighbor's name."
The holiday can also present an opportunity to share the Gospel for those who want to hand out a Gospel tract or a small Bible book along with a sweet treat, Lynch said.
Hear more in this 9-minute podcast episode.
Print this foldable Gospel tract to hand out with your goodies.