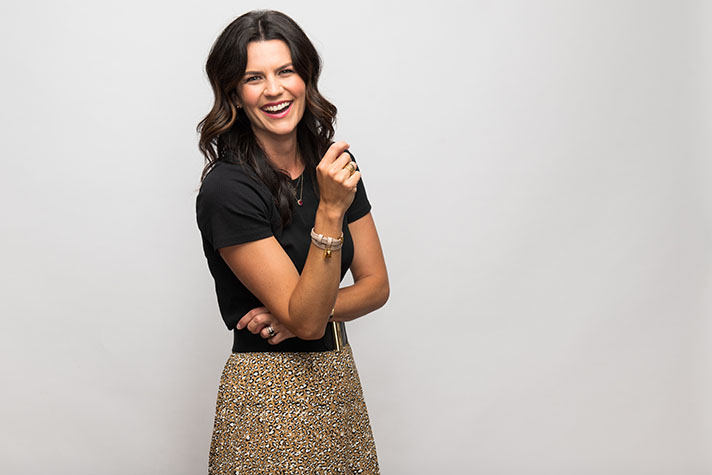 For Cissie Graham Lynch, Thanksgiving brings back memories of get-togethers at the home of her grandparents, Billy and Ruth Graham. She learned about gratefulness as a young girl—a quality they both modeled.
"He would just greet you with the biggest smile," Cissie remembers about her "Daddy Bill."
"He was just so thankful that you had come to visit them."
On the latest episode of her Fearless podcast, Cissie Graham Lynch reminisced about past Thanksgivings.
>>Listen to the full podcast episode
That's when Cissie's family, her Aunt Anne Graham Lotz's family, cousins and guests would gather at her grandparents' log home in the mountains of North Carolina. After dinner, they'd share a high and low from their year. Some were hard to think about.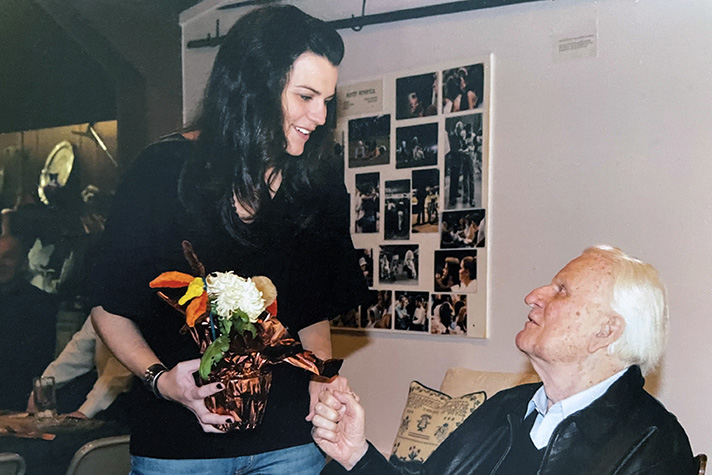 There were plenty of tears, "especially us ladies," Cissie recalls. "It was a time to recognize maybe the difficult times of the year, but then to always end on praising God though it all."
Sometimes their thanks didn't need words.
"My grandfather would always be at the end of the table just staring at my grandmother. Always thankful for his Ruth," she said.
Cissie's mom and dad, Franklin Graham and Jane Austin Graham, drove home this point, too.
"My dad is a constant reminder that this is to God's glory, whether it's Samaritan's Purse or the Billy Graham Evangelistic Association," two ministries where he serves as president, Cissie explains. "When you're with him in the privacy of meetings, he's always reminding his staff of what God has done for the ministry."
Thankful Even in 2020?
"Waves crashing on the beach" is how Cissie describes this year. "It was just like one after the other." The pandemic, racial tensions, the economy, the election. "It's like kick us while we're down, 2020."
She has a plethora of friends and acquaintances going through personal storms, too. Cancer, loss, a failed marriage.
"Our pain in our hearts and our lives, it's real," she said. But acknowledging God's goodness can help us move forward.
"It's in those moments of praising Him and choosing to see God's hand in the middle of things, that's when our hearts can really begin to heal."
The wife and mother of two pointed to 1 Thessalonians 5:16-18, which says, "Rejoice always. Pray continually. Give thanks in all circumstances; for this is God's will for you in Christ Jesus."
Thanksgiving is no exception. Even though we may be missing family members because of COVID-19 or a death, Cissie points to resetting our hearts.
"Praising God is not based on a personal emotion … [it's] a command. … Our praises are unconditional. And many times our heart might not feel like praising God. But we have to do it out of obedience to Him.
"I want to encourage you that no matter where you are, that no matter what this year has looked like, to quiet your heart and go before God."
Do you know how much God loves you? Find out.