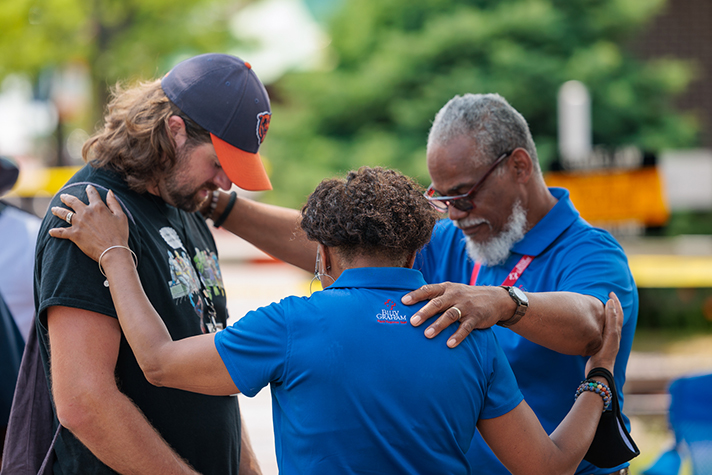 Before fireworks erupted on the Fourth of July, those attending a parade in Highland Park, Illinois, heard shots ring out as a gunman allegedly opened fire from a rooftop, killing seven people and injuring at least 30 others. The 21-year-old suspect is now in custody.
Monday evening, two chaplain coordinators with the Billy Graham Rapid Response Team (BG-RRT) arrived to the Chicago suburb, which eerily had lawn chairs, strollers and blankets strewn about following the shooting. Residents were shocked by the attack in the normally crime-free area. More chaplains are expected to deploy in the next few days.
"What an incredibly frightening situation. There are no words to lessen the pain of those families who are grieving right now," said Josh Holland, international director of the BG-RRT. "We are sending our crisis-trained chaplains to comfort people, listen and grieve with them, pray with them and share God's love with those who have been impacted by this horrific tragedy."
Just last week, other Billy Graham chaplains deployed to Allen, Kentucky, following a shootout that killed three officers and a K-9 police dog. More than a dozen chaplains also spent a couple of weeks between late May and June in Uvalde, Texas, after a mass shooter killed 21 children and teachers during one of the last days of school before summer break.
Please pray for all who are affected by this tragedy and for the chaplains responding.