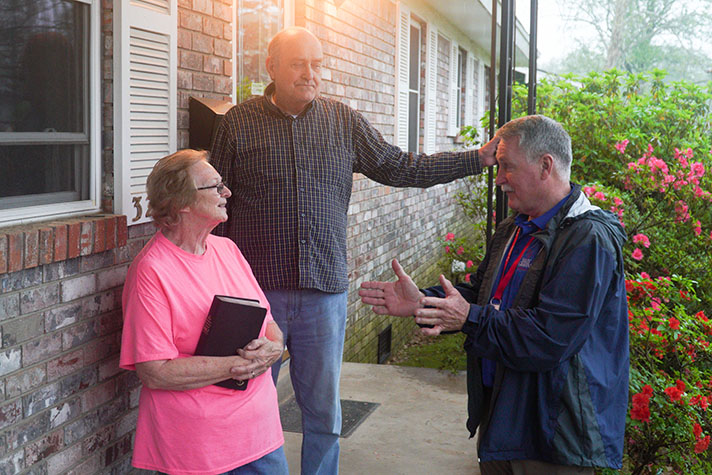 Arkansas is one of many states reeling from another tornado outbreak that has claimed at least 25 lives in the South and Midwest.
The Billy Graham Rapid Response Team (BG-RRT) is responding to Arkansas' state capital, where more than 2,100 homes and businesses were directly in the storm's path—and tens of thousands lost power in Little Rock's Pulaski County. Across Arkansas, five fatalities have been reported.
Josh Holland, international director of the BG-RRT, said, "Once again, we are seeing unbelievable devastation across much of the South. Our thoughts and prayers are with the people of Little Rock, Arkansas, who have suffered such great loss."
Six chaplains are ministering in Little Rock. Additionally, a Mobile Ministry Center (MMC) is also there to serve as a central point for prayer and a place of refuge for anyone who needs a listening ear.
"We are sending our crisis-trained chaplains to pray with, comfort, listen, and share God's love with those who have been impacted by these devastating tornadoes," Holland said.
Please pray for all the states impacted by this storm system, including Arkansas, Alabama, Mississippi, Tennessee, Indiana, Illinois, and Iowa.