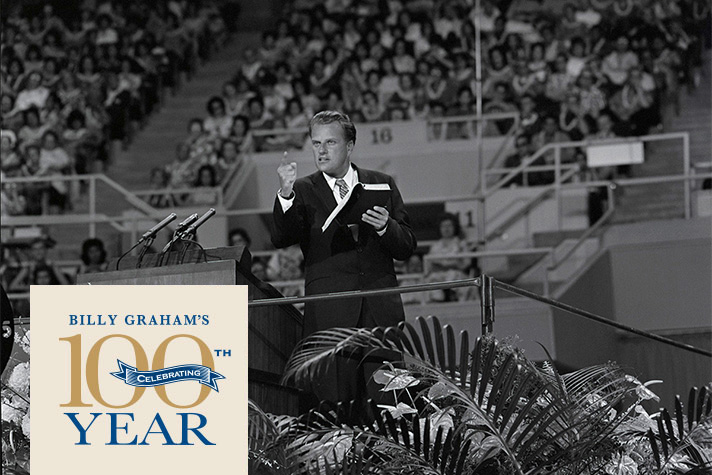 Billy Graham turned 99 on Nov. 7. As he begins his 100th year, you have a chance to share your story of how Mr. Graham may have impacted your life. We'll share some of those stories in the coming months. Here's one as told to us by Carol Lewicki:
At only eight years old, Carol Lewicki lived through a nightmare.
Her mother and father were in Hawaii on a business trip in the mid-1960s when things went awry. A car pulled out in front of their tour bus, causing it to swerve and roll three times.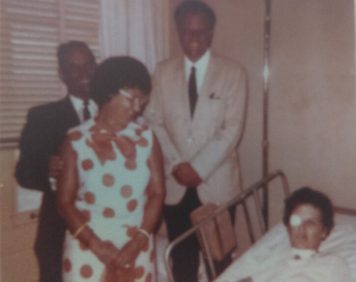 Carol's father was OK but her mother, Wanda, was not. She had multiple injuries, including six skull fractures and was fighting for her life. The couple had five young children back in Fort Wayne, Indiana. Wanda's older sister Jean was a devout Christian and began praying nonstop.
When Vern Gibson, owner of a local coal company, heard about the accident, he offered to fly Jean to Hawaii to see her sister. Jean was deathly afraid of flying, so Vern—also a family friend—offered to go in her place and report back.
During his trip, he was walking on the beach and recognized Billy Graham. He thought, "What better person to ask to come and pray for her?"
After telling the evangelist about the accident and Wanda's condition, they agreed to meet at the hospital later that day.
In her room, Wanda was sleeping but heard voices. She woke up to find Billy Graham standing beside the bed.
"I was so thankful they brought him," Wanda said. "It was really unexpected.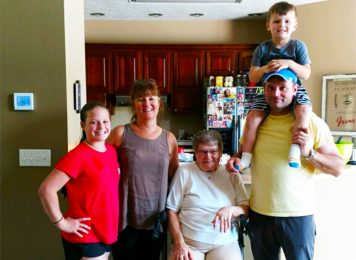 "I told him he was very tall. I kept looking up," she laughed.
Billy Graham prayed for Wanda's recovery, and after a four-week hospital stay she returned home to her family.
Partially paralyzed, with a tracheotomy tube, skull fractures and an eye injury, Wanda had to relearn how to walk and talk.
She had her faith, though, which helped her through the intense recovery. Wanda had given her life to Christ about two years before the accident. Her daughter, Carol, remembers because she also went forward and received Christ the very next week. "We just had a great big baptism, all of us together," she said.
The family grew up watching Billy Graham preach on TV and nearly went to his Indianapolis Crusade, but the venue was packed out.
Wanda was recently cleaning out some things and found a letter Billy Graham had sent to her after arriving home from the hospital. Carol said his willingness to visit, his prayer and the letter meant so much to her mother. "It made a great impact, let me tell you."
At 79, Wanda's faith has grown steadily over the years and she still attends church regularly.
Recalling the day Billy Graham appeared at her bedside, she said, "It didn't only make me feel special, I was special that day."