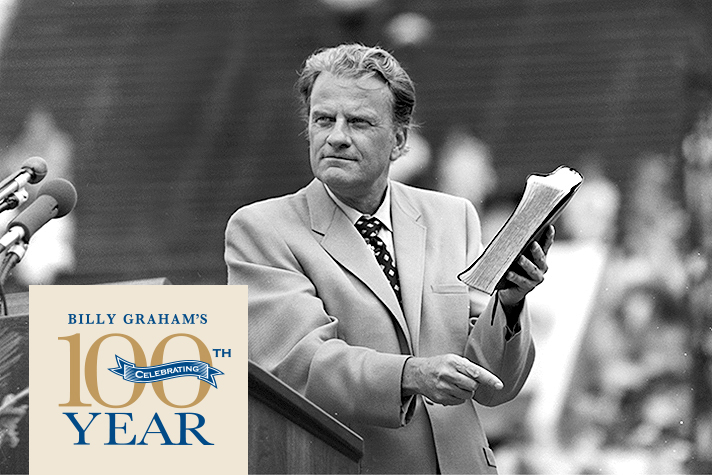 Billy Graham turned 99 on Nov. 7. During his 100th year, you have a chance to share your story of how Mr. Graham has had an impact on your life. We'll share some of those stories in the coming months. Here's one as told to us by James Ahrendt:
Billy Graham has had a profound effect on James Ahrendt's life.
Even as a teenager in Denver, Colorado, in the early 80s, he eagerly watched the evangelist's Crusades on TV.
"If Billy Graham was on, I was watching it," James said. "God was working on my heart all those times that I sat there with my dad or even sat by myself."
James' father loved his family and was a good provider. On weekends though, he abused alcohol and rarely attended church. James and his three brothers went regularly with their mom until she passed away when he was 13.
After her death, James continued going—often walking to church alone.
"Unfortunately, I think church reminded my brothers of my mom," he said.
James, however, felt pulled toward God but didn't fully understand what to do with it.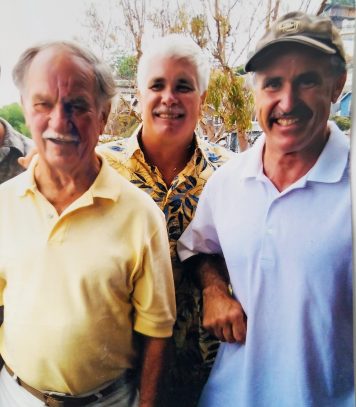 That's why hearing Billy Graham telling how he could have a personal relationship with Christ caught his ear.
"It was like going to church the first time, hearing just that truth through the television set," he said. "It was amazing.
"I was just fascinated how [Billy Graham] was preaching to a million people at one time."
He soaked truth up like a sponge.
During his early 20s, James put his love for God on the back burner during a time of partying and excessive drinking. By 23, he was charged with drunk driving and had hit bottom.
He knew he needed help, so one day he picked up Billy Graham's book Peace With God and began reading.
To say it struck a deep chord is an understatement.
"I got on my face, and I asked Jesus to save my soul," he said.
James' thirst for alcohol turned into a thirst for God.
"I read almost every book I could get ahold of by Dr. Graham.
"He knew people's love language. … He seemed to integrate that to where you felt he understood you."
Even though James never met Billy Graham, he seemed like an old friend.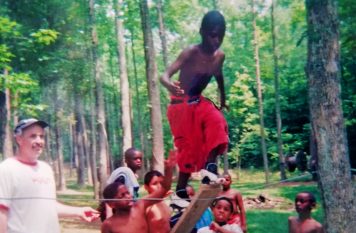 "I just felt the Holy Spirit. [It was] just like Dr. Graham was sitting in the room with me having coffee. … He was teaching me what God said about living a clean and Godly life."
Having moved to Indianapolis by then, James volunteered at a homeless shelter and drove a bus, transporting children to church and Bible camp. Most of them didn't have fathers at home and were hungry for his attention. He spent the next 25 years encouraging and teaching kids about Christ in his spare time.
His own father, though, still hadn't made a decision for Christ. Over five year's time, God worked on James' heart about talking to his dad—a "no-nonsense" guy. With courage from God, James explained to him how every person has to make a decision for Jesus—either "yes" or "no."
"I presented the Gospel like Dr. Graham presented it on TV," James said, and his father said "yes" to  Christ.
His connection to Billy Graham's ministry grew even stronger at the 1999 Indianapolis Crusade when he volunteered as a counselor and usher.
He remembers people flooding down front after Billy Graham gave the invitation to receive Christ. That's when James glanced over at the evangelist—about 20 feet away.
"I can remember that it was just like a 'God moment' of just looking at his eyes and watching him bow his head."
Recalling the moment, he said, "I just felt a reverence of the Holy Spirit about how he was praying for each person that came down the aisles and … for us counselors.
"It was just one of those moments I'll never forget in my Christian walk. Phenomenal."
God can change your life too. Here's how.