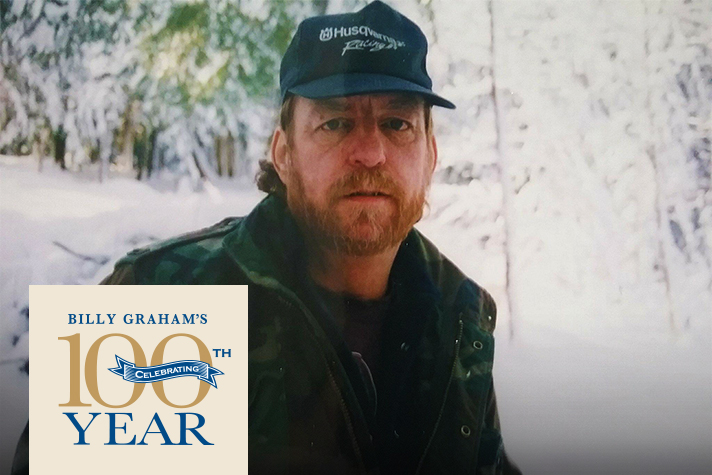 Billy Graham turned 99 on Nov. 7. During his 100th year, you have a chance to share your story of how Mr. Graham has had an impact on your life. We'll share some of those stories in the coming months. In this story, as told to us by Susan Hoffman, she writes: "I was wanting to let Billy know his ministry played a big part in the salvation of the town drunk in Etna, Maine."
For about five years, Susan Hoffman avoided the homeless man as she made her way to the lake in Etna, Maine.
"I was always scared of him. … I used to sneak by him in the night to swim under the stars or ice skate in the winter," she wrote.
"He used to live in his car at the lake when it was 40 below zero, with his dog on his knee and a propane light for heat."
During the summer of 2001 when she was 53 years old, Susan sensed the Holy Spirit nudging her to help the man, known as the town drunk.
She resisted at first but then sensed God giving her an attitude adjustment, reminding her, "I died for him, too."
After a while Susan mustered up the courage to approach him.
His name was Gary Hand. As they talked more, he shared a bleak outlook on what was left of his life: "I am a dying alcoholic with six months to live. I am going to drink myself to death and go to hell."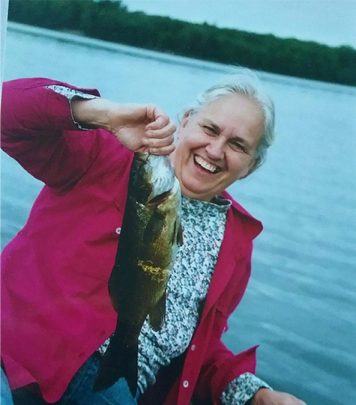 After listening to what Gary had to say, Susan offered him a glimmer of hope. "I walk with Jesus," she said. She told him if he walked beside her for six weeks, he might see something that would change his life.
He took her up on it.
Each night after working as an occupational therapy assistant, Susan began teaching Gary about Christ through simple piano songs.
Around the same time, she bought land and began pursuing her dream of building a lakeside recreational area for the disabled.
Now armed with two missions, Susan and Gary worked side-by-side on the land for the next two years. As they cleared brush and built trails and a dock, she shared personal testimonies and they talked about the beauty of God's creation.
Gary moved out of his car and onto an onsite camper, becoming the caretaker of the 120-acre wooded property. "This is what helped him believe, 'Alright, I'm worth something,' instead of 'I'm just a piece of junk, I'm worthless,'" Susan said.
"Building that and being responsible for the piece of land that he loved so much. That's what turned his heart."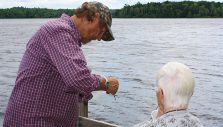 When the recreational area opened for 'Wheelchair Fishing,' Gary would bait hooks for disabled visitors and help them cast out where the fish were biting. He stopped drinking and found helping others was the best therapy.
About two years after their friendship began, Gary went through a serious health crisis—falling into a coma and nearly dying. After waking up from what he described as a near-death experience, he made the decision to turn his life over to Christ.
Susan eventually dubbed him "The Miracle Man" for surviving close calls over and over through the years.
She continued to read the Bible to him, pray with him and teach him how to pray. "Just talk to Jesus like you are talking to me, about anything," she told him.
As Gary neared the end of his life, she got ahold of one of the Billy Graham Evangelistic Association's  My Hope videos, and they watched it together.
Gary asked Susan, "Is that the Billy Graham I used to listen to? I liked what he said."
"I couldn't believe it," she said, never realizing Gary had heard the Gospel as a younger man. "He was listening all those years ago."
"Billy planted the seeds, and I was blessed to reap the harvest."
As Gary lay dying in the hospital, she and another friend took turns reading Billy Graham's The Reason for My Hope: Salvation to him.
Gary passed away on Christmas Eve 2016 at age 63, a full 15 years after Susan responded to the Holy Spirit's whisper to help him.
He was "the nicest, kindest man I have ever known," she said. "Gary was such a blessing to me.
"I miss him so, but now he is well and with the Lord."
"He has delivered us from the domain of darkness and transferred us to the kingdom of his beloved Son, in whom we have redemption, the forgiveness of sins." —Colossians 1:13–14, ESV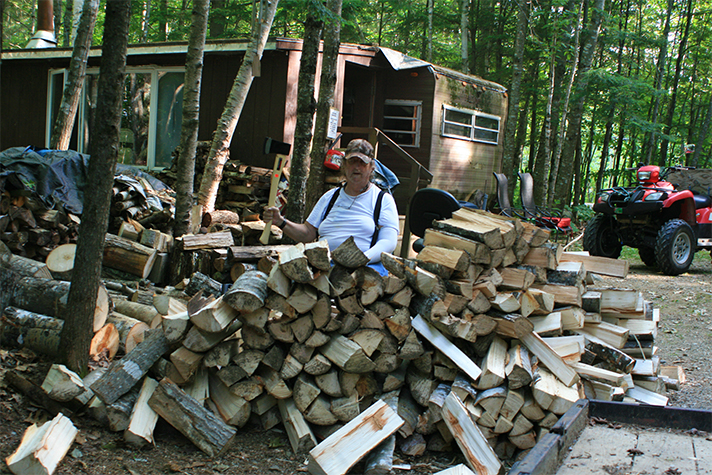 It's never too late for Jesus to change your life. Start now.