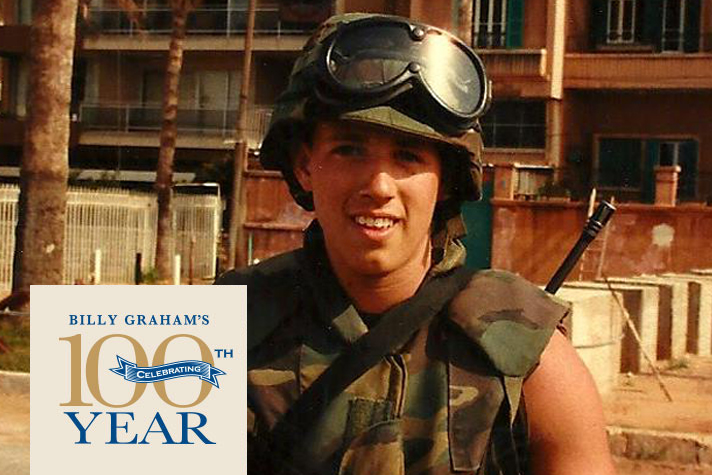 Billy Graham went to be with the Lord on Feb. 21, 2018, three months after his 99th birthday. When he entered his 100th year, BGEA asked for stories of how Mr. Graham had an impact on the lives of people around the world. One man shared that he was in and out of church for years before finally finding peace with God at the Billy Graham Library.
He grew up right across the street from the church, but felt far from it.
Raised in the factory town of Milton, Pennsylvania, Myron Kyle attended church until he was nearly a teenager, then stopped going. Years later, he returned to church while in boot camp for the Marine Corps, but again fell out of the habit.
After losing several friends in the Beirut bombing in Lebanon in 1983 and staring at the empty barracks where they would have been, he grew even more distant from God.
>> Looking for a church? Find one near you. 
It wasn't until three decades later when taking his 21-year-old daughter, Kaitlin, to the Billy Graham Library that he would choose to recognize Jesus as his Savior. The father and daughter had stopped at the Library on a 15-hour trip home from karate camp.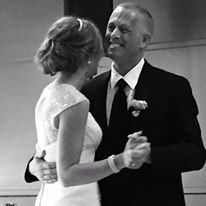 "To say I was overcome by raw emotion is an understatement," said Myron, who had been working in law enforcement for 26 years at the time.
As he entered the Library grounds, he felt a sense of peace, and relaxed for the first time in a while.
"The Library is a very beautiful place surrounded by a big city, just like how you can find inner peace in the hustle and bustle of life," Myron said.
Everything, from the sky to the flowers, seemed clearer to him as he stood outside the Library that summer morning.
The Billy Graham Library, located in Billy Graham's hometown of Charlotte, North Carolina, honors the life of Mr. Graham and reveals the Gospel he has preached for decades.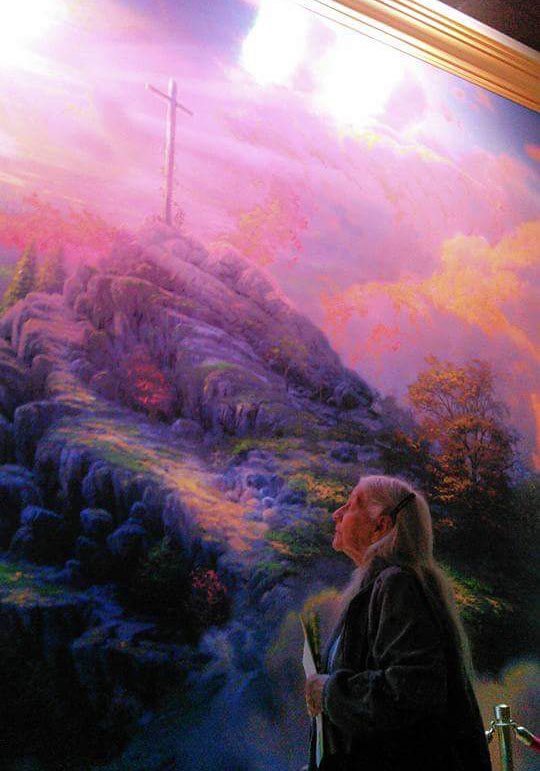 "As my daughter and I made our way through the Library looking at everything, I was amazed by what one person had achieved, from humble beginnings to teaching the Word of God around the globe," Myron said.
He recognized the power of God in the man of Billy Graham and his ministry to reach millions of people in hundreds of countries throughout the years.
Toward the end of the tour, Myron prayed to give his life to Christ. He not only wanted to know God for himself, but wanted to be a role model for his daughter as well.
Today, Myron is still thankful for his decision to stop by the Library to see the legacy of Billy Graham. He was recently reminded of his time there while scrolling through TV channels. He came across a Billy Graham Crusade from 1988 in Canada.
"To see the hairstyles and clothes made me smile, and to think of all of those years that I had lived with anger, uncertainty and turmoil. Thank you, Mr. Graham, for everything," Myron said.