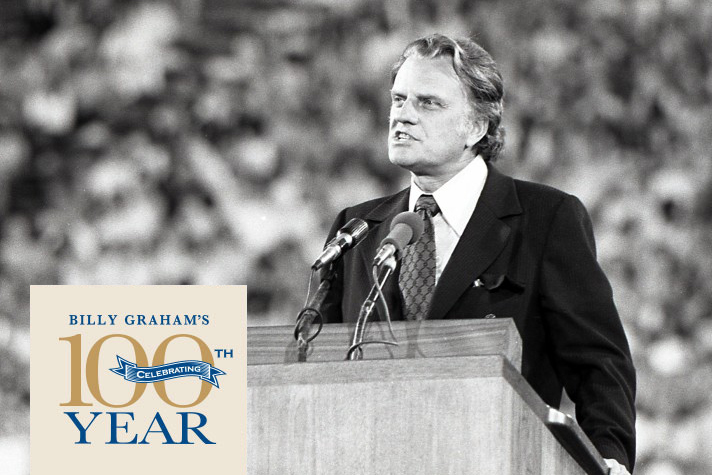 Billy Graham turned 99 on Nov. 7. During his 100th year, you have a chance to share your story of how Mr. Graham has had an impact on your life. We'll share some of those stories in the coming months. Here's one as told to us by Linda Whitten:
Growing up isn't supposed to be scary, but for Linda Whitten, it was terrifying.
"My childhood was torturous, literally," she wrote. "My father was an alcoholic, and he had his own demons.
She says her father used to give her and her brother BB guns and set up targets for them to shoot.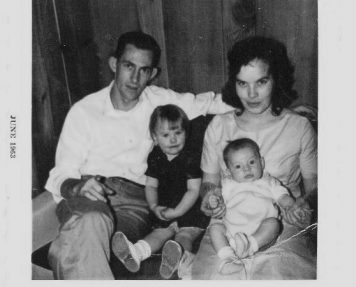 "If my brother and I didn't hit the targets he set up for us, we were made to hold the pie tins while he shot them with a 22."
Linda remembers him saying, "If you move, I could hit you.'
'Then [he'd] laugh and say, 'or I could miss and hit you anyway.'"
She learned to shoot her targets and never miss.
Linda's mother, thankfully, had a strong faith, and the family regularly attended church. When one of Billy Graham's Crusades came on TV, the whole family tuned in from Seneca, South Carolina.
"The Billy Graham Crusade was a big deal at our house," Linda said. In the 1960s and early 1970s, her family would routinely watch the programs together, even her father and his parents.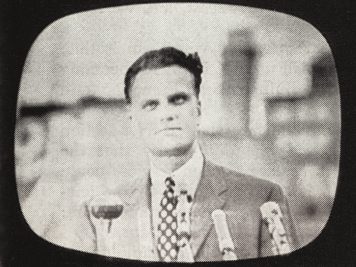 "That was the only calm in our storm, because when Billy Graham talked, the demons in our house were stopped through Jesus.
"Sometimes that calm would last for days. It was something I prayed to God for, to make [Daddy] not mean. And when it was on he wasn't," she remembers. "I never forgot that."
Linda's father wasn't always mean. Sometimes, when he was kind and caring, she even thought of him as her hero. She says "it was like having two different fathers."
This uncertainty was a way of life for Linda, her little brother and their mom—never knowing which man to expect. "One would help with homework, and another would chase you with a butcher knife or walk up and down the hall with a shotgun," Linda said.
"I tried so hard to never mess up. I didn't disobey, but it was never enough."
Linda said her father beat and abused her and her little brother.
At five years old, Linda's family found her under a chair, shaking and crying uncontrollably. Shortly afterward, a doctor placed her on anxiety medicine.
When she was 10, her father left their family for another woman. That same year, Linda committed her life to Christ and was baptized.
A few years later,  she started drinking and smoking, as well as suffering from eating disorders. In time, though, the Bible verses and teachings she'd learned as a child came to mind, and she made a fresh start.
"I gave all that up, including bulimia and anorexia and turned back to God.
"I know without God I would've died years ago. I was into alcohol and addicted to pills for depression, pain—and in with the wrong people."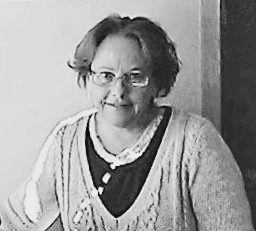 Linda eventually got married, but the marriage ended in divorce. Blessed with two sons, she shared her faith with them. Faith that has seen her through indescribable suffering and agony.
"My childhood was a living hell, but I survived and am stronger from it," she said.
"For years I was so angry at God for everything. Then a while back it just clicked, that if He brought me through all that, there's nothing or no one to fear."
Today, both of Linda's sons are Christ-followers.
Along her journey to healing, she's read some of Billy Graham's books and some articles on BillyGraham.org.
What she appreciates about Mr. Graham most, though, are those precious times of peace during childhood, when the Holy Spirit—through Billy Graham's sharing of the Gospel—quieted her father.
"I had seen and heard him mock other preachers on radio and TV, but not Billy Graham. So I looked forward to when [his Crusade] was on," Linda said.
Remembering the calmness those times brought to her home is why she wanted to share her story, writing, "I've kept that in my heart since."
"For all who are led by the Spirit of God are sons of God. For you did not receive the spirit of slavery to fall back into fear, but you have received the Spirit of adoption as sons, by whom we cry, 'Abba! Father!'" —Romans 8:14-15, ESV