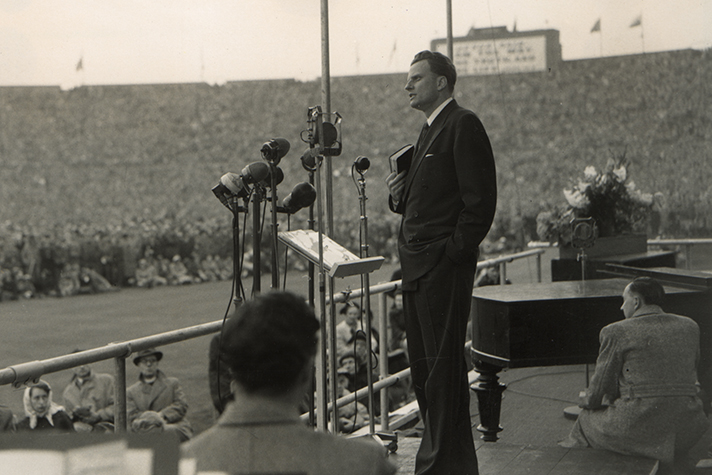 Q: How did Billy Graham respond to an invitation to meet with a notorious Los Angeles mobster?
A: He accepted, and he shared the Gospel with him.
The 1949 Los Angeles Campaign propelled Billy Graham into the national spotlight. It also placed him in the middle of Hollywood's eclectic mix of actors, celebrities, broadcast personalities and even mobsters.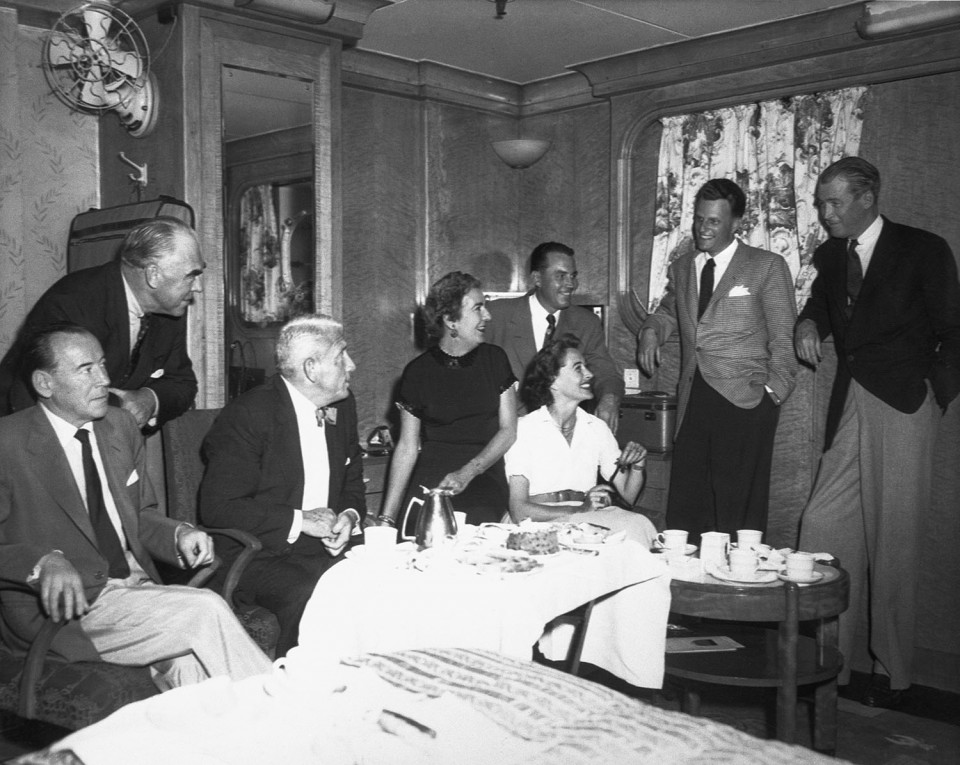 One of the many individuals who made a decision to accept Christ after hearing the Gospel inside the "Canvas Cathedral" in L.A. was Jim Vaus. Vaus was a wiretapper who simultaneously worked for the Los Angeles Police Department and for the notorious organized crime boss, Mickey Cohen.
>> Watch the video Canvas Cathedral, about the 1949 Los Angeles Crusade
A few days after a tearful Vaus made his way to the front of the tent to publicly commit his life to Christ, he came to visit Mr. Graham, and he had an unusual request. He asked if the evangelist would be willing to meet with Mickey Cohen.
"I'll go anywhere to talk to anybody about Christ," Mr. Graham said.
As he wrote in his autobiography, Just As I Am:
"By arrangement then, we slipped out of the tent by a back exit after the meeting one night, in order to avoid the press, and got away undetected in Jim's car. As he drove toward Mickey Cohen's home, I had mixed feelings—a little uncertainty and hesitation, to be sure, yet a deep-down boldness as well."
He said the boldness came from knowing he was going in the name of Jesus Christ to share the Gospel.
Seeing Cohen reminded Mr. Graham of Zacchaeus, a notorious figure from the Bible who was short in stature.
They sat and talked over some Coca-Colas, and Mr. Graham shared with Cohen how to have salvation through Jesus Christ. Before they parted ways, the evangelist prayed for the gangster.
Cohen did not become a Christian, but the men parted on friendly terms.
"I still pray for the salvation of Mickey Cohen's soul," Mr. Graham said many years later.
No matter what you've done, it's not too late to give your life to Christ. Start here.