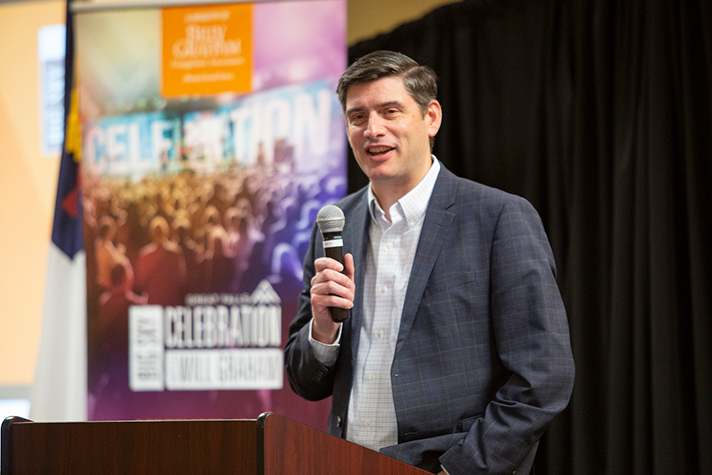 Montana is nothing short of breathtaking. Majestic mountains, sparkling lakes and truly untamed wildlife beckon people from all over the United States and the world. 
But those who live in the state past its summer tourist season know how lonely the vast region can become.
Even though Montana is the fourth-largest state in the country, it has one of the lowest population densities—with only seven residents per square mile. In fact, there are about three times more cattle than people.
However, in the months leading up to the Big Sky Celebration with Will Graham, the state has already started to feel a little smaller.
Big Sky Celebration Schedule
Helena
Friday, September 6
Saturday, September 7
Sunday, September 8
Hamilton
Wednesday, September 11
Great Falls
Friday, September 13
Saturday, September 14
Sunday, September 15
"We're seeing people come together for the first time, churches come together for the first time, pastors come together perhaps for the first time," explained Junior Castillo, Celebration Director in Helena. "It's not one church or one denomination or even one city—it's a region."

After months of collaboration between local believers and the Billy Graham Evangelistic Association (BGEA), the three-city outreach begins today in Montana's capital city. Each event will feature live music from artists such as Jeremy Camp, Aaron Shust, The Afters and Phil Wickham, and a message of hope from Will Graham.
"No matter where I go in the world, people seem to be searching for the same things in life," Will Graham said. "They want to find hope. They're seeking their purpose. They long for peace and security. I believe that Jesus is the answer to all of these questions and struggles, and that will be my message for the people of Montana."
God Is Already Moving in Montana
While the Big Sky Celebration marks Will Graham's first evangelistic outreach in Montana, his family has a long history in the state.
In 1987, Billy Graham held a Crusade in Billings. Franklin Graham visited Bozeman and Helena in 1995, and returned to the capital city during the 2016 Decision America Tour. This isn't Will Graham's first trip to the state, either. He and his wife, Kendra, spent their honeymoon in Montana more than 20 years ago.
As the Will Graham Celebration kicks off, believers in the region aren't just hopeful God will work—they're confident.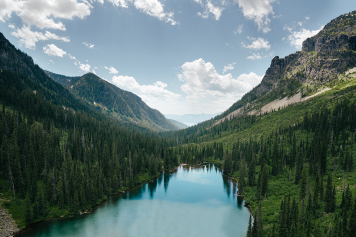 More than 130 churches from 20 denominations have unified around the mission of sharing the Good News of Jesus Christ with their neighbors. Hundreds have attended BGEA's Christian Life and Witness Course—which equips believers with practical tools to carry out that mission.
"The work has already started," said Paul Goodman, a member of the leadership team in Helena. "God's Holy Spirit is already working. The message that comes from Will Graham will be that moment when [people] can respond and say yes."
For Goodman, the Holy Spirit's presence amidst Celebration preparations is personal. His granddaughter attended one of BGEA's training events and already used those evangelistic tools to lead a Native American child in a prayer of salvation.
"I know that her participation in those sessions really gave her a confidence to approach, talk to, pray with people," said Goodman.
With similar testimonies across the region, there's great hope that this evangelistic outreach will leave a lasting impact on believers and nonbelievers alike.
"Of course we want to see people come to Jesus," explained B.J. Rogers, Celebration Director in Hamilton. "But we also want the Church to be strengthened, the Church to work together in a more united and more proactive fashion in the future because of what they're doing and learning now."
As the Big Sky Celebration begins, excitement in these three Montana cities is palpable. It's an excitement that flows from a deep confidence that God will transform hearts and lives—because that transformation has already begun.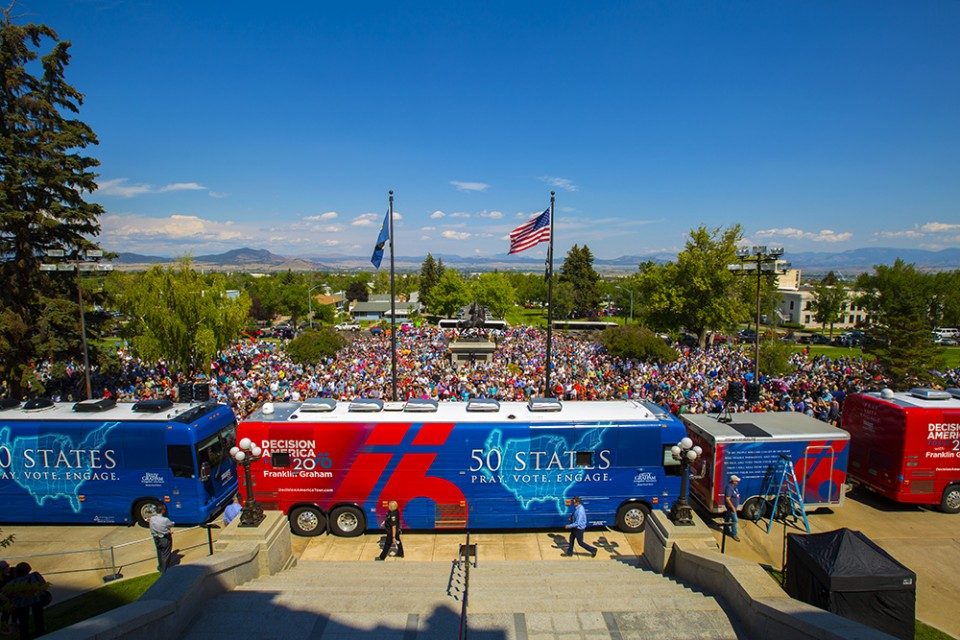 How You Can Pray for the Big Sky Celebration
Pray for the local leadership teams, that they would be encouraged and strengthened as final details come together.
Pray that believers in Helena, Hamilton and Great Falls continue to work as the unified body of Christ and boldly invite nonbelievers to these evangelistic events.
Pray that searching souls would attend and realize their need for a Savior.
Pray the Holy Spirit gives Will Graham a special message for the people of Montana.