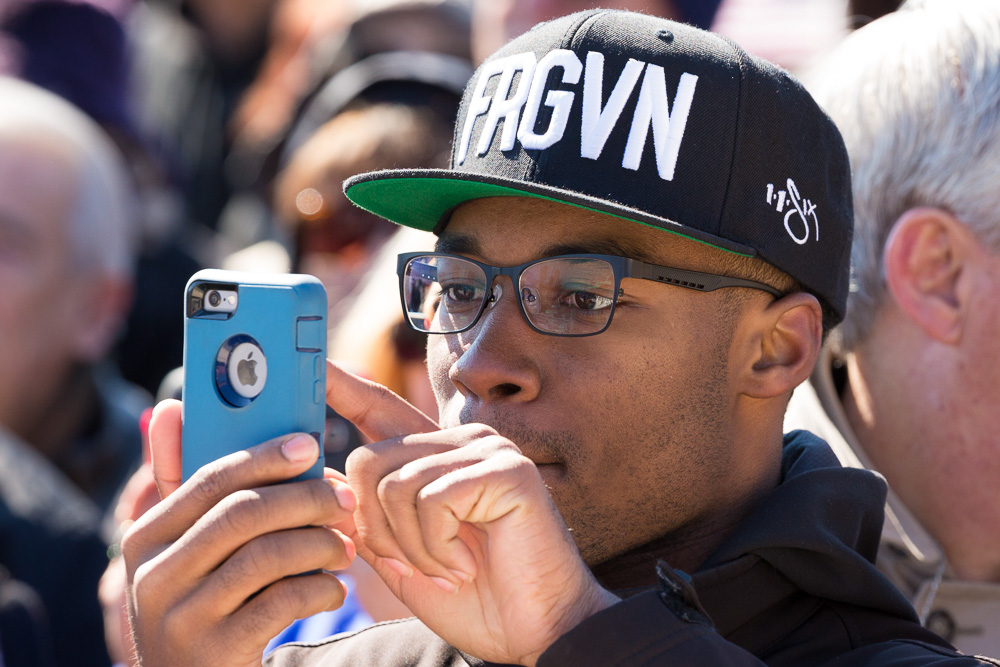 Of all cities on the Decision America Tour, it seemed fitting that Franklin Graham would ask Christians to become civil servants in Atlanta: "We need men and women … who will honor God."
The capital city is widely known for its role in the civil rights movement and is the birthplace of one of the movement's pioneers, Dr. Martin Luther King, Jr.
It also seemed fitting that the Atlanta stop of the Decision America Tour was held in Liberty Plaza, which is directly across the street from the state Capitol and sits along Martin Luther King Jr. Drive.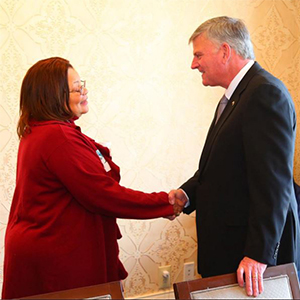 After all, the Decision America Tour and the civil rights movement have something in common: they both bring passionate people together to act and pray for change in America.
Dr. Alveda King—niece of Martin Luther King, Jr.—attended Wednesday's prayer rally led by Franklin Graham.
When asked why she wanted to participate in this specific rally, she answered, "My uncle once said, 'We must learn to live together as brothers and sisters or we will perish as fools.' I believe the Decision America Tour is leading all of us on a path of brotherhood and sisterhood under the hand of God Almighty."
Five men from Royal Diadem Tabernacle of Social Circle, Georgia (about 50 miles away from the Capitol), came together in brotherhood to lift up their nation in prayer. This multi-racial group of men meets weekly to intercede for America, our troops and our leaders.
They treated Wednesday's Decision America stop as an extension of their regular corporate prayer time.
"We sense in our hearts that our country needs change—we're headed in the wrong direction," explained their pastor, Jeff O'Neal.
"It's not just about the election this year, and it's not about Republican or Democrat. We've lost our way, and each generation has an obligation to respond. And this is how we want to respond."
As a police officer, Darrell Whitley—another man from the group—is burdened to see America transformed through law enforcement and citizen relationships.
The recent headlines about police incidents paint a grim picture for our nation, but Whitley believes that if police officers and citizens turn their hearts toward God, there is hope: "There are a lot of police officers that love God, and love people. But to love people correctly, we need to love God first."
Meanwhile, a multi-ethnic group of students involved with Georgia State University's chapter of Baptist Collegiate Ministry met on campus and traveled by foot over to Liberty Plaza to take part in what one student called "the most exciting thing I've done in college."
One of the students who braved the blustery 30-degree walk was Christen King. She described herself as "passionate about the trajectory of our nation."
Aside from walking over to pray for her nation with her peers and the 6,800 other people, she wanted to show solidarity with other believers who are different ages, races, socioeconomic classes and denominations.
"I wanted to show support for all the other believers who showed up to pray today. And hopefully we can all be reminded that no one is an island—that we're all in this together.
"And regardless of who becomes the next president, I hope we all remember that Jesus is still King."