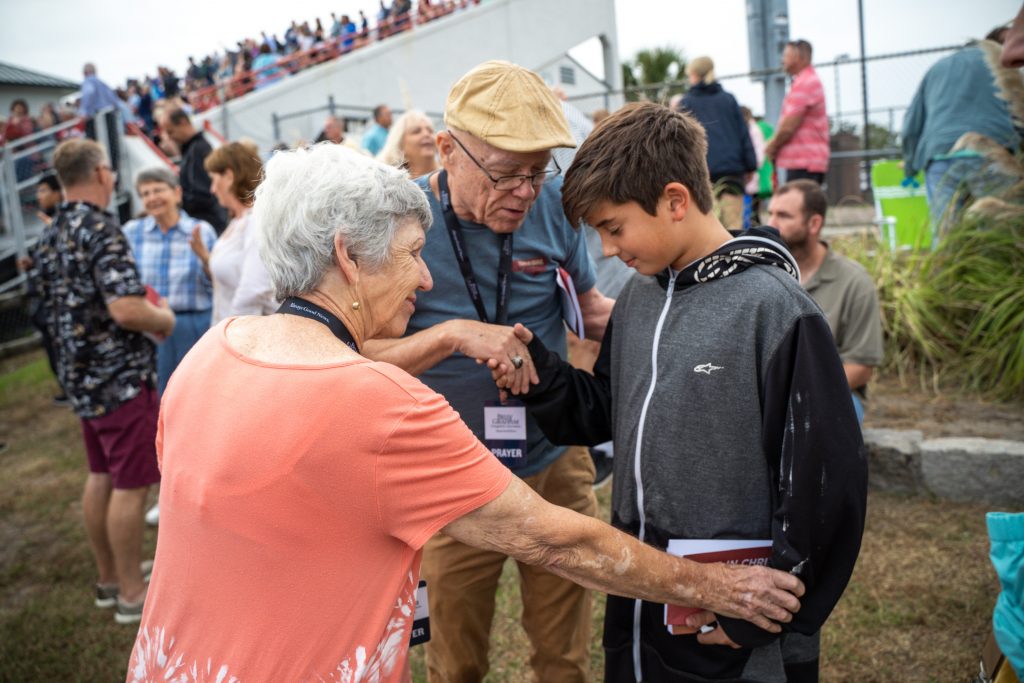 Thousands of people packed Legion Stadium Saturday night in Wilmington, North Carolina, for the third stop of the Decision America Tar Heel State Tour with Franklin Graham.
A small group of kids and teens sat on a blanket together as the evening began. Ranging in age from 9 to 18, they talked about how they hoped the event would lead many people to Jesus. North Carolina might be in the middle of the Bible Belt, but Whitney Adkins, who's 18, knows going to church doesn't equate to personally knowing God.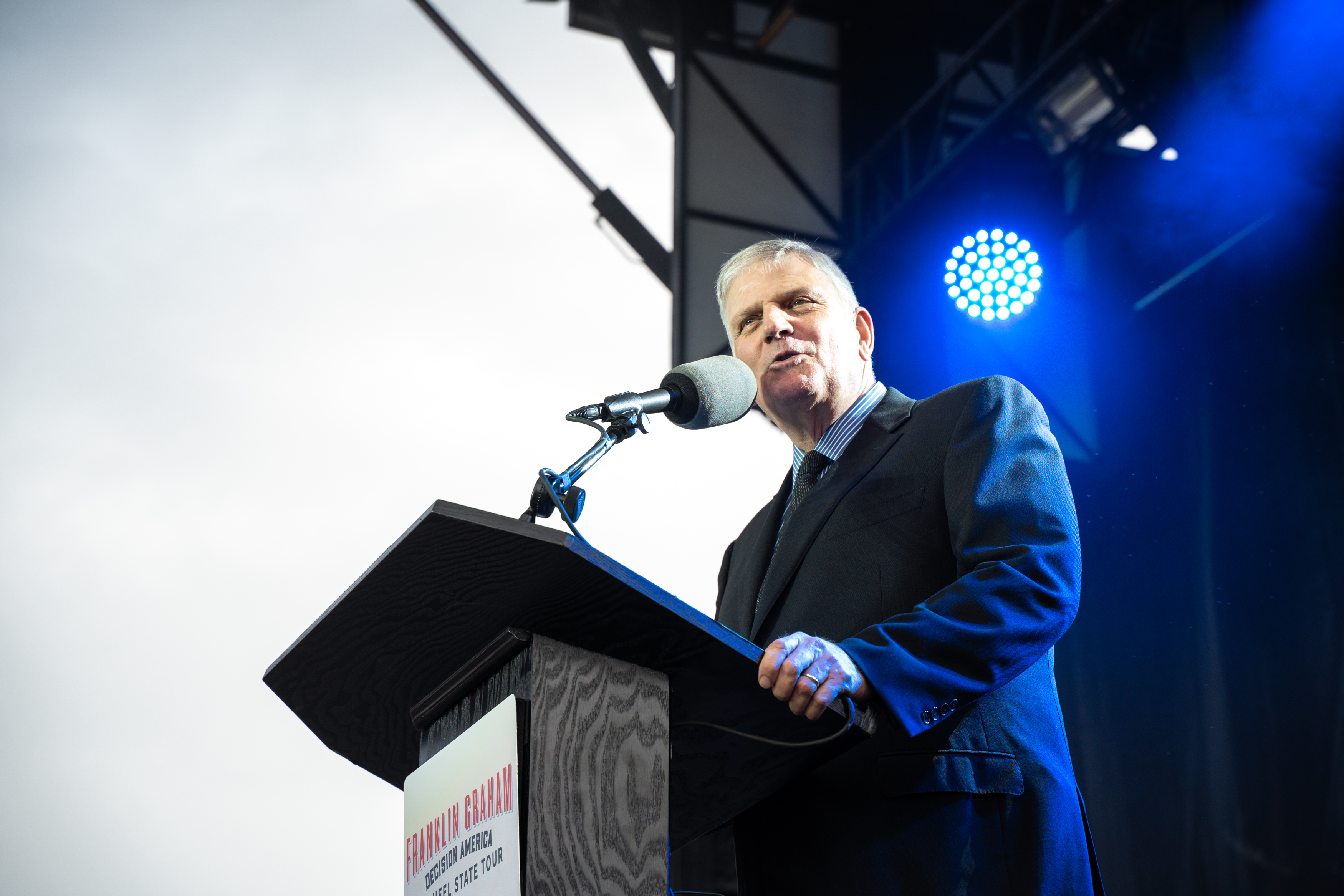 "Wilmington needs this," she said, explaining that there are plenty of people in her community who know of God but haven't yet realized He "actually loves and cares about them and wants to have a relationship with them."
Adkins said she and her friends have been praying for neighbors who haven't put their faith in Christ.
"I know some of them are going to watch this online, and some of them are here," she said.
Adkins lives in Brunswick County, just across the river from Wilmington. She said the area doesn't see a lot of large-scale evangelistic events like the Decision America Tour.
"I was really excited to have an open revival," she said. "This never happens."
Wilmington, nicknamed "the Port City," has won the hearts of residents and tourists who love having a picturesque downtown riverfront and miles of nearby beaches.
Riverfest, one of the biggest events of the year, was going on all weekend, featuring bounce houses, a Lynyrd Skynyrd cover band and plenty of fried food along the Cape Fear River. With all of those festivities happening just a couple miles away from the Decision America event, it was extra special to see the stadium filled to capacity with people who came to hear the Good News of Jesus.
"We have a lot of concerts, but we need more like this," said Aaron Oiler, who's 20 years old and has lived in Wilmington all his life.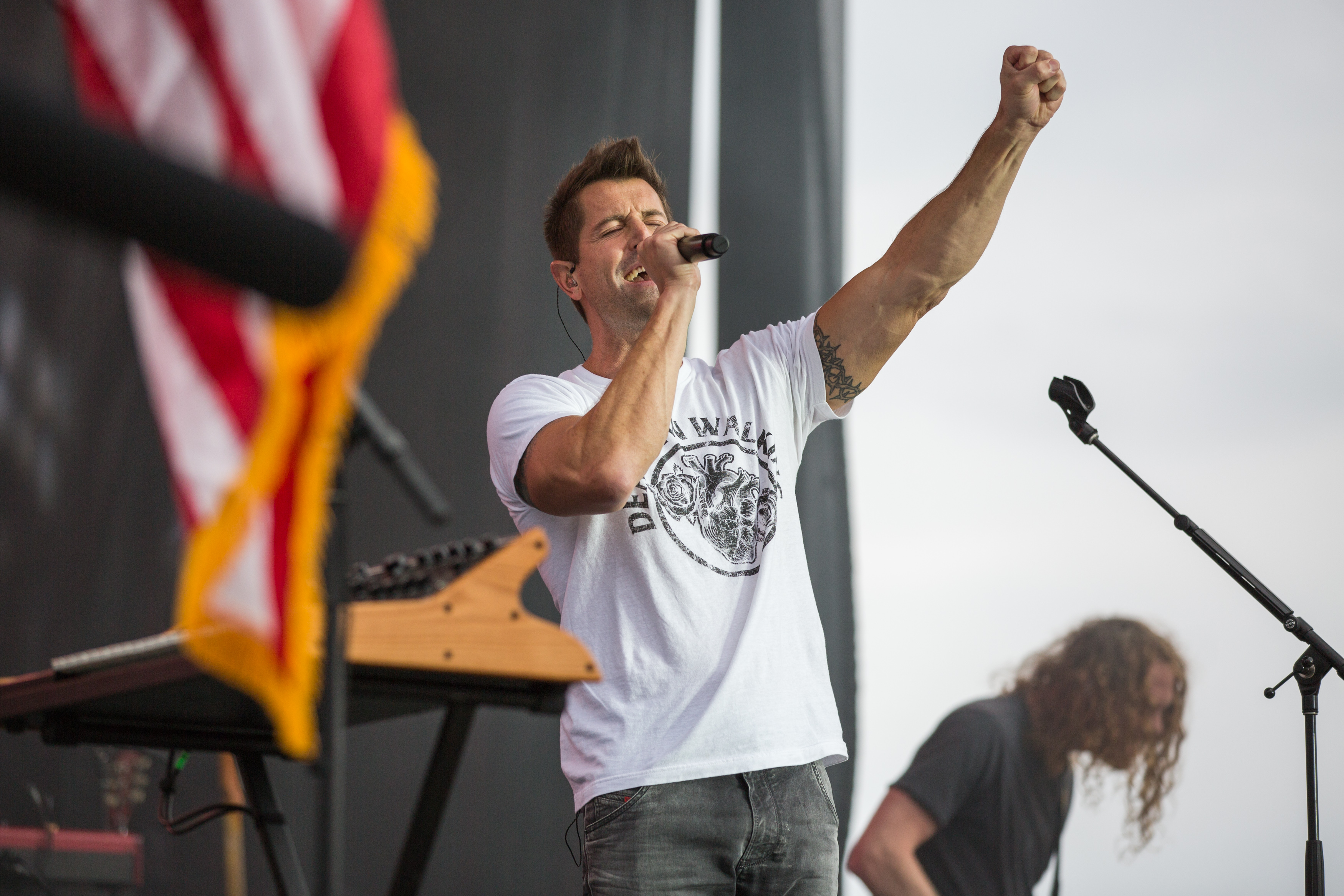 Oiler just recommitted his life to Christ earlier this year and—with the help of some local churches—moved into an apartment after a season of being homeless. His joy was evident on Saturday night while he served as a volunteer.
"I was drawn to this," he said. "This is awesome."
It's been on Franklin Graham's heart to share a message of God's love with people in his home state—the place his late father, Billy Graham, called home for most of his 99 years of life.
Wilmington was the third stop on the eight-city tour, which drew a combined total of about 23,000 people to Fayetteville and Greenville earlier in the week. The tour is scheduled to stop in Raleigh (October 6), Greensboro (October 9), Hickory (October 10), Charlotte (October 12) and Asheville (October 13).
The Port City crowd was estimated to be more than 8,000 strong as Franklin Graham preached from Luke chapter 7—the story of a woman who was known for doing dark deeds but showed a profound understanding of grace when she encountered Jesus.
Franklin Graham read Jesus' words from the Bible: "Her sins, which are many, are forgiven—for she loved much. But he who is forgiven little, loves little."
"God loves you," Graham said. "He sent His Son from heaven to this earth for your sins. You can leave this stadium forgiven tonight."
A light rain fell on the city throughout the evening, as temperatures dipped from the low-70s to the mid-60s. But the crowd wasn't deterred. And when it came time for Franklin Graham to invite people to publicly accept Jesus Christ by standing in place, those who stayed through the rain were rewarded with a beautiful sight: people of all ages rising to their feet, from the upper levels of the bleachers to the soccer field below.
For many believers across the region, it was the culmination of months—maybe years—of prayer.
Two children stood up on the field as their grateful parents prayed over them. A few yards away, a middle-aged couple stood close together underneath a shared umbrella. A woman rose from her seat as her sisters celebrated her decision for Christ.
Each person who stood was approached by a trained prayer counselor from the area. Two of the many counselors on hand were Kathy and David Lindsay from Burgaw, about 25 miles north of Wilmington, off I-40.
Kathy prayed with a young woman who was moved to accept Christ after hearing Graham's message. The woman was eager to join a church and grow in her new faith.
"This was a wonderful experience," Kathy said. "She's young, and she can really have a wonderful life from there."
David is an associate pastor who has shared his faith with a lot of people, but the Wilmington event was a different experience for him: "I've never actually personally led someone to the Lord."
That changed on Saturday, when David walked up to a tearful man who had just stood to his feet in the midst of the crowd. The moments that followed won't soon be forgotten.
"It was wonderful," David said. "We both were crying."
Please pray for those who accepted Christ during the tour so far—and for all those who are still spiritually lost.
The Decision America Tar Heel State Tour continues through October 13. Attend an event or watch live online.