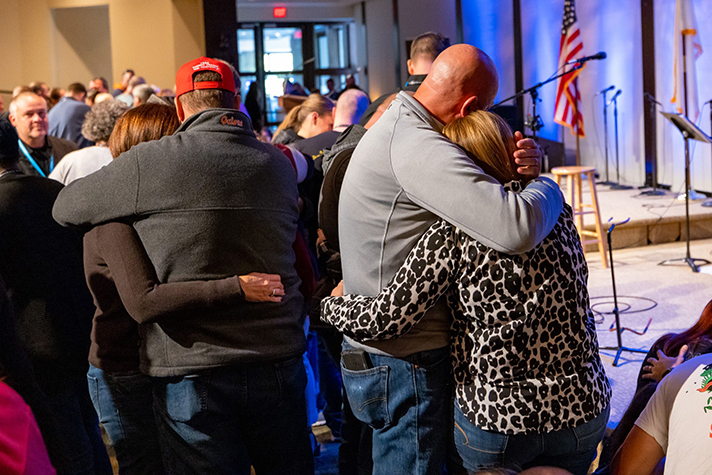 "'Every kingdom divided against itself is laid waste, and no city or house divided against itself will stand."
—Matthew 12:25
They were still holding on.
Allison Uribe looked at the dozens of couples attending the recent Law Enforcement Appreciation Retreat in the fall-colored mountains of Asheville, North Carolina. Some officers and their spouses had come for spiritual encouragement while others were there in a last ditch effort to save their marriages.
"Don't focus on who you're fighting with; focus on who you're fighting for," said Uribe, the wife of a San Antonio police officer and founder of Wives on Duty, Wednesday morning. From the start of her session, the petite woman dominated the stage in her black heels and sent the crowd in rolling fits of laughter. But she grew serious as she talked about the realities of being an officer's wife.
She fell in love with her husband Joe, but was dismayed when the "amazing policeman I thought was so great went from sharing everything with me to completely silent."
Then one night, he didn't come home when he said he would. After chasing around a toddler all day and nursing a newborn, Uribe was livid—that was until he showed up at 1:30 a.m., his uniform soaked with blood and rain.
Uribe's heart softened, and she stayed up all night hair drying his boots before his early morning shift.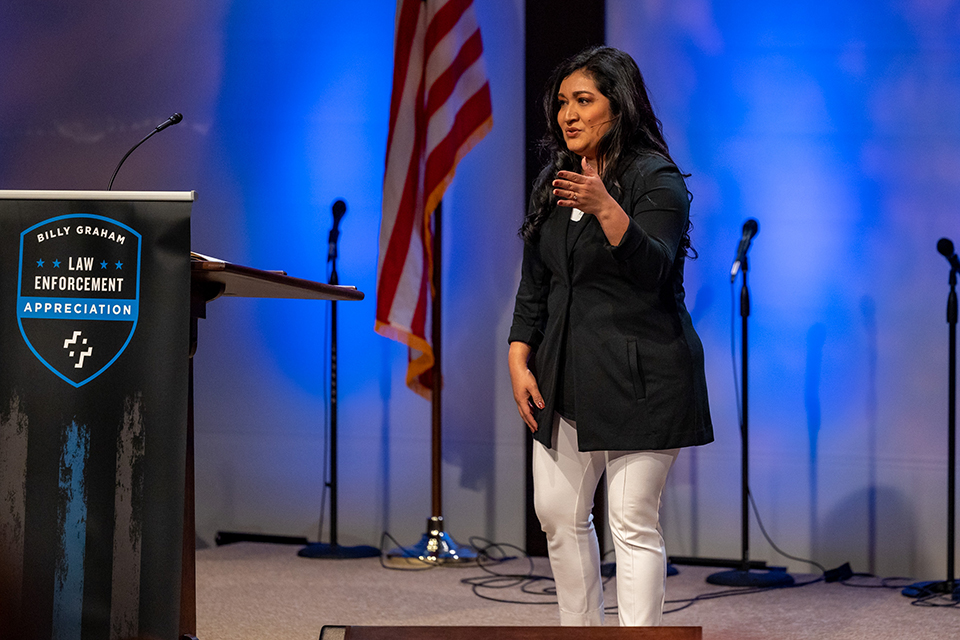 "That was the first time it hit me, I'm actually fighting for somebody," Uribe explained. Although her marriage was often rocky—and she even packed her bags three times—she chose to stay. God got ahold of her heart, and she was able to lead her husband to Christ.
But that didn't make their marriage all unicorns and roses.
Uribe explained she's had to change her perspective and choose to love Joe, even in hard moments. She's had to be intentional to not completely take over their household but let her husband lead as God designed.
"If you're fighting for leadership in your home, you're going to fall and it hurts," Uribe said.
And she's had to stop herself from comparing her stress level to his, and forgive his random and sometimes rude outbursts on a bad day.
"You'll have to remember to pray [for him]," she said. "[God] will show up and give you supernatural strength to remind you you're not fighting with him. You're fighting for him.
"There's a lot of broken marriages in this room today," Uribe continued.
The couples didn't take their eyes off her, captivated by her vulnerability and truth.
>> Read about one man whose marriage was saved after attending the retreat two years ago.
"It's OK," she said. "Adam and Eve were broken. God did create all things and the one thing He felt was not good was that man was alone. [Genesis 2:18] The person sitting next to you is suitable for you."
Catina sat next to her husband Tim on the very back row of the conference room. Nearly 25 years of marriage and five kids later, their relationship has had its fair share of struggles.
So when Uribe encouraged couples to walk down to the altar and recommit themselves to Christ and each other—just as they said "I do" at the altar on their wedding day—Catina couldn't hold back any longer.
Taking her husband's hand, the couple went down to the front as "O Come to the Altar" played softly. They joined more than a dozen other tearful couples who were praying together and wrapping their arms around each other.
Catina and Tim were one of the last couples to return to their seats, hearts more aligned and with a new intentionality to serve the other. Catina grabbed her husband's notebook and a purple pen, and wrote the following note.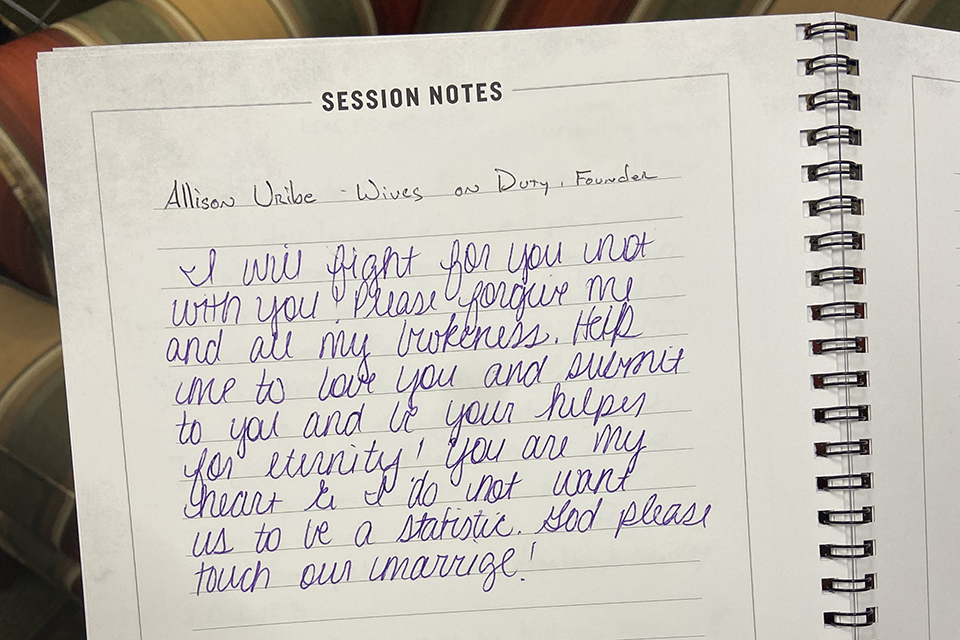 "We've kind of pushed each other [and there's been] a lot of separation," Catina admitted, saying there are times she's felt like a single parent when Tim had long hours or night shifts. "We've got to come back to the altar."
She added, "I'm going to be more submissive. Let him know I'm fighting for him, not with him." In addition, Tim wants them to "try to renew spending time in the Word together, praying together."