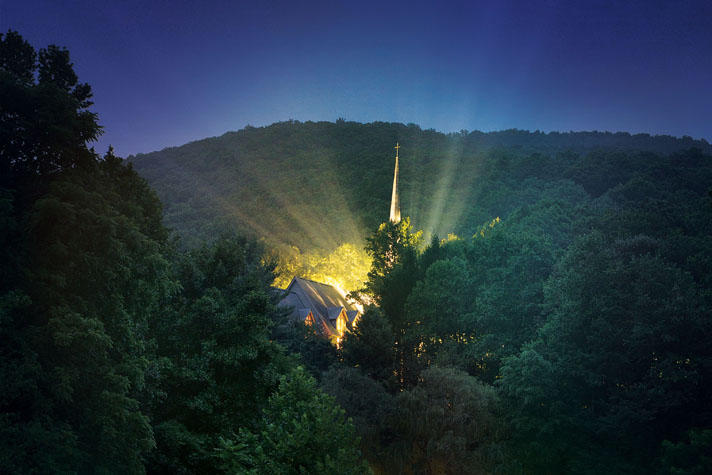 The Billy Graham Training Center at The Cove is a 1,200-acre Bible training and retreat center in Asheville, N.C., designed to encourage, refresh and empower believers who want to deepen their faith. The first seminars took place in the fall of 1988. This is the third article in a three-part series celebrating 25 years of ministry at The Cove. Read part one and part two.

The Cove is many things to many people. For dozens of church groups, it's a place where believers study the Bible, build relationships and grow in their walk with God. For hundreds of other visitors, it's the perfect setting to gather for a meal and a nighttime worship concert. And for one woman who visited the Cove for the first time this year, it's the place where she discovered the hope of a new life in Christ.
Florence* still can't explain exactly how she ended up at The Billy Graham Training Center at The Cove this past summer.
The Cove is a retreat center where Christians study the Bible. Florence wasn't walking with God.
The center is located in the heart of the Blue Ridge Mountains. Florence lived more than 200 miles away.
An overnight stay with meals would cost money. She was broke.
But something caused her to pick up the phone anyway.
"It was the place I knew I needed to be," Florence said.
As a girl, she remembers watching Billy Graham Crusades on TV with her sisters. At the time, the message didn't quite hold her attention.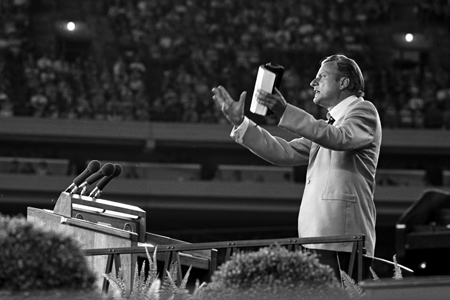 "Billy Graham would talk forever and ever," she said with a laugh.
At church and school, she got another message loud and clear, but what she heard was focused more on condemnation than grace.
"I had those teachings that God is a punishing God," Florence said. "Then I grew up, and I got myself in a heck of a lot of trouble in high school."
She became an alcoholic, married another alcoholic and ran with a crowd that liked to party. Life revolved around booze.
"I used to call it my salvation," she said.
After 44 years of drinking, she couldn't take it anymore. She checked herself into rehab and gave up alcohol for good—a miracle she credits to God.
But her husband continued to drink, abusing Florence emotionally and physically. Multiple health problems added to her troubles. She didn't know how to get out from under the mess. She just knew something was missing in her life.
Four decades after she had watched those televised Crusades with her sisters, Florence found herself thinking about them again.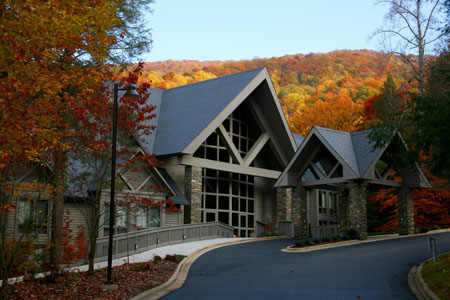 "So here I am, 40 years later, sitting in my home looking up Billy Graham," she said. "Then I found The Cove."
She couldn't afford to visit, but she had an overwhelming sense that she needed to go—and soon. An upcoming surgery would force her to become a shut-in for months. She called The Cove and explained her situation.
"I said, 'Do you want to know why it needs to be now? Because I'm going to be stuck in the house with my husband, and I need to ask God for a few things—that I'm able to stay in this house and not start drinking again and not lose my mind."
The Cove employee who took her call said she would do her best to help. A few days later, Florence learned The Cove was willing to assist with some of her costs. Overjoyed that she would be able to go, after all, Florence booked a room and headed to the mountains.
Thousands of Lives Changed
The mission of The Cove is to train people in God's Word to win others to Christ.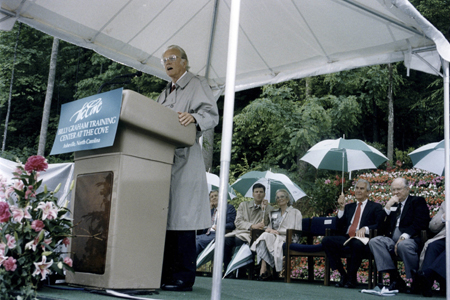 When The Cove was dedicated in May, 1993, five years after it held its first programs, Billy Graham said, "The goal of everything we do and say and work for here must be to make an impact for Christ on individual lives and on our world. God can only use changed lives to change the world."
Over the course of 25 years of ministry, thousands of lives have been changed at The Cove.
Scott Holmquist has seen the transformations with his own eyes. He worked at The Cove for 24 years, serving as executive director from 2005-2012.
"There have been marriages that have been healed, books that have been written, pastors called into ministry at The Cove," Scott said. "We've seen prodigal children returning home, marriage proposals, recommitments to staying in ministry, initial commitments to going into full-time Christian service.
Ministries have been born. Churches have experienced healing in their leadership team by coming. On, and on and on."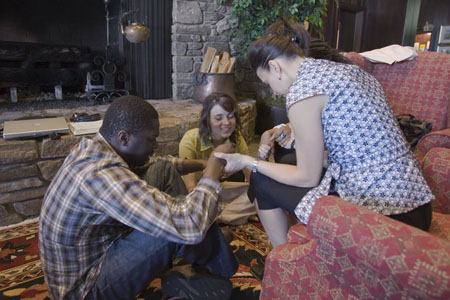 From the beginning, Billy Graham was insistent that The Cove would have only one textbook: the Bible. The training center has stayed true to that commitment, and the results have been nothing short of amazing.
Every speaker who comes to The Cove teaches straight from the Bible. Every concert includes the Gospel message. And every spiritual retreat helps guide people to a deeper understanding of God's Word.
That's what Florence quickly realized as she embarked on a personal spiritual retreat at The Cove.
The Most Important Decision
As she settled into her room at one of The Cove's two inns, Florence didn't know where to begin.
"So I'm sitting inside like a lost puppy," she recalled.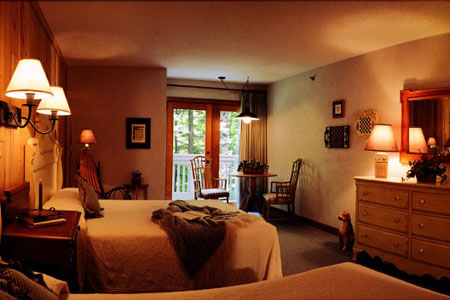 Just minutes into her stay, she met a Cove employee named Tina who was especially kind to her.
"We just started talking, and then I just started crying," Florence said. "All I know is that we connected immediately, and she spent a lot of time with me and said some words to me that made a lot of sense."
Tina sensed that even though Florence knew who Jesus was and prayed to God, she had never asked Jesus to come into her life and save her.
"And she asked if I wanted to accept the Lord," Florence said.
There in her guest room, she prayed to accept Christ.
"Now, I wasn't even in there like two hours," Florence laughed. "And we both started crying."
Florence's decision paved the way for a meaningful time of prayer and Bible study at The Cove. It was the start of a relationship with Jesus that brought her hope and love in a way she had never experienced before.
"Those three days I was there, I was in heaven," Florence said. "It was probably the greatest weekend of my life, and that was such an important decision. Now my readings make a lot more sense to me. Before, reading was just words. Now, there's the meaning—the meaning of the Spirit in my heart inside of me, being with me 24/7."
'We'll Never Be the Same Again'
Florence is quick to point out that her decision didn't erase her problems. She still struggles with her marriage and her health, and life isn't easy.
"I get up in the morning and sometimes I feel like there's a big dark cloud," she said. "And I just say some prayers and it goes away immediately. While I feel the joy, I haven't shared it with my husband, because he's not accepting of it. But I do pray for him."
She also encourages her daughter to pray and is looking for ways to share the hope she has found with others. After meeting a number of believers at The Cove, she's eager to find a church community.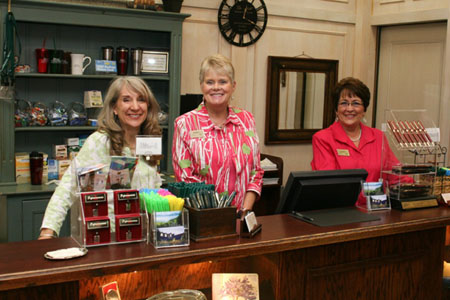 "I met the most wonderful people," Florence said. "I just couldn't get over it. They exist. Beautiful people—and by beautiful, I don't mean looks."
Now, she clearly sees the Lord working in her life, and she knows He's the one who prompted her to call The Cove three months ago.
"That I even would want to go there was with the help of God," Florence said. "It so opened my eyes."
When The Cove was dedicated, Billy Graham prayed it would be a place of instruction, inspiration, intercession and impact.
Ruth Graham prayed it would be a haven for retreat, rest, relaxation and renewal, "where we can meet with the Lord Jesus personally and privately, and we'll never be the same again."
Out of everything that encompasses The Cove—the beautiful place, the faithful people and the steadfast mission—only the power of God can change guests and visitors from the inside out.
Florence is one of thousands who experienced His power personally at The Cove, and she will never be the same.
*Name has been changed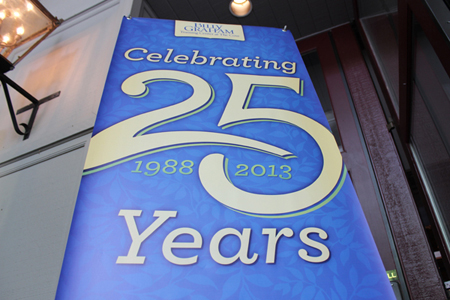 Read the first part of the Cove series. Read the second part of the Cove series.

To find out more about the Billy Graham Training Center at The Cove, click here.