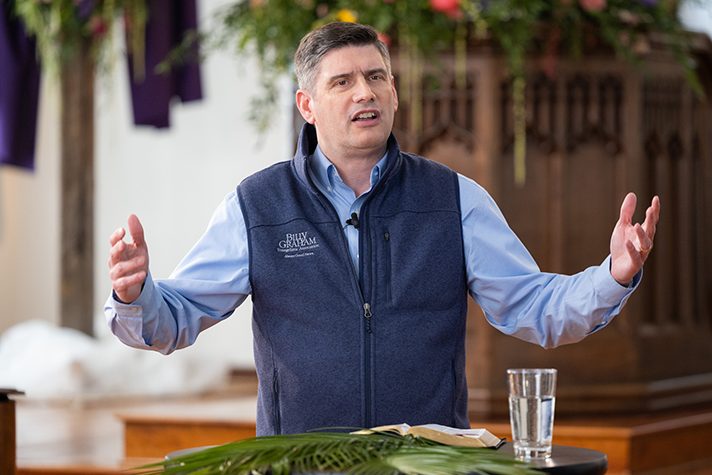 "Jesus said to him, 'I am the way, and the truth, and the life. No one comes to the Father except through me.'" —John 14:6
It's something many people are asking today, but it's not a new question. Roman governor Pontius Pilate asked Jesus this question 2,000 years ago shortly before Jesus' death—on what we now call Good Friday.
This year, Will Graham answered this age-old question during a livestreamed Good Friday service.
"There are so many misunderstandings about truth," he said. "Today we live in a world where everything's relative. …  The Bible says that truth is a person. … Truth is not some idea, but it is a person, and that is the person of Jesus Christ. Jesus Christ is the embodiment of truth."
>>Watch a replay of Will Graham's message:

Christian artist Brandon Heath led online viewers in worship during the event, which was livestreamed from the Billy Graham Training Center at The Cove in Asheville, North Carolina.
Then, Graham explained how Jesus' gruesome death on a cross was ultimately a sign of victory. It means we can be set free from sin and go to heaven when we die. If we've said yes to Christ, that is.
"What's good about Good Friday is what God accomplished on the cross," the evangelist explained.