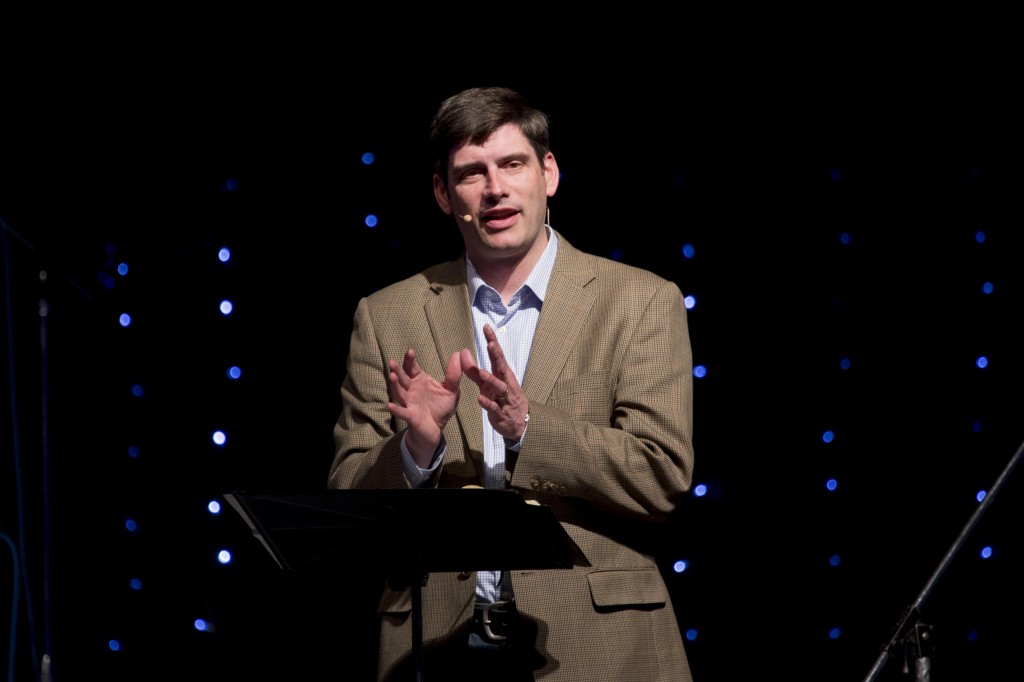 Sometimes life can feel "off."
Joy becomes limited, sin becomes more prevalent, and God's glory and presence seem so far away.
But God always has a plan for restoring even the darkest of places. That lesson is evident in and through the life of Samuel, and is the basis of an upcoming seminar with Will Graham at The Cove on Aug. 15-17.
"Samuel is one of the most interesting characters I've ever met in Scripture," Will Graham said.
He's been personally studying 1 Samuel to help others truly experience the glory of God.
"The Bible says that God did not allow any of Samuel's words to fall to the ground," Will Graham said, noting that this is one of his favorite verses. "Everything [Samuel] said, God allowed to come to pass."
Sign up to attend Will Graham's seminar at The Cove, Aug. 15-17.
Next month's event is a continuation of a seminar on 1 Samuel that Will Graham held at The Cove last year. He was able to get through the first three chapters of the book.
"Now we're going to pick up with chapter four, and we're going to go as far as I can in those three days," he explained. "Wherever we stop, we pick up the following year."
This is the first time The Cove has held ongoing seminars like this to study an entire book. Will Graham is excited about how the story is about to unfold for this year's attendees, even if they missed last year's study.
"Now [in chapter four] we see Samuel step in as the spiritual leader and start to show how God wants Israel to turn around spiritually," Will Graham said.
His goal with the seminar is to parallel those lessons to the restoration needed in our own lives.
The seminar is called "The Prescription for Getting Rid of Ichabod." Ichabod was Eli's grandson and his name meant "the glory has departed from Israel."
"Have you ever noticed that we learn more about the love and hope of God as we go through hardship?" Will Graham asked. "I believe that will be the case with the lessons we'll draw from the next few chapters of 1 Samuel."
"God's going to show us specific examples of how we can have that fervor, that fire back into our life," he explained.
Will Graham sees The Cove as a special place where people can come to unlock and understand God's Word. And it doesn't hurt that the spiritual training center started by his grandfather, Billy Graham, is surrounded by a mountainous landscape of beautiful trees and valleys.
"What I like about The Cove is its [purpose] is so simple: to allow God's Word to teach us how to live today," he said. "There's nothing more authoritative in our life than God's Word. It's better than any 'how to' book by any Christian."
Through seminars like his, Will Graham hopes visitors at The Cove can reach a deeper level in their relationship with Christ.
"God still works through His Word and confirms through His Word," Will Graham said.
"This seminar will be an opportunity to hear the Word of the Lord, allow it to work in your life, let it take root and turn you back to Him," he added. "We'll see that God's love for us compels Him to chase us, even through our own wickedness."
Get more info and plan to attend Will Graham's seminar Aug. 15-17 at The Cove.