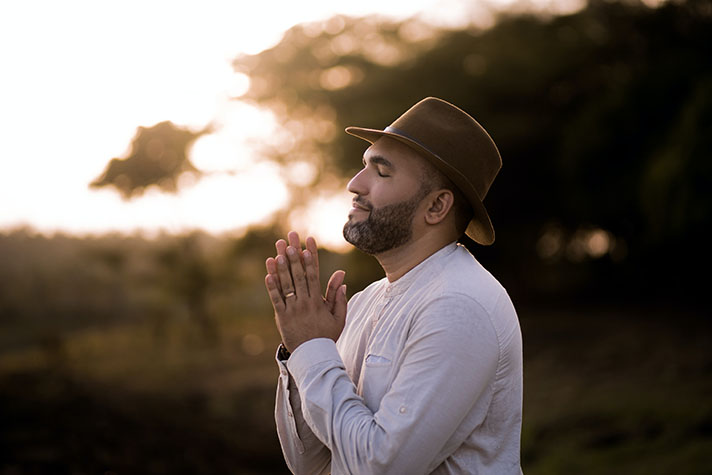 What would I do if I was made king over a nation? Would I amass as much wealth as I could? Would I proclaim holidays in my honor? Would I leverage my position of power to fulfill my selfish desires while hurting my enemies?
I don't imagine I would do any of these things, but the temptation would surely be there.
That would have especially been the case for a king in the time of the Old Testament. Being king meant unfathomable wealth and power; a nation hanging on your every whim and word. The situation was ripe for abuse, should the wrong self-serving leader ascend to the throne.
With that in mind, let's look at the first days of the reign of King Solomon, which we find in the opening verses of 2 Chronicles.
Verse 1 stands out as a summary statement for the entire passage:
"Solomon son of David established himself firmly over his kingdom, for the Lord his God was with him and made him exceedingly great."
God elevated Solomon as king, made His presence known to him, and blessed him greatly.
In return, what did Solomon do as he assumed the throne? Did he make it about himself, or rest in the riches of royalty? No! He led the entire nation of Israel in worshiping the Lord. And he did it on a large scale.
Solomon oversaw 1,000 burnt offerings to the Lord. In doing so, Solomon showed us that God demands worship not just from leaders (kings, pastors, deacons) but from the people, as well. No one is exempt from worshipping God.
After Solomon humbled himself and worshipped God, a truly remarkable thing happened, which we read in verse 7:
"That night God appeared to Solomon and said to him, 'Ask for whatever you want me to give you.'"
Can you imagine? The God of the universe welcomed Solomon into His holy presence and offered to fulfill any request Solomon made.
In response, Solomon asked God for wisdom and knowledge—not for the purpose of selfish gain, but in order to govern God's people fairly. Solomon realized his own inability, and—conversely—God's ability to equip him.
The text (vv. 11-12) tells us that God was so moved that He told Solomon that He would also grant him wealth, honor and fame, in addition to wisdom, since Solomon did not ask for anything for himself.
And in verses 14 and 15, we see how God delivered His promise to Solomon. The king accumulated over 1,400 chariots and 12,000 horsemen (which, in terms of an army, would be the equivalent of battle tanks today). 2 Chronicles also says that "gold and silver [became] as common in Jerusalem as stones" (v. 15).
Truly, Solomon was blessed with power and riches beyond one's wildest dreams.
As for us, let's take a lesson from Solomon. You may be the boss, or you may be an entry-level worker. You may be the mayor, or you may sweep the streets.
Regardless, humble yourself before the Lord and worship Him, above and before everything else. Seek His wisdom and guidance.
As you draw near and exalt Him alone, He will bless you with His presence in your life.
Visit PeaceWithGod.net to begin a relationship with Christ today.
Scripture Reference: 2 Chronicles 1:1-15
1 Now Solomon the son of David was strengthened in his kingdom, and the Lord his God was with him and exalted him exceedingly.
2 And Solomon spoke to all Israel, to the captains of thousands and of hundreds, to the judges, and to every leader in all Israel, the heads of the fathers' houses. 
3 Then Solomon, and all the assembly with him, went to the high place that was at Gibeon; for the tabernacle of meeting with God was there, which Moses the servant of the Lord had made in the wilderness. 
4 But David had brought up the ark of God from Kirjath Jearim to the place David had prepared for it, for he had pitched a tent for it at Jerusalem. 
5 Now the bronze altar that Bezalel the son of Uri, the son of Hur, had made, he put before the tabernacle of the Lord; Solomon and the assembly sought Him there. 
6 And Solomon went up there to the bronze altar before the Lord, which was at the tabernacle of meeting, and offered a thousand burnt offerings on it.
7 On that night God appeared to Solomon, and said to him, "Ask! What shall I give you?"
8 And Solomon said to God: "You have shown great mercy to David my father, and have made me king in his place. 
9 Now, O Lord God, let Your promise to David my father be established, for You have made me king over a people like the dust of the earth in multitude. 
10 Now give me wisdom and knowledge, that I may go out and come in before this people; for who can judge this great people of Yours?"
11 Then God said to Solomon: "Because this was in your heart, and you have not asked riches or wealth or honor or the life of your enemies, nor have you asked long life—but have asked wisdom and knowledge for yourself, that you may judge My people over whom I have made you king— 
12 wisdom and knowledge are granted to you; and I will give you riches and wealth and honor, such as none of the kings have had who were before you, nor shall any after you have the like."
13 So Solomon came to Jerusalem from the high place that was at Gibeon, from before the tabernacle of meeting, and reigned over Israel. 
14 And Solomon gathered chariots and horsemen; he had one thousand four hundred chariots and twelve thousand horsemen, whom he stationed in the chariot cities and with the king in Jerusalem. 
15 Also the king made silver and gold as common in Jerusalem as stones, and he made cedars as abundant as the sycamores which are in the lowland.