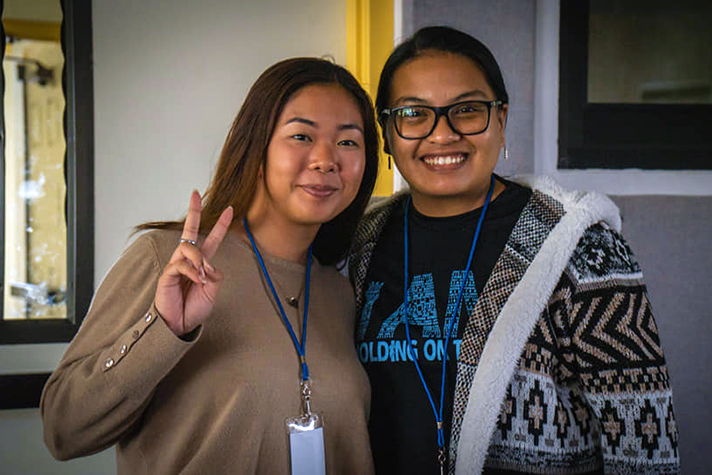 Starting this weekend, Franklin Graham will visit the Northern Mariana Islands, a U.S. Commonwealth, and Guam, a U.S. territory—both nestled in the Western Pacific. The Marianas Festival of Hope will be held February 21 in Saipan, and the Guåhan Festival of Hope will be held February 23 in Guam. Please keep both regions and the upcoming events in prayer.
"Behold, I am doing a new thing; now it springs forth, do you not perceive it? I will make a way in the wilderness and rivers in the desert."
—Isaiah 43:19
Super Typhoon Yutu slammed into the Northern Mariana Islands in late October 2018. The category 5 typhoon, the most powerful to hit U.S. soil, reduced many homes, churches and schools to rubble.
Pastor Manuelito Rey remained prayerful.
The storm impacted Rey's church, located about 2 miles as the crow flies north of Saipan's southern coast. When relief workers from Samaritan's Purse showed up, he thanked God. These volunteers, he said, were an answer to prayer. Operation Christmas Child further boosted the spirits of 8,000-some children with shoebox deliveries in the months that followed.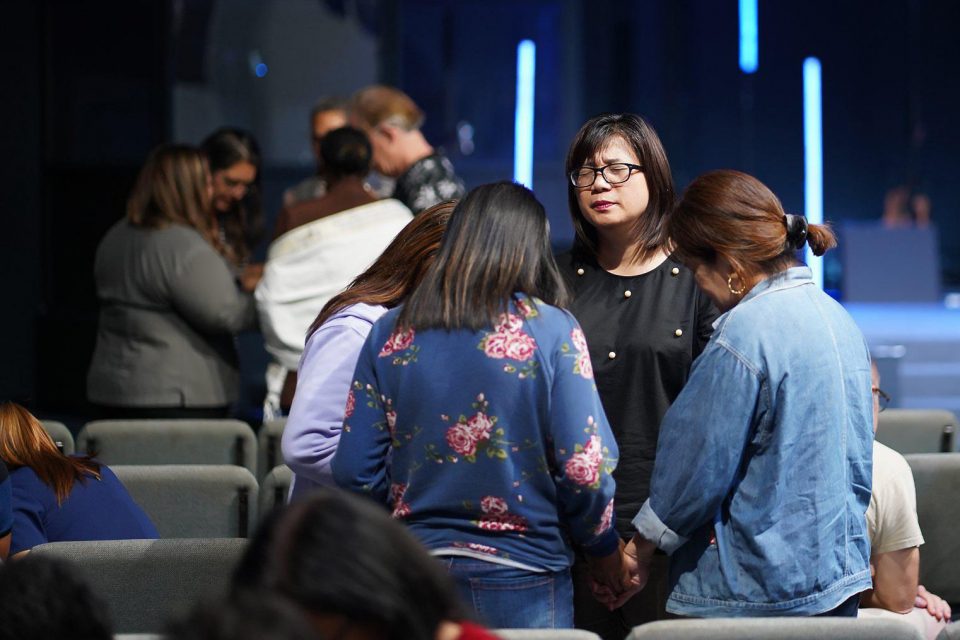 "It really opened doors for people not just to receive the gifts, but really the love of God," pastor Eric Abragan said.
That was 15 months ago. Now Abragan, Rey and others from several dozen supporting churches are praying God will stir hearts and minds during the Marianas Festival of Hope with Franklin Graham. The free one-night evangelistic rally will be held February 21 at American Memorial Park in Saipan.
"From the service of Samaritan's Purse to this [Festival], God is truly bringing completion because the restoration must not be limited to the physical aspect of the island, but also restoration of souls," said Rey, chairman of the upcoming Festival.
"I believe that any form of brokenness can be an opportunity for people to lean upon the Lord. I believe that at some point, this kind of catastrophic event here created a massive need for people to really lean on the power of God."
A Melting Pot
More on Saipan:
Saipan is the largest of the Northern Mariana Islands, which is a United States Commonwealth located in the Western Pacific Ocean. The island with 50,000 residents is small enough to fit inside the boundaries of Washington, D.C.
History buffs may recall that during the final year of World War II, the island staged what Encyclopedia Britannica calls "one of the fiercest land battles in the Pacific theatre." The United States took control of the island after the bloody invasion and has retained ownership since.
Today, 57,000 people call the Commonwealth of the Northern Mariana Islands (CNMI) home. CNMI is a melting pot that includes 14 different islands, the largest of which is Saipan, host of the upcoming Festival. The area draws influences from indigenous people like the Chamorros and Carolinians and also from previous colonists Spain, Germany, Japan and now the United States. Neighbors China, Korea and the Philippines also have a significant impact on island life.
Saipan's issues aren't necessarily unique. There's drugs, violence and so on. But gambling in particular has taken off with the installation of a new casino. The high-roller life stands in stark contrast to laid-back island vibes. No matter the approach, though, the emptiness lingers.
"There's still that longing for hope in all of that," said Abragan, who has pastored in Saipan since 2006.
Rey first moved to Saipan in 1989 when a local church was looking for a pastor. He never left, staying involved and finding ways to connect his community with global initiatives like Billy Graham's Global World Mission that aired in 175 countries in 1995. Rey spearheaded the Saipan effort.
But this time around, with Franklin Graham's planned evangelistic event, it's been a little different. Rey and Abragan are excited because the local churches aren't just getting involved; the varied denominations are working together.
Participation in the Christian Life & Witness Course—which teaches Christians how to share their faith—has been a particular boost to church unification, and that's something Festival director Jeffrey Ferris said he's heard from other Saipan pastors.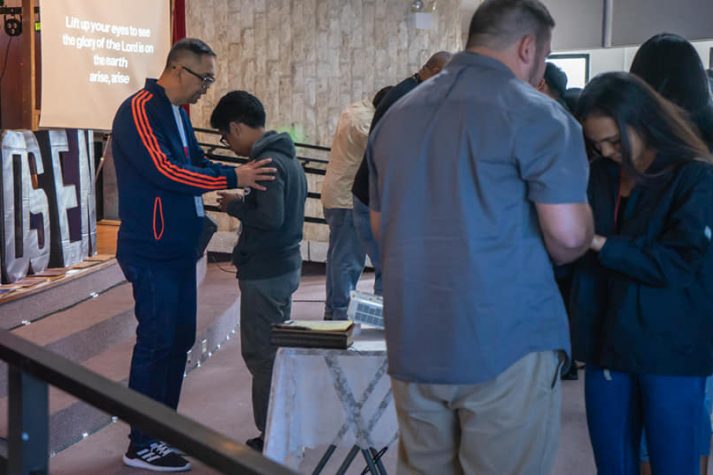 "This is something that already, without the event even coming, they've never seen this many churches working together for one cause," Ferris said. "They've been encouraged by this."
Saipan and Beyond
If you've ever tried to find Saipan on a map, you probably saw a dot. But Pastors Rey and Abragan see a real opportunity for the Great Commission as explained in Acts 1:8. Within that dot, Abragan said, are thousands of people in transience, all with the ability to reach beyond their island.
"We see ourselves sort of like the ends of the earth, but our prayer is that out of that, out of this, God would bring revival in the hearts of people, churches and families," Abragan said. "That even from a small dot, that we would be a launching pad; that we would be the one that would go to other nations and other people groups [with the Gospel]."
True peace only comes from a relationship with God. Do you know Him?