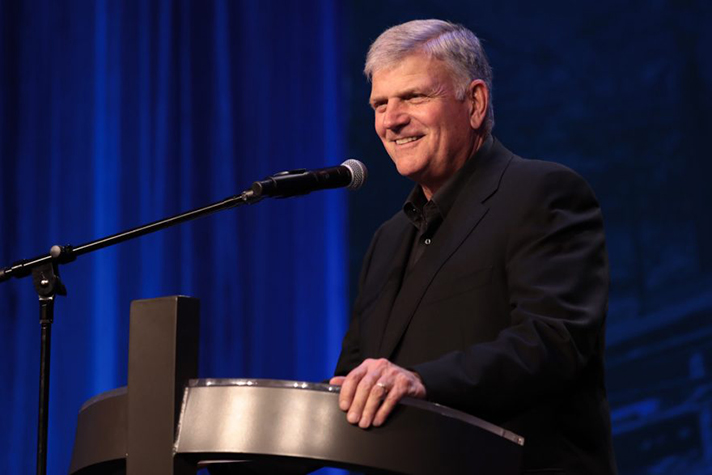 Wondering how to share God's love with your neighbor in such a time as this?
Join the Billy Graham Rapid Response Team and Samaritan's Purse North American Ministries Team tonight at 8 p.m. (ET) for the free, live-streamed Sharing Hope in Jesus' Name Conference.
The joint disaster relief seminar is designed to encourage and equip you to share the hope of Jesus Christ in these uncertain days, while strengthening your own faith, as well.
>> Click here to watch the livestream.
Be refreshed during a time of virtual worship with Gateway Church in Southlake, Texas, before diving into the Word with Franklin Graham, Anne Graham Lotz, Edward Graham and other Christian leaders.
In 2019, the first Sharing Hope in Jesus' Name Conference was attended by more than 1,200 people seeking to serve others during crisis—including many Billy Graham chaplains and Samaritan's Purse volunteers—in Orlando, Florida. Due to the coronavirus pandemic, the annual event has moved to an online platform and unlimited audience.
"Samaritan's Purse and the Billy Graham Evangelistic Association is about one thing: it's about the Gospel," Franklin said at last year's conference. "I don't want to be known as a humanitarian organization. We're about soul winning. We want people to know Jesus Christ."
Started in the ashes of the 9/11 attacks, Billy Graham chaplains have offered emotional and spiritual care to those devastated from 250-plus manmade and natural disasters. Their sister ministry, Samaritan's Purse, focuses on serving people's physical needs in crises. Samaritan's Purse has been running international disaster relief efforts for more than 40 years, including battling the Ebola outbreak in 2014. Together, the organizations have prayed with hundreds of thousands of people, and witnessed tens of thousands start a relationship with Christ.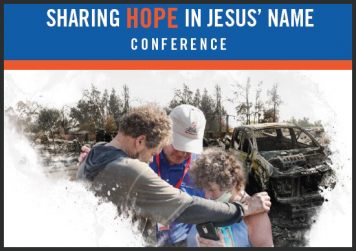 The two ministries exist to help others in Jesus' name in times like these, and they're currently working across the tornado-ravaged Southeast and at emergency field hospitals in New York City's Central Park and northern Italy. In addition, all U.S. chaplains have been invited to participate in a nationwide deployment by wearing their signature blue shirts to open the door for ministry opportunities, while strictly adhering to CDC guidelines.
Interested in becoming a crisis-trained chaplain? Get started.
Anxious about the coronavirus? Call the Billy Graham Evangelistic Association Prayer Line at 888-388-2683.