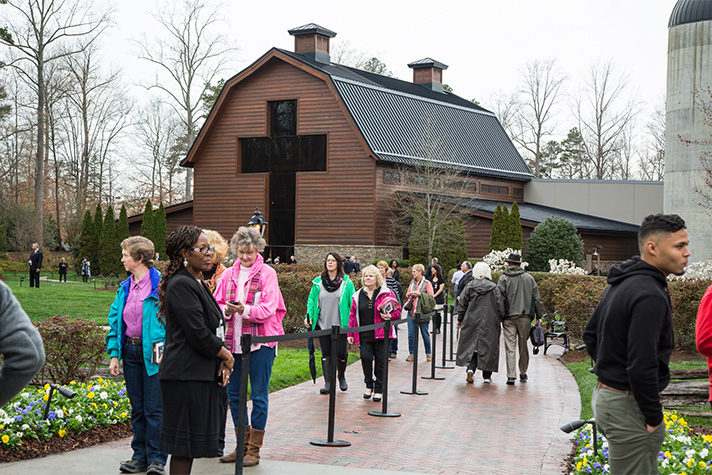 They just had to come.
That's what visitors who came to pay their last respects to Billy Graham kept saying Monday—one after the other.
The beloved evangelist passed away on Wednesday, February 21, at his Montreat, North Carolina, home. He was 99.
>> Read more details about Billy Graham's memorial events, including lying in repose at the Billy Graham Library.
The public is welcome to come to the Billy Graham Library for one more day on Tuesday (Feb. 27) as Mr. Graham's body lies in repose at the Graham Family Homeplace.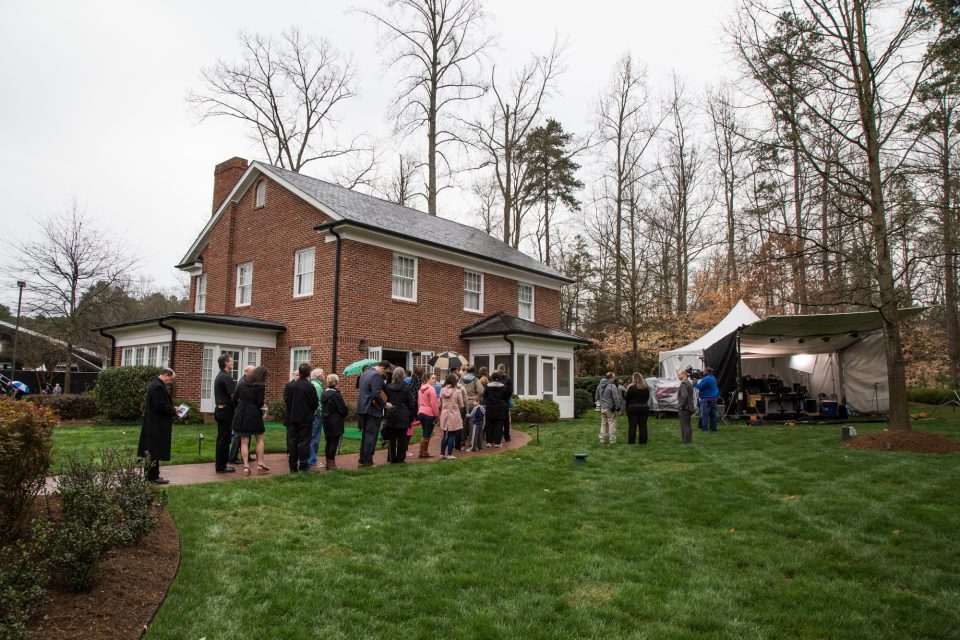 When Darla Moll walked out from the Homeplace, she was visibly moved.
"When I heard of his passing, I heard a whisper from God," she said. "I knew I had to come."
"I just sat and prayed in front of him for about five or ten minutes—all the things I'm grateful for and grateful for him and confessed my sins again [to the Lord].
"It just felt like the Lord was there. It was the most amazing experience," she said. "I'm just so grateful to be here."
Moll's father, who has since passed on, was saved at one of Mr. Graham's Crusades in Detroit years ago. With his wife, they shared their faith with Darla and her 11 siblings.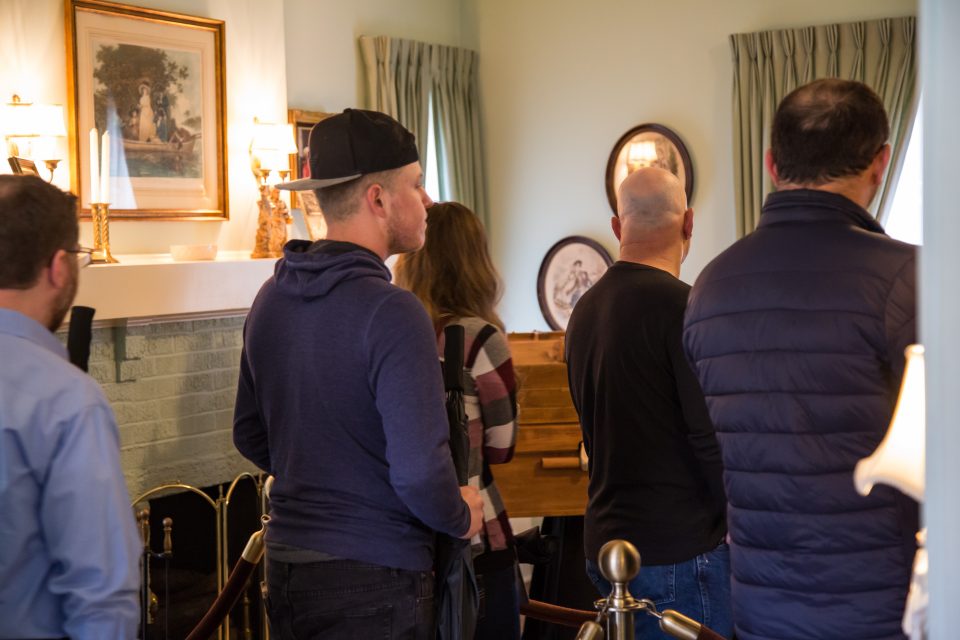 "Billy Graham had such a huge influence in our family—there's 120 of us now, she said. We're not all saved … but [he] just started all of us on the path to know Jesus Christ as our Savior."
One of 12 children, Moll's been in church all her life but only recently accepted Christ. "I'm working on my journey," she affirmed.
Roy Graham, one of Billy Graham's grandsons, who works at the BGEA, was inside the Homeplace thanking people and telling them how he appreciates their love for his family.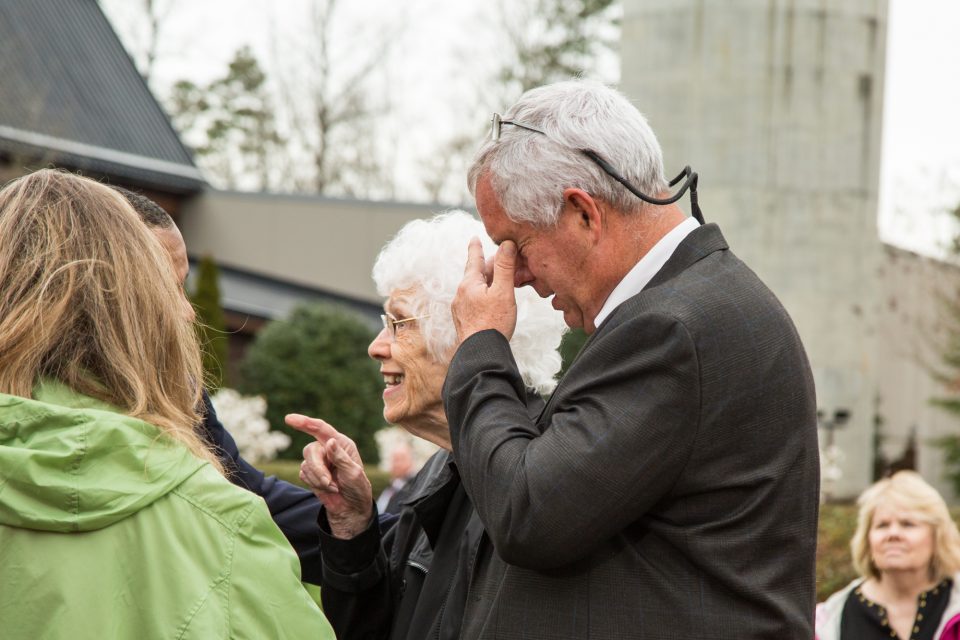 There was one thing he counted as unique though—"how many people told me the exact date, time and place where they had seen my grandfather speak or preach, and where they gave their life to Christ. And that's where they remember where they made their decision that changed the rest of their lives."
Jody Ballard had a special connection to the Graham family. Her late husband was pastor to Billy Graham's mother, Morrow Graham, at Charlotte's Calvary Church.
She'd been inside the Graham Family Homeplace before—to visit the Grahams when they lived there many years ago.
"It just brings back so many memories … lots of happy memories," she said.
"Billy was just so friendly. He was not elevated at all. He was just Billy Graham, a loving man."
Ballard is especially thrilled to hear the Gospel being shared through the media. "I'm thankful for that. It's making an impression on the world."
Her son, Dave Ballard, had tears in his eyes.
"There's a void and there's grief," he said. "I've always thought that he was anointed in a very special way. Billy Graham was an apostle. He spoke the Gospel to millions, and eloquently, faithfully.
"His place in history will be marked as a man of God in such a way that makes me wonder what's next for this world."