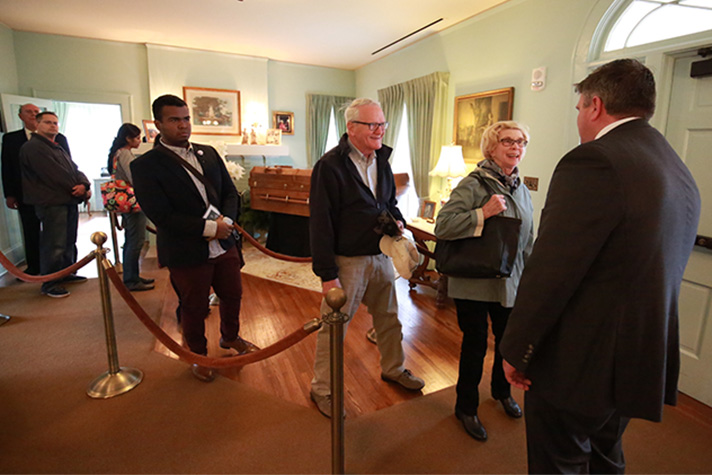 Saying goodbye to Billy Graham wasn't easy.
On his second day of lying in repose in the Graham Family Homeplace on the grounds of The Billy Graham Library, thousands came to pay their respects. Roy Graham, one of Billy Graham's grandsons, greeted visitors inside his grandfather's childhood home.
>>Billy Graham will lie in honor in the U.S. Capitol Rotunda on Wednesday and Thursday, Feb. 28 and March 1. Get details.
Just outside, Billy Graham Rapid Response Team chaplain Joseph Morrison summed it up.
"When people come in, they're smiling and when they come back out, they're crying.
"They have tears in their eyes," he added. "That's an opportunity to share with them and talk with them, and they want prayer."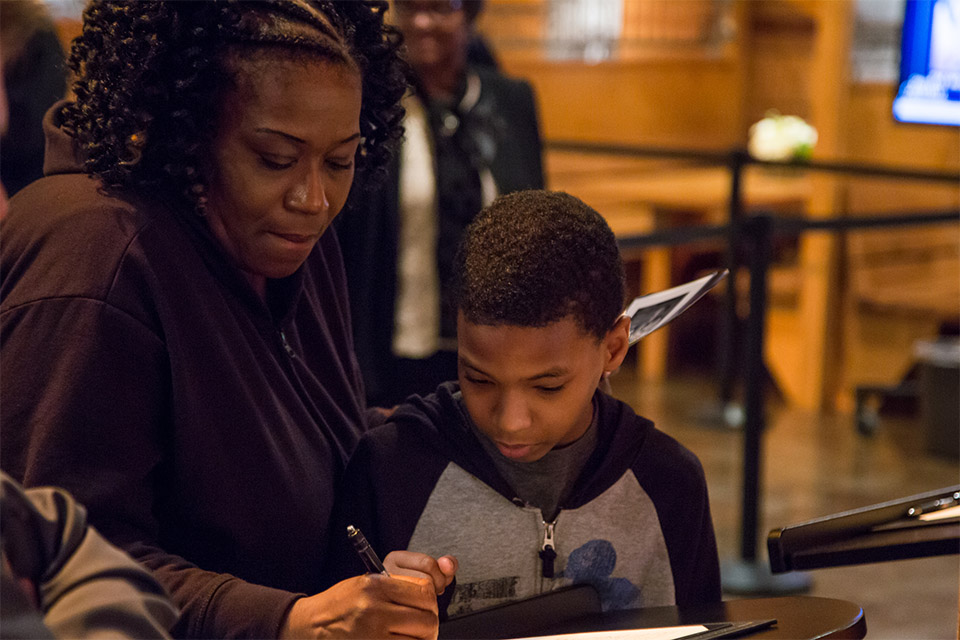 Jade Wilkinson, a visitor from nearby Gastonia, North Carolina, couldn't stop crying.
"It hit me hard," she said. "I feel like I knew Billy Graham in a personal way."
It was her second day here. She had come on Monday but didn't leave feeling that she'd given enough thanks to a man who had meant so much to her and her family.
Tuesday, Jade took more time—pausing at the casket and reflecting on Mr. Graham's life.
"This world doesn't seem right now that he's gone," she said.
"He comforted Americans in times of trouble—the Oklahoma City bombing, 9/11," she continued.
"He's been there for us and he embraced all races. Young, old, black, white. … He loved us all."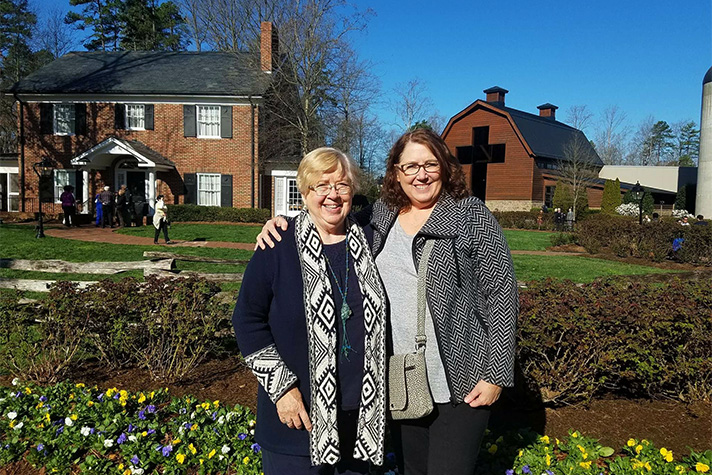 Another visitor, Laura Mapstead, recalled her grandmother's love for Billy Graham.
"She didn't have very much money but always sent him $5 a month and a little note," Laura said. "She prayed for him all the time."
When she was around 10, Laura's grandmother took her to a Billy Graham film and the message of salvation stirred Laura's heart.
"I remember going forward after the movie and praying with some Billy Graham workers to receive Christ as my Lord and Savior.
"Dr. Billy Graham played a big part in changing my life," she said. "I knew I needed a Savior."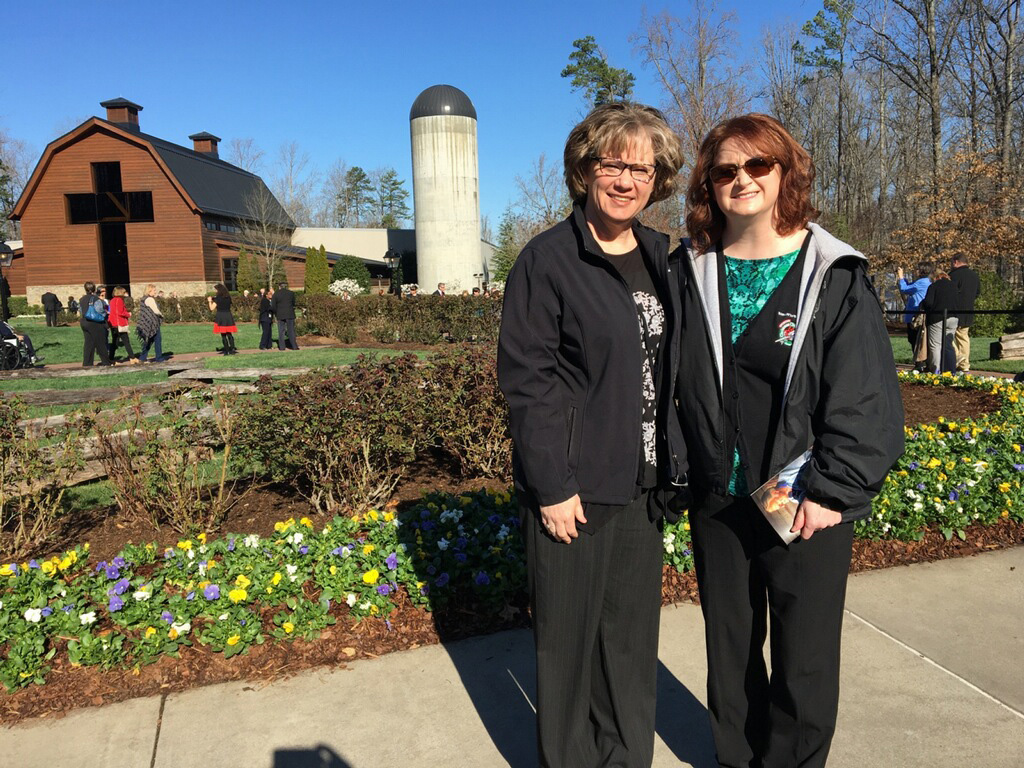 Sisters Shana Lentz and Sheri McGovern flew in from Ohio to see Mr. Graham one last time.
"We felt compelled to come," Shana said. "It wasn't an option for us to not come to pay our respects."
When she was pregnant with her son Noel, she attended Billy Graham's 1999 Indianapolis Crusade. Shana made a point of taking a picture of her "baby bump" so she could tell Noel (who's now 18), "This was when you got to hear a Billy Crusade."
It's the first picture in his baby book. Just the other day, he asked her to find that Billy Graham sermon on BillyGraham.org so he could listen to it.
"It's extremely special that Billy Graham constantly put Jesus forward, not himself, and kept to the Word and to the same message of Christ.
Her sister, Sheri, said his passing can be used for good.
"Hopefully this will light a fire again in a lot of people so even though he's passed, his legacy lives on.
"People can pick it up and tell about Jesus," she said.
Billy Graham chaplain Joseph Morrison is doing his part to share the comfort of Christ, praying with people who've come from across the country, Canada, Australia and elsewhere.
"I've been meeting people from all over the world that have come just for this day," he said.
"It's amazing to come and see people giving one of God's generals a final send-off."