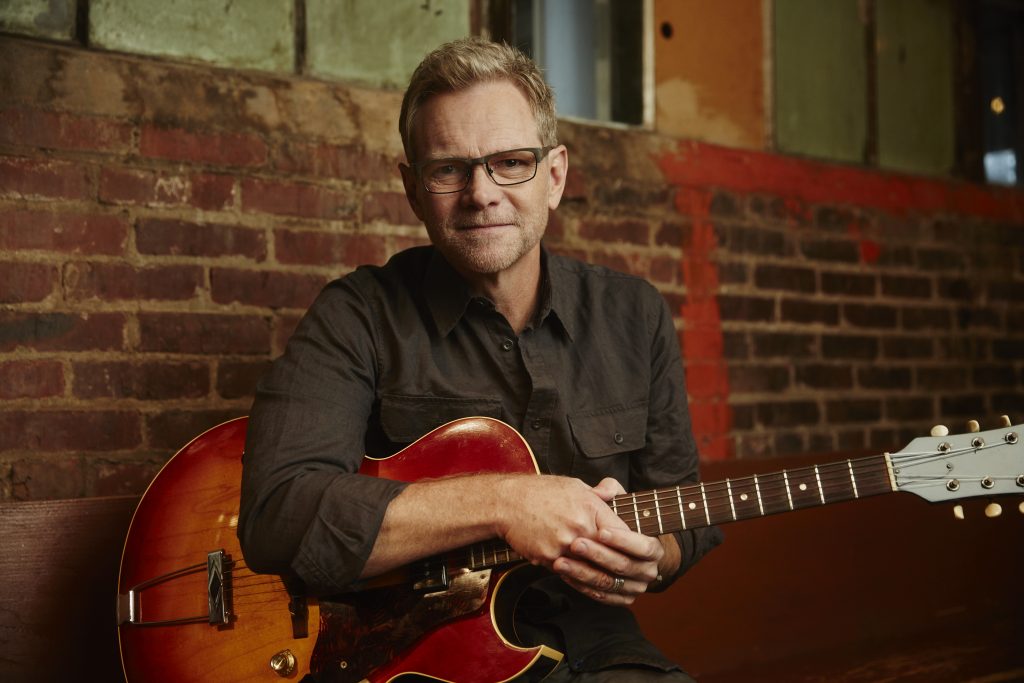 Steven Curtis Chapman always thought his older brother was a better singer. From the time they were kids, Steven looked up to Herbie, who was blessed with what Steven called "the golden throat." Steven, on the other hand, was more comfortable in the shadows.
Nearly three decades after his first album debuted—Real Life Conversations in 1988—Steven Curtis Chapman is one of the biggest names in Christian music. Five Grammys, 58 Dove Awards and an American Music Award later, he's earned more awards than any single recording artist in Christian music history.
The Paducah, Kentucky, native has also gained attention for being up front about his life struggles, from the sometimes trying relationship with his father growing up, to the ups and downs of marriage, to the tragic loss of his 5-year-old daughter.
>> PODCAST: Steven Curtis Chapman on Sorrow, Grief and God's Faithfulness
Chapman recently spoke with the Billy Graham Evangelistic Association on the tail end of The Rock and Worship Roadshow. He talked about his journey into some of the darkest moments of his life, as well as some of the most beautiful—both detailed in his book Between Heaven and the Real World, released last month.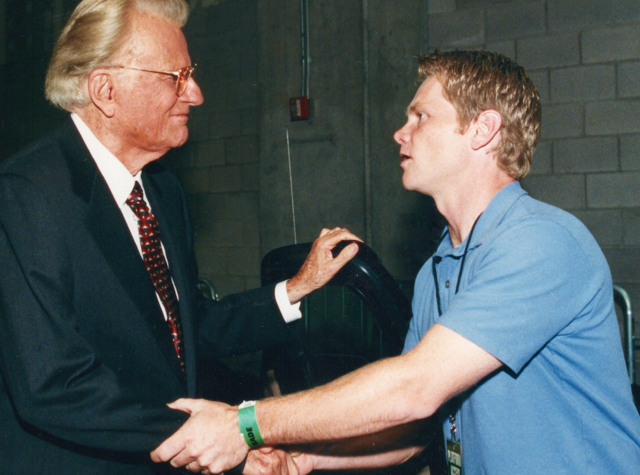 "The places where I have experienced God in the most powerful, tangible ways have always seemed to be the most broken and unfixable places of life, the places I would naturally want to run away from, being the fixer that I am," he writes in his book.
Chapman was conceived in an effort to fix his parents' marriage, he said, and has been a fixer ever since. He's also made the painful, frustrating discovery that not everything in life is fixable.
Early on in his marriage to Mary Beth, the two were hitting some snags. Not knowing that his new bride struggled with depression only complicated things.
Chapman remembers thinking, "Well, we just need to quote the right Scriptures, pray harder, go to a counselor, have a couple of sessions and we can fix this." After a while, they realized that they as two broken, imperfect people will never be fully fixed this side of heaven.
As he writes in his book, "God wasn't necessarily going to fix things simply because we prayed harder or did better."
Over the years, he and Mary Beth have learned a lot about relying on God for strength, and 2 Corinthians 12:9 has become a continual source of inspiration.
But no verse or marriage counselor could prepare the couple for what happened one day in May 2008.
It was the day the world went wrong
I screamed till my voice was gone
And watched through the tears
As everything came crashing down
—from "Beauty Will Rise"
On May 21, nearly nine years ago, 5-year-old Maria, the youngest of three daughters adopted from China, was in the backyard when she saw her brother pulling in the driveway and ran to greet him. The teen couldn't stop in time and struck Maria. The Chapmans' world spun out of control.
Since then, Chapman has been asked countless times about the tragedy, and it doesn't get easier to talk about. He calls the incident "the ultimate unfixable."
His prayers were choppy and desperate in those hours waiting at the hospital.
"God, You can't let this happen. … You can't ask this of us," he prayed. "We can't do this … You've got to heal my little girl right now … please, God. You can do this … I know You can!"
Maria passed away that night.
With her passing, the shortest verse in the Bible came alive for Chapman: "Jesus wept" (John 11:35).
"Boy, that verse, that smallest verse in the Bible has become so profound to me," he said.
The verse is from a story about Jesus' friend, Lazarus, who had just died. Jesus would ultimately raise Lazarus from the dead, but He first grieved with His friends.
"He honored the loss that they were feeling," Chapman said. After his own daughter's death, he was comforted "to know a Savior who weeps with us, to know a God who doesn't say, 'Hey, come on. Cheer up. Where's your faith?'"
Yes, he and Mary Beth wrestled with anger as the whole family experienced the deepest sadness they'd ever known. And yes, Chapman wondered where God was the day of the accident and questioned what to do with his career after that. But over time, he said, he's learned not to curse the unfixable or harbor bitterness—to admit "I can't fix this" and trust that whatever it is will draw him closer to God.
Chapman reflects on the book of Genesis in the Bible where God created the world. It was a perfect world where things weren't broken, but when humans chose to sin against God, it sent the world into a downward spiral.
"The fall that we live in now is frustrating," he said. "There's a part of us that knows this is not how it's supposed to be. Relationships are supposed to work, the world's not supposed to be broken like it is."
"The fact that I'm longing for something to be different," he continued, "… is actually [a reminder] that I was made for a relationship with God, that I was made to be in His presence, that I'm longing for heaven."
As a child, Chapman read Apostle Paul's words in Philippians 1:21: "For to me to live is Christ, and to die is gain."
"As a little boy, I'd read it and think, 'I don't know that I have a longing for heaven. That's kind of mysterious and scary, and what's that gonna be like? And I really like it here.'" There are still days Chapman wants to hold onto his life on earth, he said, but as he's gotten older, the ache for heaven has grown deeper.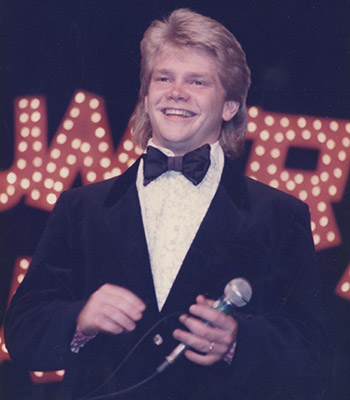 And the love of God has become more powerful.
In his book, he writes, "I am convinced that even out of the most broken places in our lives and the ashes of grief and sadness, He will bring some of the most breathtaking beauty."
Beauty in the birth of his first grandchild. Beauty in establishing Maria's Miracle Fund, which provided a 6-story medical facility in China called Maria's Big House of Hope. The facility has housed hundreds of medically fragile orphans, and has seen hundreds adopted.
At 54, Chapman has come a long way both in his personal faith and in his career—from forgetting his lines at the Grand Ole Opry to feeling out of place at the Grammys.
He once suffered a paralyzed vocal cord and wondered if he'd ever sing again. He's also had the chance to share his faith in some unlikely places, like The Howard Stern Show. (It was a recorded interview that someone from the show captured during the Grammys.)
Through it all, he says his wife and friends have let him know it's OK not to be able to fix everything. They've kept him grounded.
Mary Beth will say, "I know you're great, I know you're a Grammy award winner, you know, blah, blah, blah, whatever, but I just need you to wash dishes and take out the trash right now and just be … a dad, be my husband," Chapman said. "Having that has been an incredible gift."
We all face struggles, but Jesus Christ promises to be with us when we make Him part of our lives. Is He part of yours?