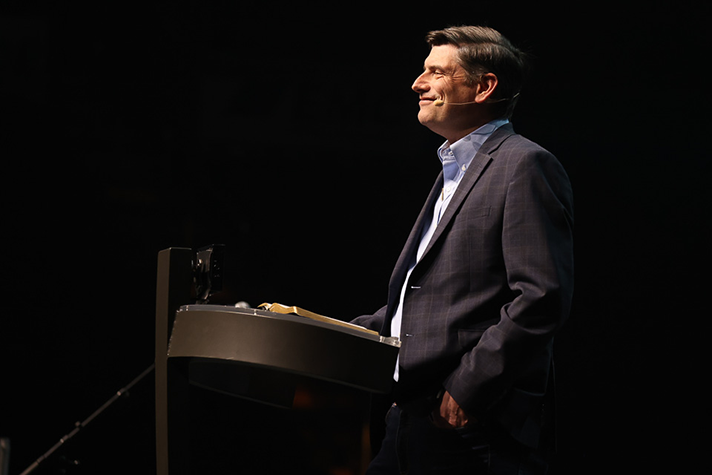 The average adult makes an estimated 35,000 decisions every single day.
Most of these are insignificant. But Saturday night in Des Moines, Iowa, men, women and children made a decision that would change them for eternity.
"Do you know where you're going to spend eternity tonight?" Will Graham asked the crowd at the second night of the Iowa Celebration. "Have you ever asked Jesus to personally forgive you of your sins?"
Footsteps sounded as people came to the center of the arena to respond. Some thoughtful. Some beaming. They had decided to say "yes" to Christ.
Peace vs. Fear
Saturday, hundreds of people gathered in the Wells Fargo Arena in Des Moines, Iowa, to worship God and hear the Gospel preached.
After resounding worship from Aaron Shust and The Afters, Will Graham took the stage, telling the crowd of a peace that can only be found in Jesus Christ.
"There's a greater epidemic going on—fear," the evangelist said. "And it's tearing our country apart."
Do you feel it, too?
Depression, suicidal thoughts, drug addiction and alcoholism are on the rise. Fear is debilitating churches and homes. People are searching for peace.
But, Will Graham shared, Jesus' words from the book of John give hope.
"Peace I leave with you; my peace I give to you. Not as the world gives do I give to you. Let not your hearts be troubled, neither let them be afraid" (John 14:27).
"Peace only comes from one place, and that is Jesus," said Graham, urging those listening to step into a relationship with the only One who can conquer the fear so prevalent in this world.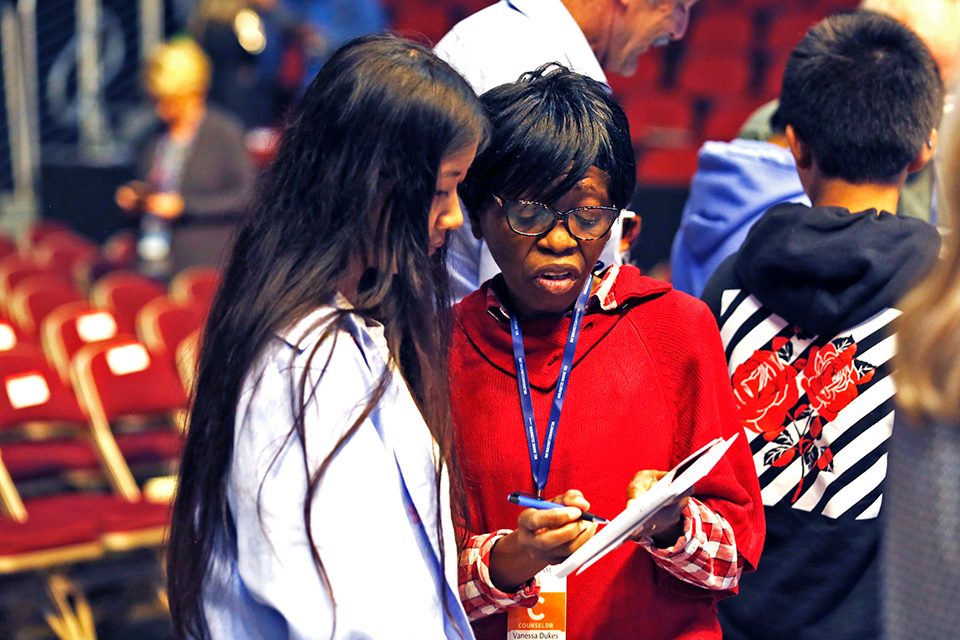 Bae was among those who made a decision for Christ Saturday night. A first-year student at Des Moines Area Community College, she attended the previous night's event and wanted to respond but couldn't get up the courage.
Saturday, she did.
"I was so nervous. It felt like my legs were shaking when I walked down," the college student explained. "I made the decision in my heart before, but I never really had the courage to make my faith public. It feels like a huge step."
Trained counselor Vanessa Duke walked Bae through what it meant to receive Christ. "I asked God to point me tonight to someone who might be nervous," Vanessa said.
She watched those coming forward, and as the area in front of the stage filled with people and counselors, Vanessa thought she wouldn't talk to anyone.
But God lead her to Bae.
"I want to start showing people that I'm not ashamed and that I have courage through Christ," Bae said.
>>Enjoy these photos from night two of the Iowa Celebration.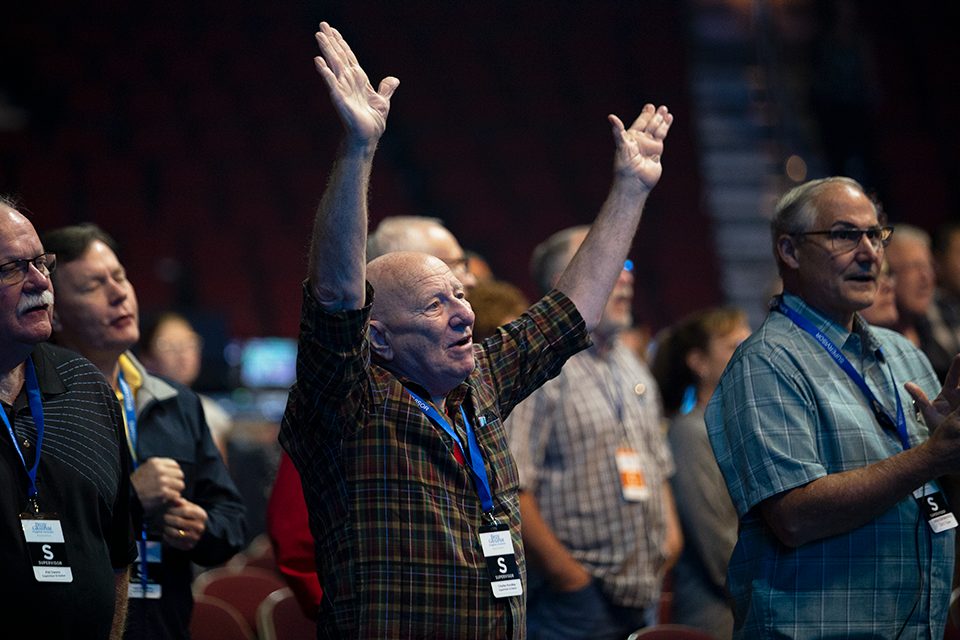 As people like Bae made decisions for Christ, Scott Evans stood halfway up the bleachers, his arms stretched upward.
He was praying for revival.
Scott is a rehab technician at the local hospital. Daily, he goes to the hospital's small chapel and prays for people to come to know Christ—in Iowa and around the nation.
"You know, we aren't worthy of seeing a revival," Scott said with tears in his eyes. "But Jesus is worthy."
"I'm praying that this would be just the beginning. I'm praying that we would see more."
Would you join Scott in praying for revival in Iowa—and around the world?