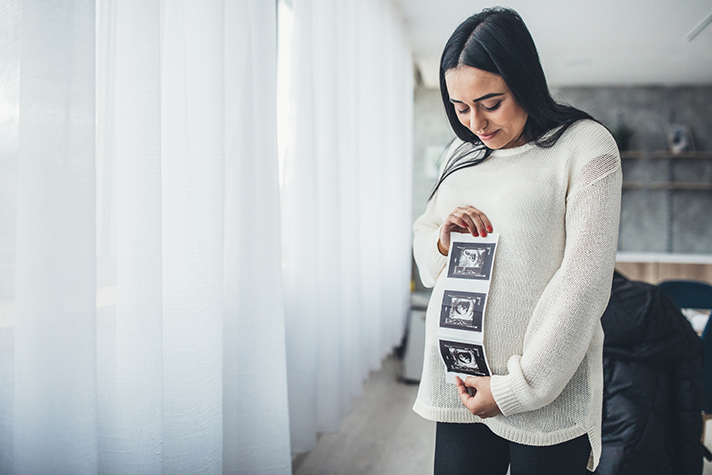 The most notable story about The Light FM's recent Heartbeat of Hope fundraiser was the final tally—more than $400,000 raised.
It's what that number represents, though, that is reason to celebrate: life.
The donations make it possible for more than 2,500 women to see their babies' heartbeats through an ultrasound at pregnancy care centers across the Carolinas and Tennessee. The hope and prayer is that after seeing evidence of life, they will continue their pregnancy instead of choosing abortion.
"We have an enemy that is lying to these girls that there is an easy way out," said Light FM general manager John Owens. "When in reality, you might take a pill or have an abortion, and it might take care of the pregnancy, but the years of heartbreak and guilt still remain.
"We hear it in the calls that come in—one after another after another."
>>Read Billy Graham's answers on abortion.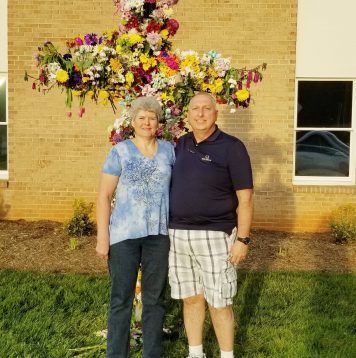 And during the annual fundraiser, calls poured in to The Light FM, a Christian radio station in Asheville, North Carolina, and a ministry of the Billy Graham Evangelistic Association.
>>Listen to The Light FM online or  download the app. 
Along with their gift, many shared stories.
One caller had an abortion during college, thinking she had no other option. She wanted her donation to pay it forward—to help the "next woman" find support at a Christian pregnancy care center.
That day someone called, expectant and scared.
"God has a purpose for your baby," the pregnant woman heard Jimmy Cline say. "I told her we would help her in any way possible," the volunteer remembers, his voice breaking as the call replayed in his head.
Cline prayed for the caller, asking God to guide her decision about the pregnancy. Before hanging up, he shared the number for an area pregnancy care center that offers free ultrasounds. He later found out she made an appointment.
>>Have you had an abortion? Find encouragement in these 4 powerful truths from the Bible.
Finding Forgiveness
Helping save a child's life is important to Cline, now 61, because of the time he didn't.
When he was 18, Cline got his girlfriend pregnant and she chose to have an abortion. The high school senior thought he was "off the hook." Cline was graduating and hoped to continue his baseball career. After that, the couple went their separate ways.
Years later, Cline made a decision to follow Jesus Christ. When it came to abortion, though, he still "believed the lie, 'Your body, your choice.'"
In his mid-30s, Cline heard a pastor preach on abortion. The words hit hard. "God has a purpose for that child and it's not for us to determine what that purpose is. … There aren't any unwanted pregnancies."
Cline learned for every unplanned baby, there's a family desperately waiting to adopt.
"I went down front and cried my eyes out," he remembered. "I said, 'I want God's forgiveness.'" The pastor assured Cline that God had forgiven him. But there was still one thing.
"My own heart needed to be healed," he explained. "The guilt and shame I was carrying needed to be healed."
'I Don't Believe in Fate'
"I don't believe in fate," said Cline, who works as a machine operator in a manufacturing facility. He knows God arranged what happened a few months later.
Stopping for lunch in a neighboring town, Cline noticed the restaurant's manager. "I recognized her in an instant and I knew what I had to do."
They sat down at a table and Cline apologized to his high school girlfriend. "I know I hurt you, I was cruel to you," he said. Cline asked for forgiveness and was relieved when she said, "I did that a long time ago."
"That's the amazing God we serve and that's what I want people to know," Cline shared. "There's nothing we can do that He won't forgive … and won't free and heal you of."
Paying It Forward
"I want people to see Jesus in me, I really do," Cline said. The Hickory, North Carolina, resident got the opportunity on his last Heartbeat of Hope call. A man phoned in, wracked with guilt.
His teenage daughter had become pregnant and wanted an abortion. The father told Cline, "I know it was her decision but I took her there and I paid for it. So, I feel like I have blood on my hands."
Jimmy could relate to the man's pain. He assured him that if he had asked God to forgive him, God had.
The caller wanted his donation to help others in the same situation, to let them know they have another option—and hopefully they would keep their babies or bless other waiting families.
Cline had one more thing to say—something he has envisioned himself.
"You're going to meet that child one day [in heaven]," Cline told the caller. "And that child's probably going to hug you and say, 'I love you and I forgive you.'"
God loves you and will forgive you. Ask Him.
The Light FM reaches regions in seven states. Find a station.