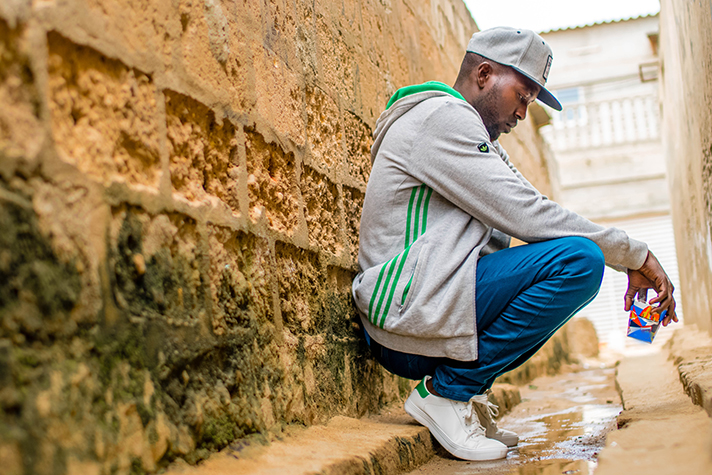 One caller had never heard of Jesus except as a curse word. Another man called the Billy Graham Prayer Line overwhelmed and weary, thinking he may have lost his faith. A female caller was plagued by guilt from 20 years ago.
The Billy Graham Prayer Line has answered more than 550,000 calls since it was established in March of 2020. Of those, more than 17,000 have made spiritual decisions for Christ.
>>Call the Billy Graham Prayer Line at 888-388-2683.
People typically hear about the prayer line through Gospel-centered TV ads featuring a short, relevant message from Franklin Graham.
Staff from the Billy Graham Evangelistic Association (BGEA) and trained volunteers from across the country answer calls on the 24-hour line. Every caller has an opportunity to request prayer and ask spiritual questions.
Here are 5 recent calls that have come into the Prayer Line:
'Something Caught My Heart'
Philip* called on his way to work. He was scrolling through Sirius XM and landed on a radio station he had never listened to before. Franklin Graham was speaking, sharing the Gospel in an ad.
Philip paid close attention. He hadn't heard of Jesus except when His name is used as a curse word. He heard the Prayer Line number and called.
"Something caught my heart this morning, and I am embarrassed to call," he said.
The volunteer explained to him what it means to receive salvation in Christ. Philip said he wanted to think about all he had heard and that he enjoyed the conversation. The volunteer suggested he look up a few of Billy Graham's Crusades on YouTube, watch them and keep the Prayer Line number handy in case he has more faith questions.
Overwhelmed With Grief
A retired military servant called in, feeling overwhelmed and weary.
Wyatt* had been called to bring home a fallen brother to his family. The situation was heavy on his heart and he told the prayer line volunteer that he thought he may have lost his faith. The volunteer prayed with Wyatt for God to give him strength to get through each day and assured Wyatt that God is always with him.
Plagued by Guilt
Min-jun* heard Franklin Graham's Gospel ad and knew she had to call. She accepted Christ seven years ago while living in South Korea. She felt very close to God then, though it was shrouded in fear by North Korea's leadership. Min-jun told the volunteer how she'd been carrying around guilt for 20 years.
They talked about God's forgiveness and grace, as well as discerning the Holy Spirit's voice from Satan's deceitful voice. The volunteer gave Min-jun several Scripture verses and recommended some Christian songs to encourage her.
Struggling With Friend's Suicide
One caller didn't know why he called. Peter* saw an ad for the Billy Graham Prayer Line a few weeks earlier and saved the number. He later called with questions.
Peter was struggling after a friend's suicide last fall. As he and the prayer line volunteer talked, the volunteer shared the love and sacrifice Jesus made for us on the cross. Peter made a decision right then to follow Christ.
He thanked the volunteer and said he was greatly encouraged.
Doubting Her Faith
*Peggy had a list of burdens—a failing business, grief over her husband's death and family illness.
She told the prayer line volunteer that she didn't feel sincere when she prayed. Peggy doubted her faith and felt sinful. Though she believed in God, she hadn't placed her faith in His Son Jesus as her Lord and Savior.
After they talked, Peggy wanted to pray and ask Jesus into her life. The volunteer reminded her that this decision didn't mean she would have a life without trouble—but that she has the Holy Spirit in her heart now to guide her.
*Names changed to protect privacy.