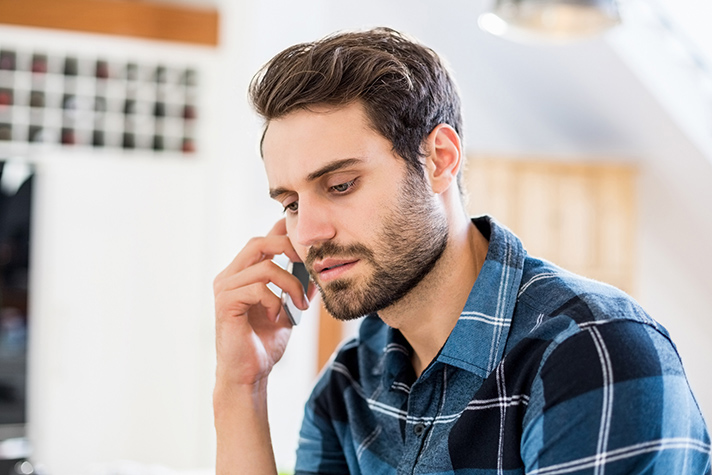 In this world, we're constantly barraged with disturbing news—mass shootings, racial strife and more. It can be quite depressing.
Not to mention navigating our personal crises.
Sometimes it's too much to handle alone. Who is praying you through tough times?
>>Need prayer? Call the Billy Graham Prayer Line at 855-255-7729 (PRAY).
Since March 2020, more than 1.4 million people have called the Billy Graham Prayer Line, a ministry of the Billy Graham Evangelistic Association. Those calls are answered by trained staff and volunteers who genuinely care what the person on the other end is going through. They listen, share Scriptures, pray with callers—some who are in desperate situations—and ultimately share with them the Gospel of Jesus Christ.
Many people don't have family or friends to lean on, and they need support.
Since the 24-hour prayer line was established, over 12,000 people have made spiritual decisions through this ministry.
Here are some recent calls to the prayer line:
A Bright Future
Eighteen-year-old Miguel* called on his graduation day from high school. He surrendered his life to Christ last year but realized his sins were causing him to feel disconnected from God.
Miguel told the prayer line representative that he felt lost and misguided, and needed God's help and forgiveness. The young man prayed, telling God he was sorry for his sins and asked for help to fight his battles. Miguel asked God to heal his brokenness and take away his burdens. He was encouraged that God is always just a prayer away.
Overwhelmed by Evil
Lamar* woke up each day feeling overwhelmed by all the evil in the world, and knew he wasn't living for Christ. Lamar told a prayer line team member that he wanted to be closer to the Lord. Sharing the Steps to Peace With God, the team member led him in prayer, and Lamar asked God to forgive his sins and rededicated his life to Christ.
Salvation in Christ
Jason* was unsure if he was really saved. He had given his life to the Lord in fourth grade and is now in his 50s. During a call to the Billy Graham Prayer Line, a team member explained what salvation in Jesus Christ means and Jason decided to rededicate his life to Him.
Jason also shared about his struggle with drugs and alcohol. The team member asked God to set Jason free from addiction.
'The Most Important Prayer of His Life'
Lisa* phoned to ask for prayer over her husband Paul's* anxiety and depression. Talking to them both, the prayer line representative asked if they knew Jesus as their Lord and Savior. Lisa said yes, but Paul did not.
When asked if he would like to pray to receive Christ, Paul said he would. Afterward, the prayer line representative shared, "I had the honor of leading him in the most important prayer of his life."
*Names changed to protect privacy.
Where do you stand with Christ? Be sure.