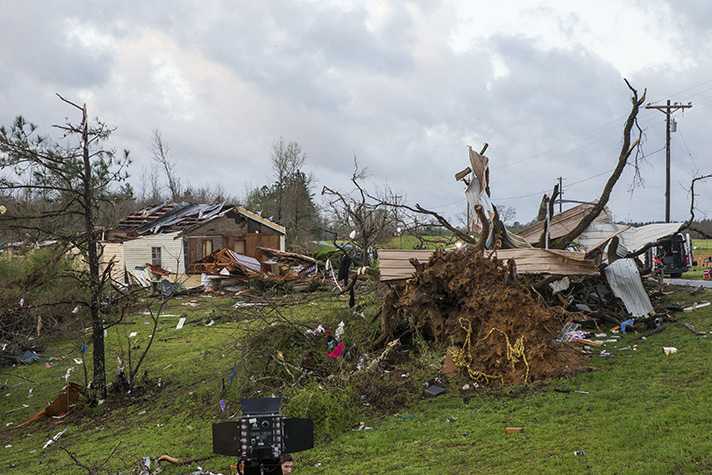 After tornadoes trampled the Deep South, the Billy Graham Rapid Response Team (BG-RRT) is deploying to storm-ravaged Tuscaloosa and Dallas County, Alabama.
On Wednesday night, a trail of storms spouted off nearly two dozen tornadoes across Louisiana, Alabama and Mississippi, leveling homes and injuring several residents. The storm system continued to make its way through the Southeast Thursday, putting 26 million people at severe risk.
In January, Billy Graham chaplains deployed to Jefferson County, Alabama, after a twister killed a teenager and shredded neighborhoods. They prayed with more 300 people while offering a listening ear and comfort to locals. In many cases, chaplains offer hope during some of the most difficult times in a person's life.
As the team looks into which regions need the most help from these dangerous storms, they're preparing to do the same.
Please keep all those affected by tornadoes—and still in the path of this storm system—in your prayers.