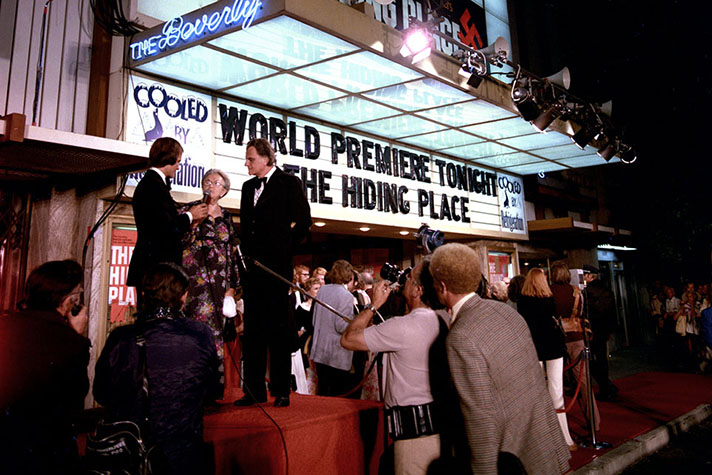 When Billy Graham started making movies in 1951 through World Wide Pictures, the motion picture division of the Billy Graham Evangelistic Association (BGEA), he didn't intend to entertain Christians.
In fact, some Christ-followers were wary of motion pictures.
Billy Graham was just thinking outside the evangelism box, and the World Wide Pictures (WWP) ministry became a pioneer in merging heaven with Hollywood.
The 55-year history of WWP is now available to the public as a special display at the Billy Graham Library in Charlotte, North Carolina. For the next two months, 'Pioneering Christian Cinema' will feature memorabilia and fascinating behind-the-scenes stories from WWP movies.
Also included in the display are props and the history behind BGEA's My Hope films—30-minute evangelistic videos with compelling testimonies and powerful messages from Billy Graham and Franklin Graham.
The display, located within The Journey of Faith tour, runs January 16 through February 28.
The Reels Began to Roll
Billy Graham was first inspired to produce dramatic and compelling evangelistic motion pictures while a student at Wheaton College.
Still, it was years later when the reels began to roll—starting with a film made about Graham's 1950 Crusade in Portland, Oregon.
The plan was to show the production in smaller churches around the Northwest. "No one knew if people would respond to the Gospel preached in such an impersonal way," said Barry Werner, former director of operations for World Wide Pictures.
When people watching the film received Christ at nearly the same rate of those attending Crusades, Billy Graham was encouraged to venture out further and make dramatic, Gospel-centered films.
Set in Motion
Billy Graham often said, "Thousands will come to see a film who would never come to hear a preacher."
Film production was set in motion with WWP's first dramatic movie, "Mr. Texas." Premiering at the Hollywood Bowl with 25,000 people in attendance, it was the largest single premiere in the history of motion pictures at the time.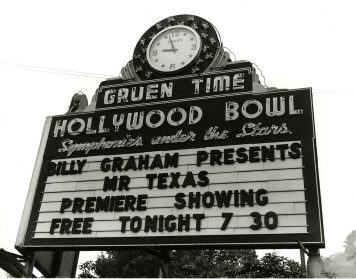 The early WWP movies were centered around issues many people struggled with—rebellion, drugs, war, etc.—and both fictional and non-fiction.
Early showings were primarily in churches and meeting halls, after which a BGEA representative would give an invitation for viewers to receive Christ.
Sticky Concrete Floors
Half a million people, including TV personality Kathie Lee Gifford, made commitments to Jesus Christ after watching "The Restless Ones" in 1965—the first Christian film ever released in theaters.
"Hundreds of thousands of individuals accepted Christ kneeling on sticky concrete floors in theaters across America," Werner said.
WWP films also influenced movie producer Stephen Kendrick, co-founder of Kendrick Brothers Productions, a faith-based movie production company that produced the box-office hits "War Room," "Courageous" and "Fireproof."
"[My brother] and I grew up watching World Wide Pictures, including 'The Prodigal,' 'The Hiding Place,' 'The Home Coming,'" he said.
"We are grateful for Billy Graham's ministry," Kendrick continued. "We are grateful for any kind of effort that will reach people for Christ. All the fruit of those movies we celebrate."
Billy Graham's wife, Ruth Bell Graham, was also involved in the earlier films, assisting with script editing.
"In the early years, Ruth reviewed every script," Billy Graham once recalled. "Often we held up production until we were convinced that the Gospel message came through with clarity."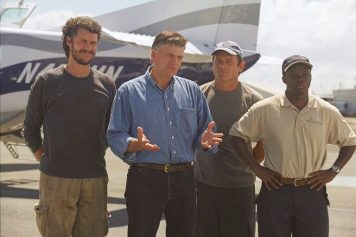 The studio's greatest success, in many ways, came in 1975 with "The Hiding Place." Based on the true story of Corrie ten Boom, who helped Jews escape the Nazi Holocaust during World War II and saved nearly 800 lives, "The Hiding Place" became WWP's most popular film.
In many cases, WWP movie audiences received materials explaining how to come to Jesus Christ in repentance and faith after the showings. These included response cards that were mailed directly to BGEA headquarters for follow-up.
From 1987 on, WWP concentrated on the potentially larger TV audiences. The production company's final film, "Last Flight Out," premiered on North American TV in 2004.
Cutting Edge Technology
Billy Graham and his team have always used the most modern technology available, first in radio and TV, and later with the internet.
"At a time when most churches did not have sound systems to amplify the pastor's sermon, the BGEA began making films using the latest Hollywood technology," explained Werner.
Many of the films have been translated into as many as 38 languages and shown around the world. In all, World Wide Pictures produced over 200 films and most importantly, recorded more than 2.5 million decisions for Christ.
Quite a harvest in 50-plus years, though Billy Graham would be the first to give credit to the Lord. His oldest daughter, Gigi Graham, talked about how her father has always responded to any BGEA ministry success, or to learning of the impact he's had on someone's life:
"He would say, 'It's not me. It's the Lord,'" she said. "He would just shake his head and point upward."