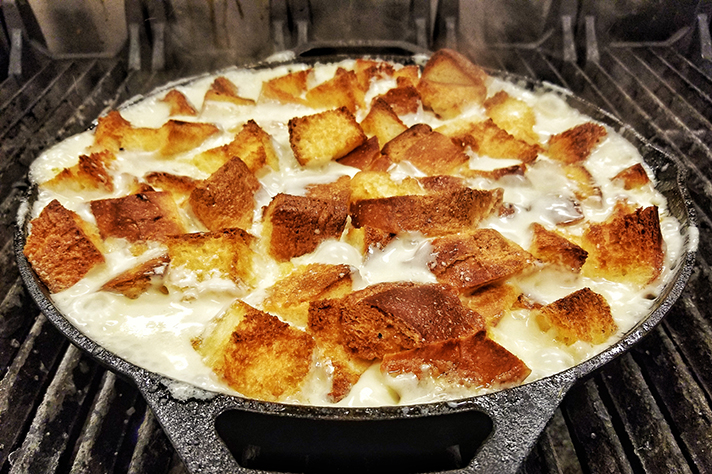 It may be summertime, but this bread pudding recipe is a year-round favorite at the Billy Graham Training Center at The Cove in Asheville, North Carolina.
The Cove offers many free seminars for spiritual growth and renewal. Plan your visit, and you may get a taste of this Muenster cheese bread pudding. Or, gather the ingredients and make it yourself. The Cove's executive chef, Doug Walls, says it pairs especially well with steak.
Muenster Cheese Bread Pudding
Ingredients:
2 loaves of challah bread (The Cove uses challah bread from Annie's Bakery in Asheville. You can also substitute brioche or Hawaiian bread.)
1 quart heavy cream
4 oz. shredded Parmesan cheese
6 oz. Muenster cheese
2 tablespoons unsalted butter
Salt and pepper to taste
Directions:
Cut challah bread into cubes, bake for 10 minutes at 350 degrees.
Place toasted bread in cast iron pan.
For sauce: Melt butter, add heavy cream. Bring cream to a boil, add the cheeses and cook until thickened. Season with salt and pepper.
Pour cheese sauce on bread, bake for 20 minutes at 350 degrees.
Enjoy!