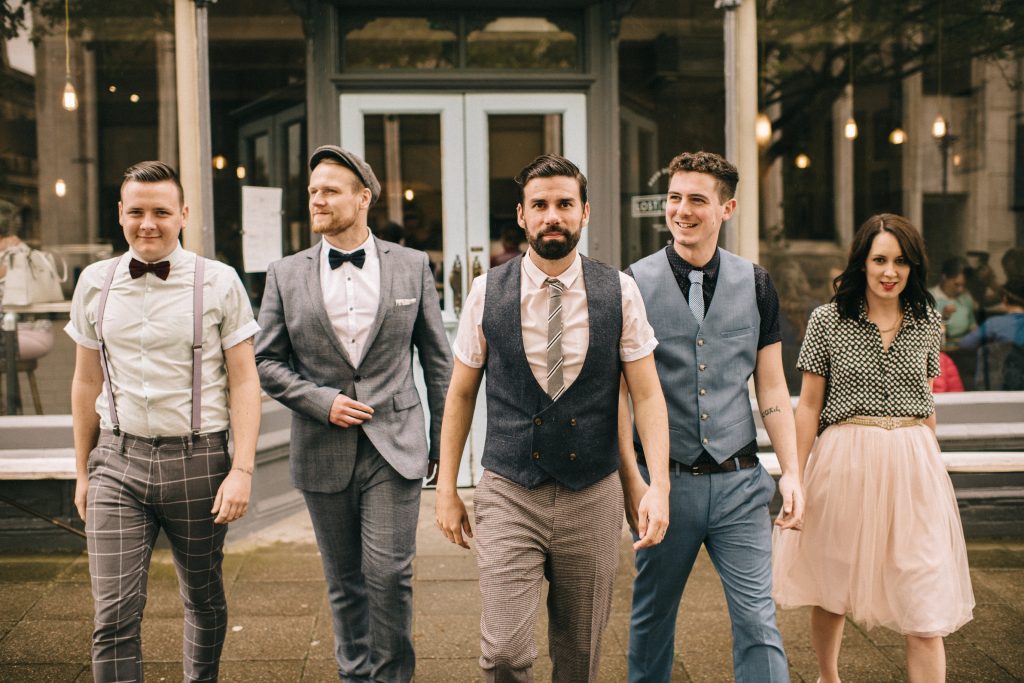 Irish indie-folk band Rend Collective will be at the Lancashire Festival of Hope with Franklin Graham in Blackpool this September. Their latest album, Good News, was released just this month. Band member Gareth Gilkeson sat down with BGEA ahead of a tour in 2014 to talk about organic worship music that celebrates a creative God. 
It started a few years ago with a misty Irish morning at sunrise. Gareth Gilkeson was watching the ball of light on the horizon when he was suddenly overcome with a feeling of freedom.
"This uncontrollable urge took over me," he said. "I jumped to my feet and started sprinting through the fields like a wild man, laughing and crying with pure joy. That was my first taste of the art of celebration."
Gilkeson is one of five core members of the worship band Rend Collective, which has performed at several BGEA events over the years. (In September, they'll travel to Blackpool, just across the pond from their hometown of Bangor, Ireland, to perform at the Lancashire Festival of Hope with Franklin Graham.)
>> Listen to an interview with Rend Collective band member Chris Llewellyn.
Gilkeson recently met with BGEA just before a concert with Kari Jobe. Wearing a white T-shirt and his signature hat, he emerged from a tour bus with a big smile and spunky "hello," then waded through some duffle bags and equipment strewn across the pavement.
"We look a wee bit homeless at the moment," he said before plopping down sideways at a nearby picnic table.
Such is life on the road, especially now, just four months into fatherhood with his wife and bandmate Ali, who welcomed little Arthur in December. Gilkeson said his son seems to like their music. And so do thousands of others.
(Gareth and Ali have since added two more members to their family, Lochlainn and Sullivan.)
Rend Collective, born out of Northern Ireland, quickly gained international attention. Their fourth album, The Art of Celebration, released around the time of Gareth's interview with BGEA, was an immediate hit, spending time at No. 1 as the best-selling album of any genre at iTunes and Amazon.com worldwide. (Since the interview, the band has added a Christmas album, followed by As Family We Go in 2015 and Campfire II the year after that.)
So what makes them so likable? So successful?
"I have no idea," Gilkeson said, but tries to answer anyway.
"We've always tried to pursue a connection with God rather than following the traditional norm," he said. For Rend Collective, that means being vocal about their struggles, their "humanness," and not worrying whether their music is perfectly polished. "That's all I got. Plus the Irish accents."
Rend fans relish their refreshing, high-energy, raucous-worship music at a time when some people are bored with church and confused about God. And it's not just about the music; it's about worshiping God together. The band is big on community worship.
Unlike past albums, Rend Collective started The Art of Celebration with a concept—celebration—and then wrote the songs. It centers around joy and celebrating who God is. Gilkeson quotes Nehemiah 8:10: The joy of the Lord is your strength.
Joy isn't the same as happiness, he said; it's deeper than that. When you have joy in the Lord, "your circumstances don't have the same power and the same control over you."
Worship music tends to focus on God's holiness, Gilkeson said, but doesn't always take that next step into celebrating it.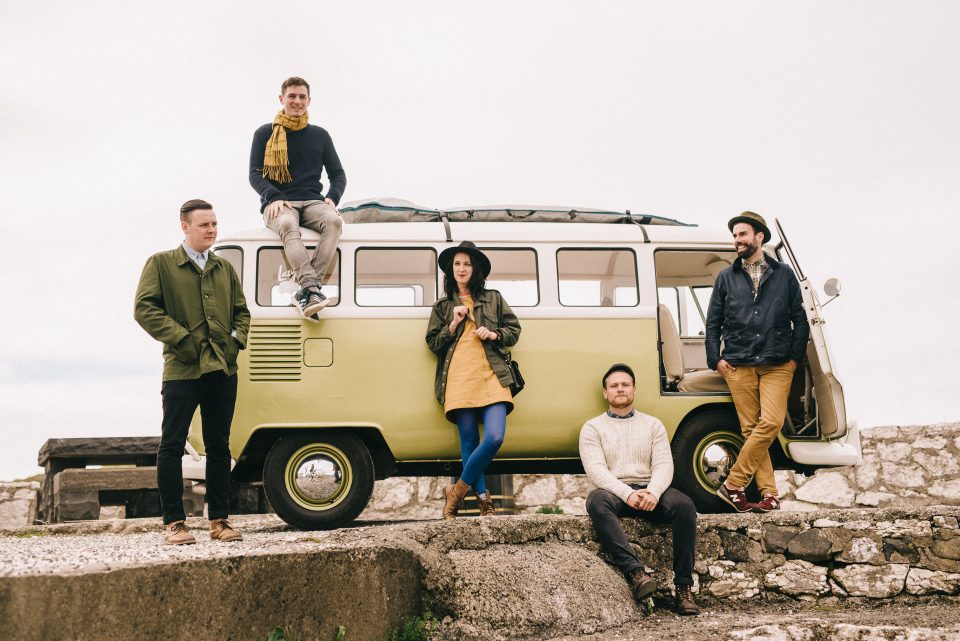 It was Jesus Christ who celebrated weddings, attended feasts and rejoices over His people.
"Our God is the ultimate artist of celebration, the inventor of the party and the healer of the broken," Gilkeson said.
Yet sometimes, he added, life has a way of stealing that wonder from us. Maybe it's through failures or disappointments. Maybe it's through suffering or betrayal. But whatever gets us down, God is there to pick us back up.
The band's foot-stomping, clap-inducing single "My Lighthouse" speaks about God's light shining in the darkness:
In the silence, You won't let go. In my questions, Your truth will hold.

Your great love will lead me through, You are the peace in my troubled sea.
The video for the song was filmed on the choppy Irish seas.
"I was in trouble for a number of days afterwards bringing my six-month pregnant wife onto a fishing boat in her nice dress," Gilkeson said. "It was a working boat, so there was grease everywhere."
But now, looking back, the band can laugh about it. And that's the light-hearted, no-grumbling approach they're going for as they celebrate God and pursue joy.
"Seriousness is not a fruit of the Spirit, but joy is."